Recalling a Broadcast will leave a message to the app user letting them know it was recalled with a custom message. By doing so you can make a copy of the Broadcast and Edit what needs to be changed.
Please choose Broadcasts and select the Menu option as shown below: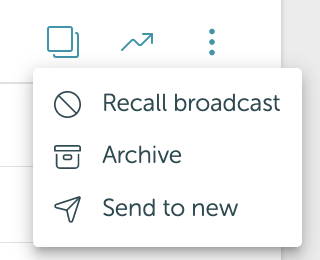 When choosing to Recall a broadcast you'll be prompted to write an optional recall message.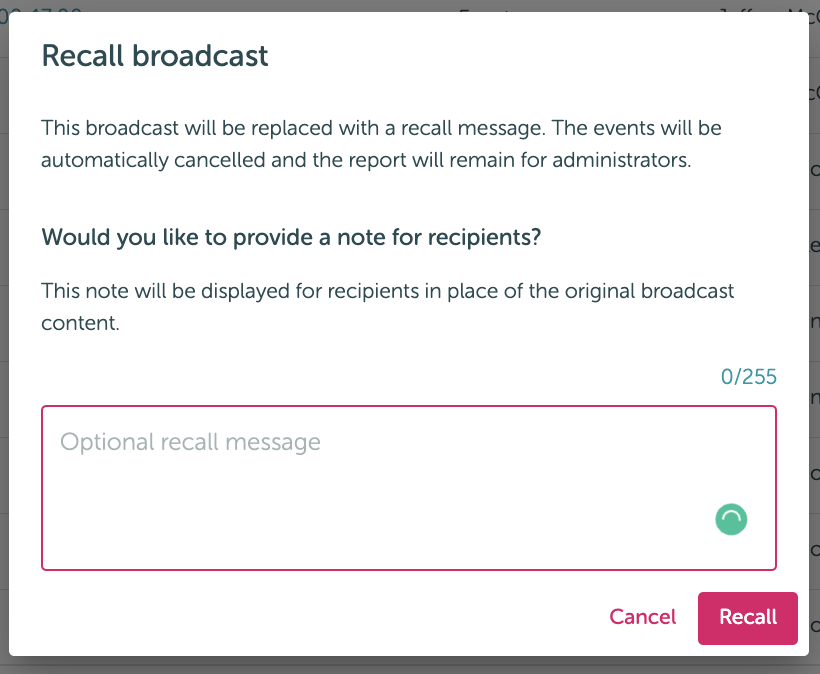 This will be handy to replace Cover cards specifically where you cannot go back and edit
How it looks once delivered to the App: