Who can use this feature?

Global Admin

Team Admin
Welcome to the Broadcasts section of the Our People console.
This is where you will be able to see all Recent, Scheduled and Archived Broadcasts. From here you can also create a Broadcast using the "Create" button.
For a guide on how to create a broadcast click here.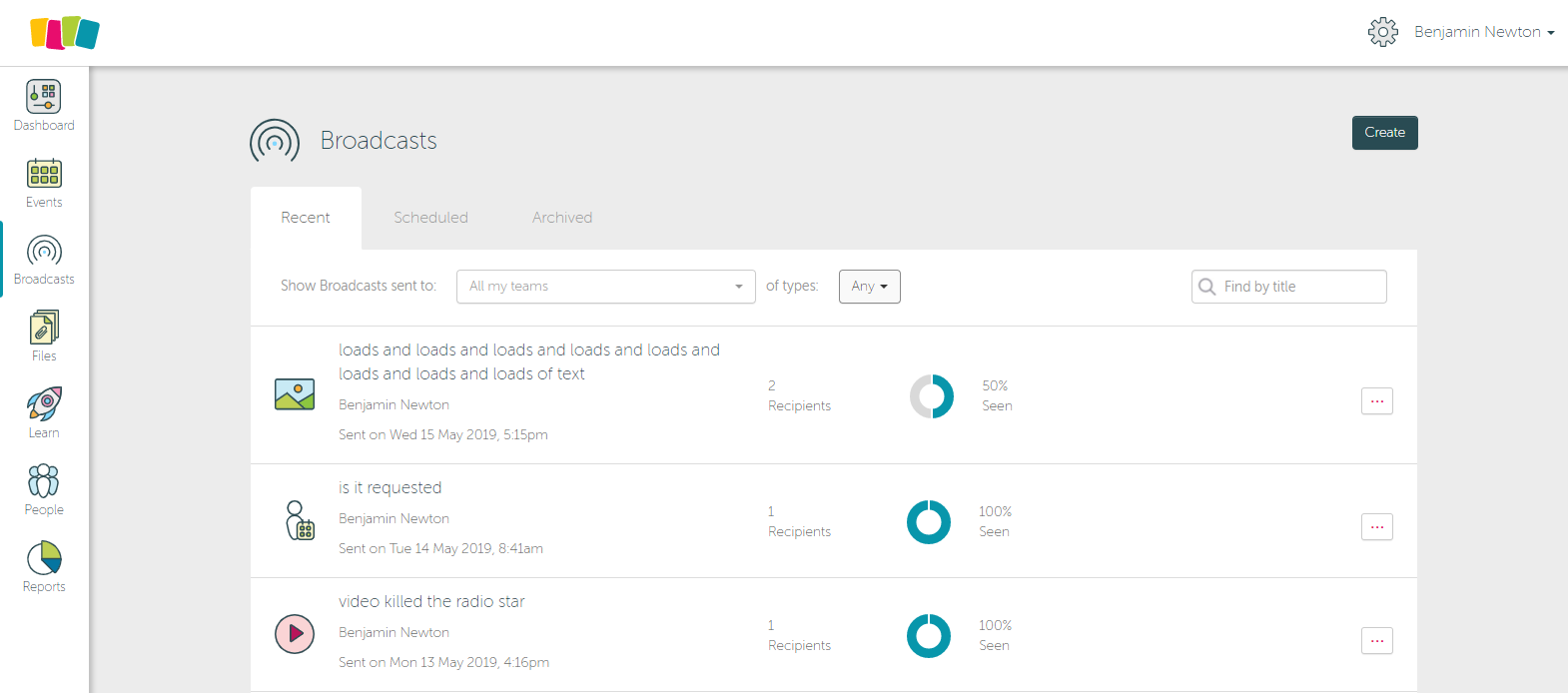 "Recent" shows the most recent Broadcast sent throughout your team.
"Scheduled" shows Broadcasts which are scheduled to be sent out at a later date or time.
"Archived" Broadcasts show Broadcasts that have been manually archived by the Global User or Team Admin.
You have the option of Filtering through Broadcasts via the drop down menu by team or type of Broadcast.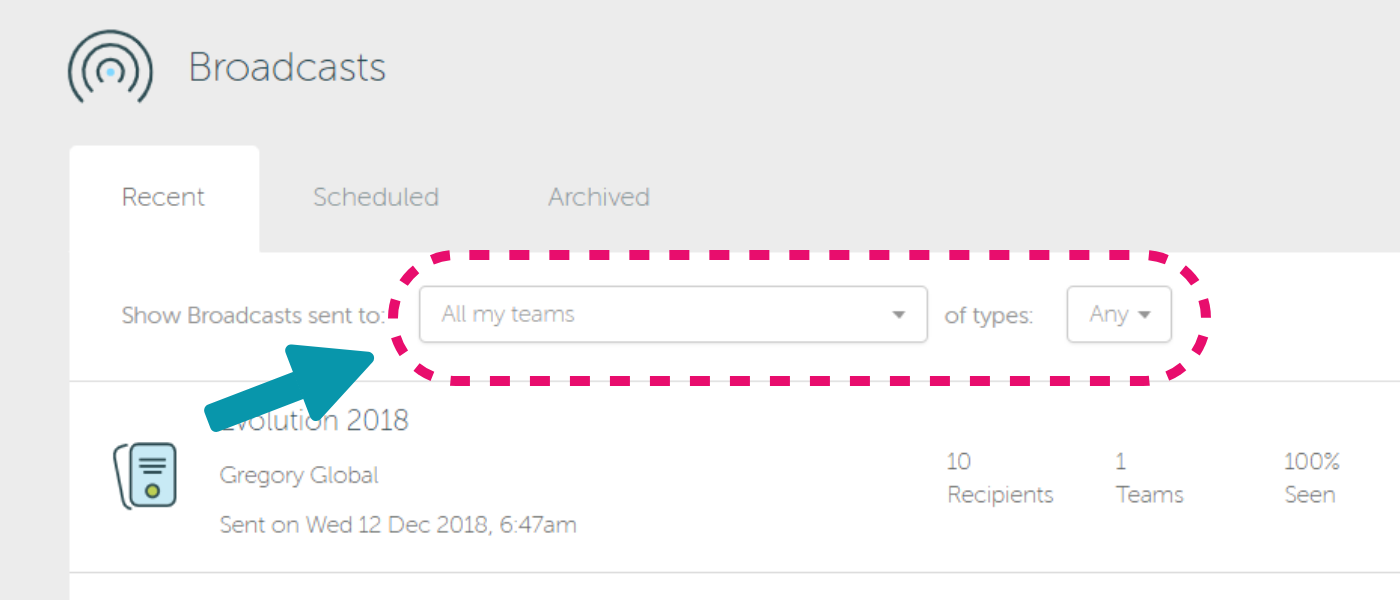 Each Broadcast that has been sent shows a basic report. This report details:
"Recipients" - the number of Team Members who were included in the Broadcast.
"Teams" -the number of Teams or Locations that were included in the Broadcast.
"Seen" - the percentage of the Team who have interacted with the Broadcast. (This result will appear in real-time.)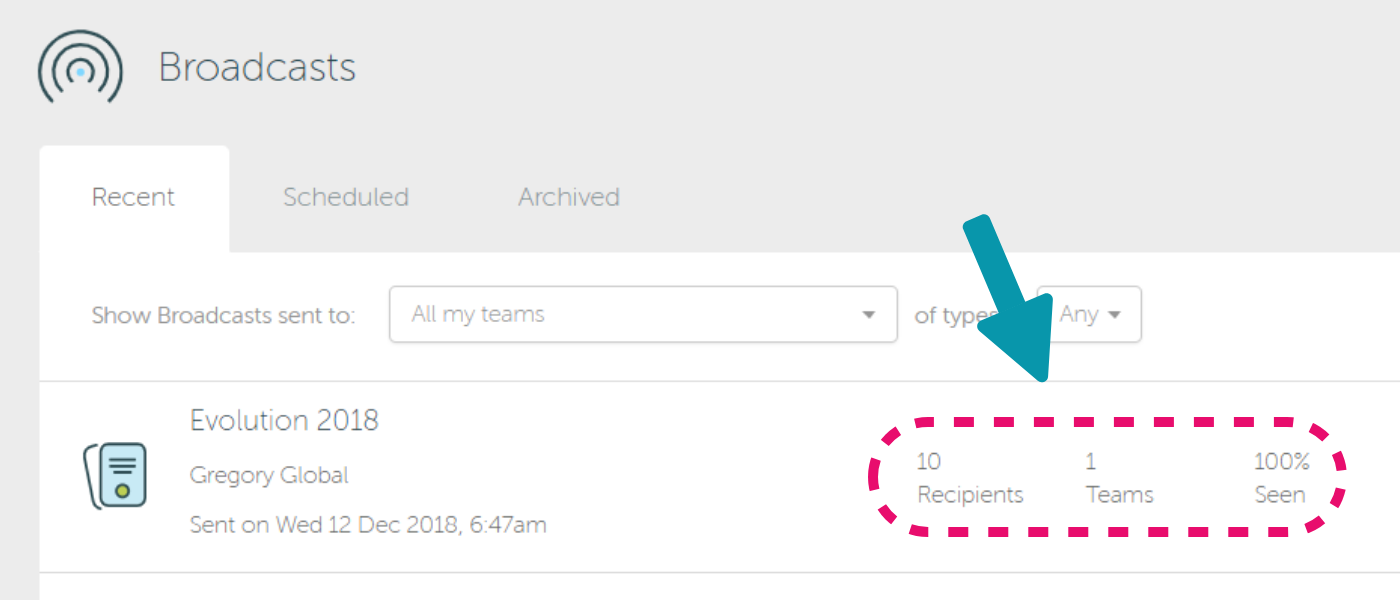 To the right of each Broadcast is the menu button. This allows the Global User or Team Admin the ability to carry out further actions specifically relating to the selected Broadcast.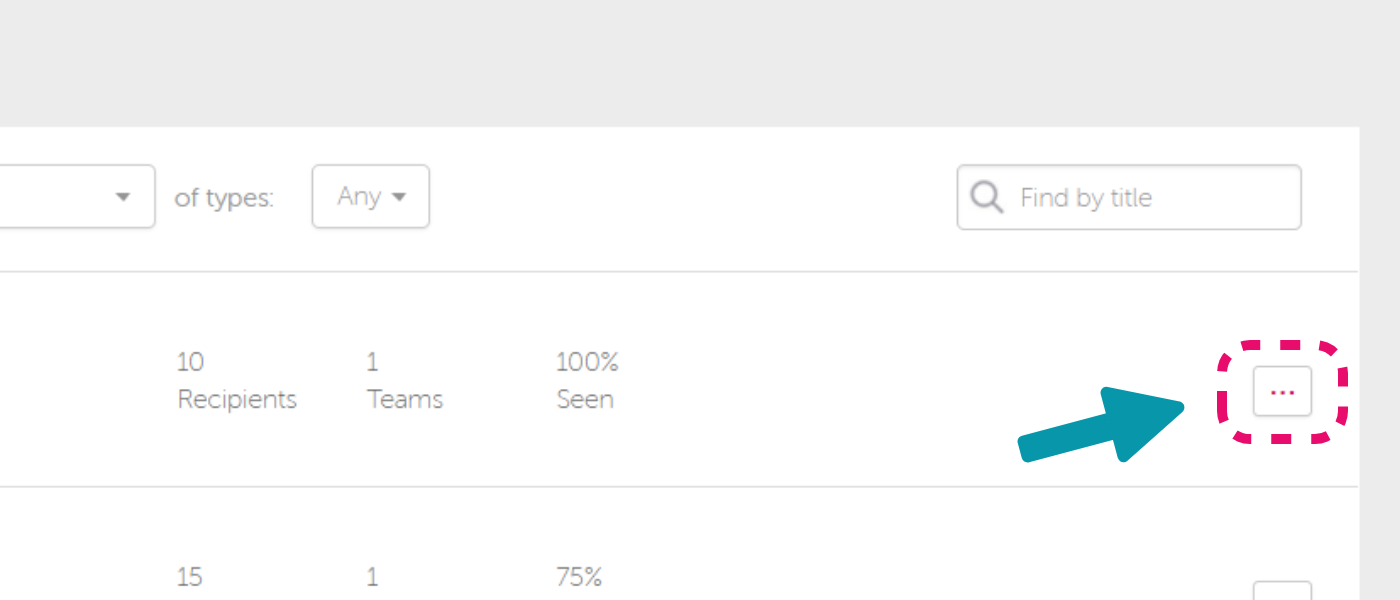 When you click on the Menu button, you will have the following options to select:
"Make a copy" - this will make a copy of the broadcast in your 'Drafts' folder.
"View Report" - shows further detail on the Broadcast including the individuals who have responded, along with their specific responses.
"Send to new" - will send out the Broadcast to any new users with the same tags as the broadcast was originally sent to.
"Archive" - moves the Broadcast into the "Archive" tab (See above)
Note: Moving a Broadcast into the Archive tab does not remove the Broadcast from the App. App users are still able to view the content.
The Create button allows the user to create a new Broadcast. Once the Broadcast has been created, it will appear within the "Recent" tab of the Broadcast Overview screen.