Templates are pre-designed Broadcast Stacks to help you get started or give you an idea of how you can utilize Broadcasts for what your Team needs.
Don't know what a Broadcast is? Please read the Broadcast Overview documentation.
Please choose Broadcasts and select Templates as shown below:

Template Boxes: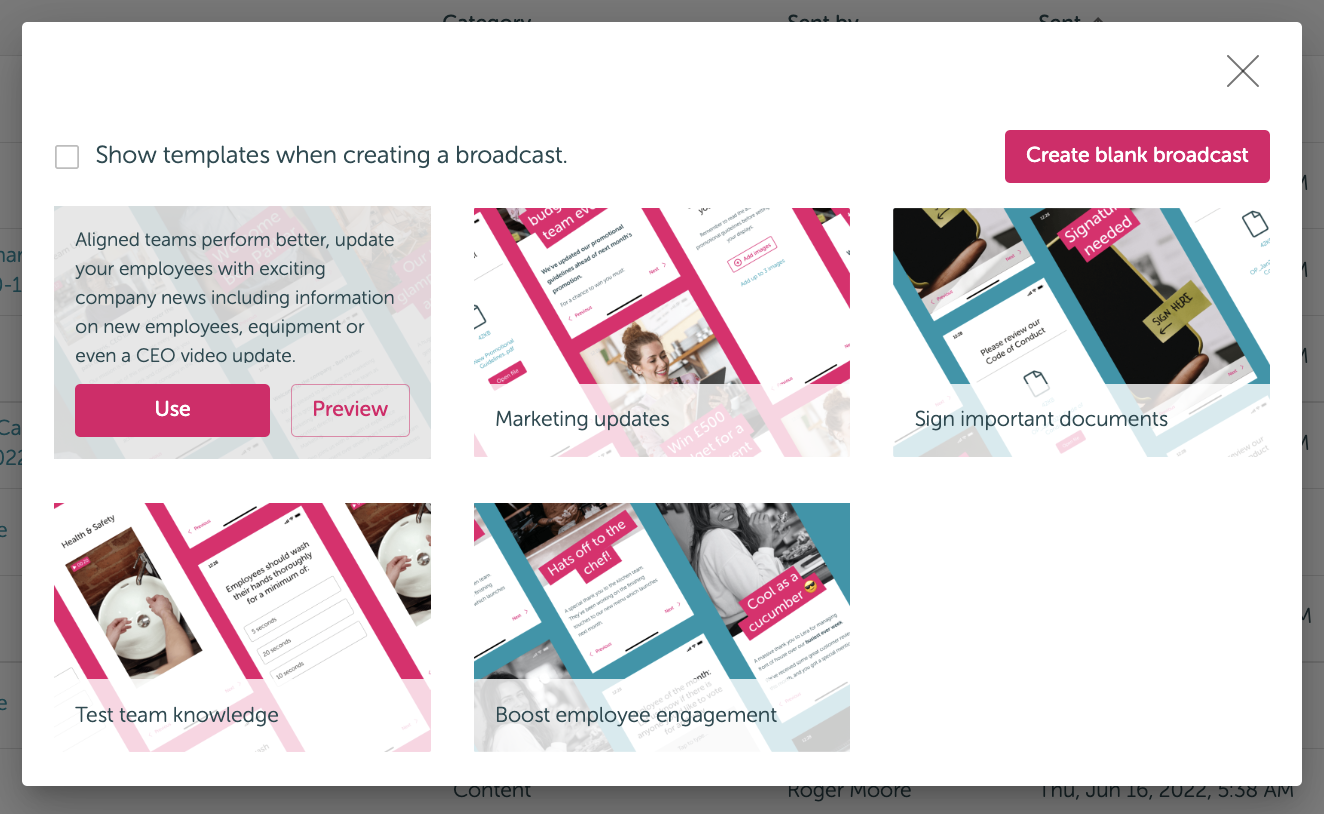 By clicking on one of these templates you will have the option to either "Use" or "Preview"
These Templates have descriptions and examples.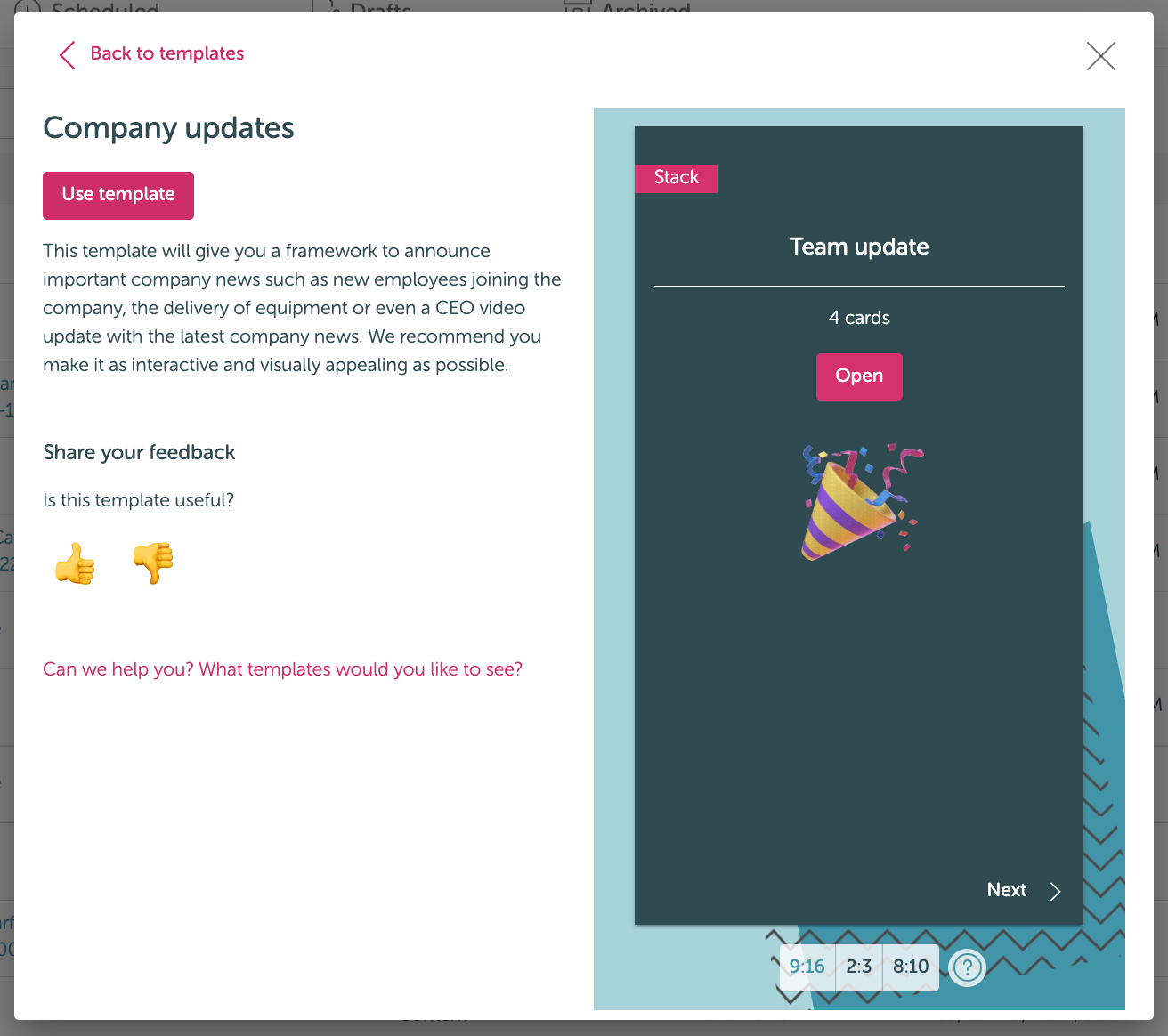 Input Boxes: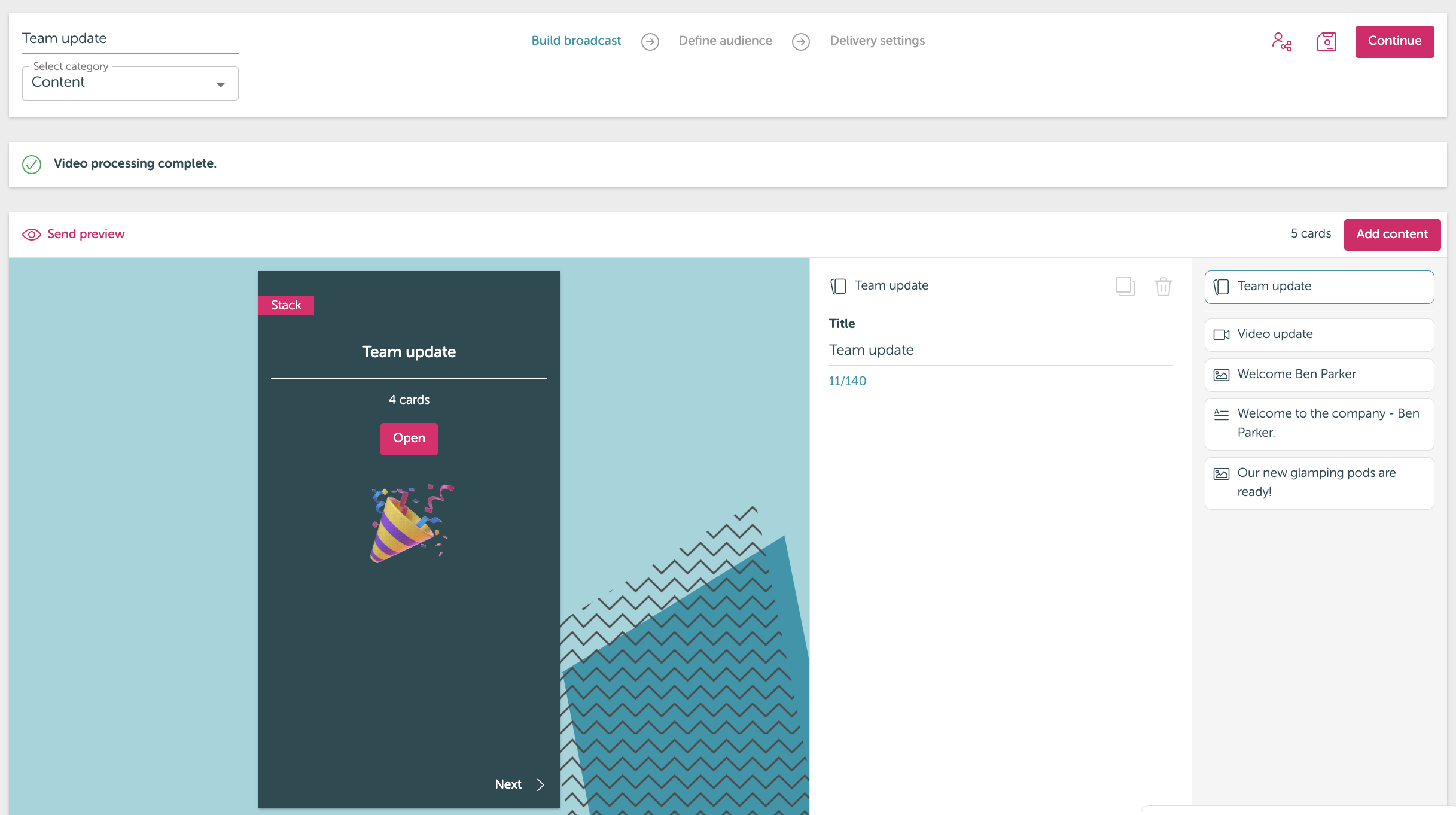 This will pre-build your Stack of Cards and you simply edit the information that's specific to your Team members. This follows the same guidelines as building Broadcast Cards.