Upload Cards allow the ability to send an image directly to team admins.
Don't know how to build a Broadcast? Please read the Build Broadcast documentation.
Please choose to Add content and select Upload as shown below: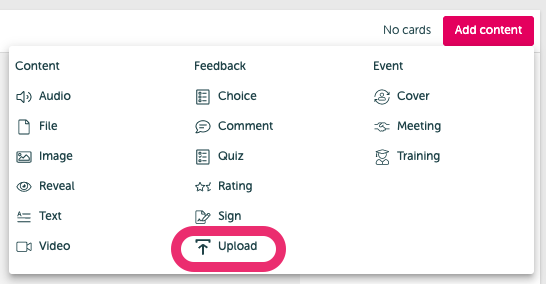 Team Members who receive the Broadcast can respond directly from the OurPeople App.
Input Boxes:

Admins have the ability to send an Upload card in order to get a visual update of projects, displays, and much more. Perfect for making sure projects are coming along without having to be there.
To view, the Images uploaded go to the Broadcast Console:

Once in Broadcast Click on the Upload Card that was sent.

This will show you if the Team members have responded. Click Responded to see the Image/Images.

How it looks once delivered to the App: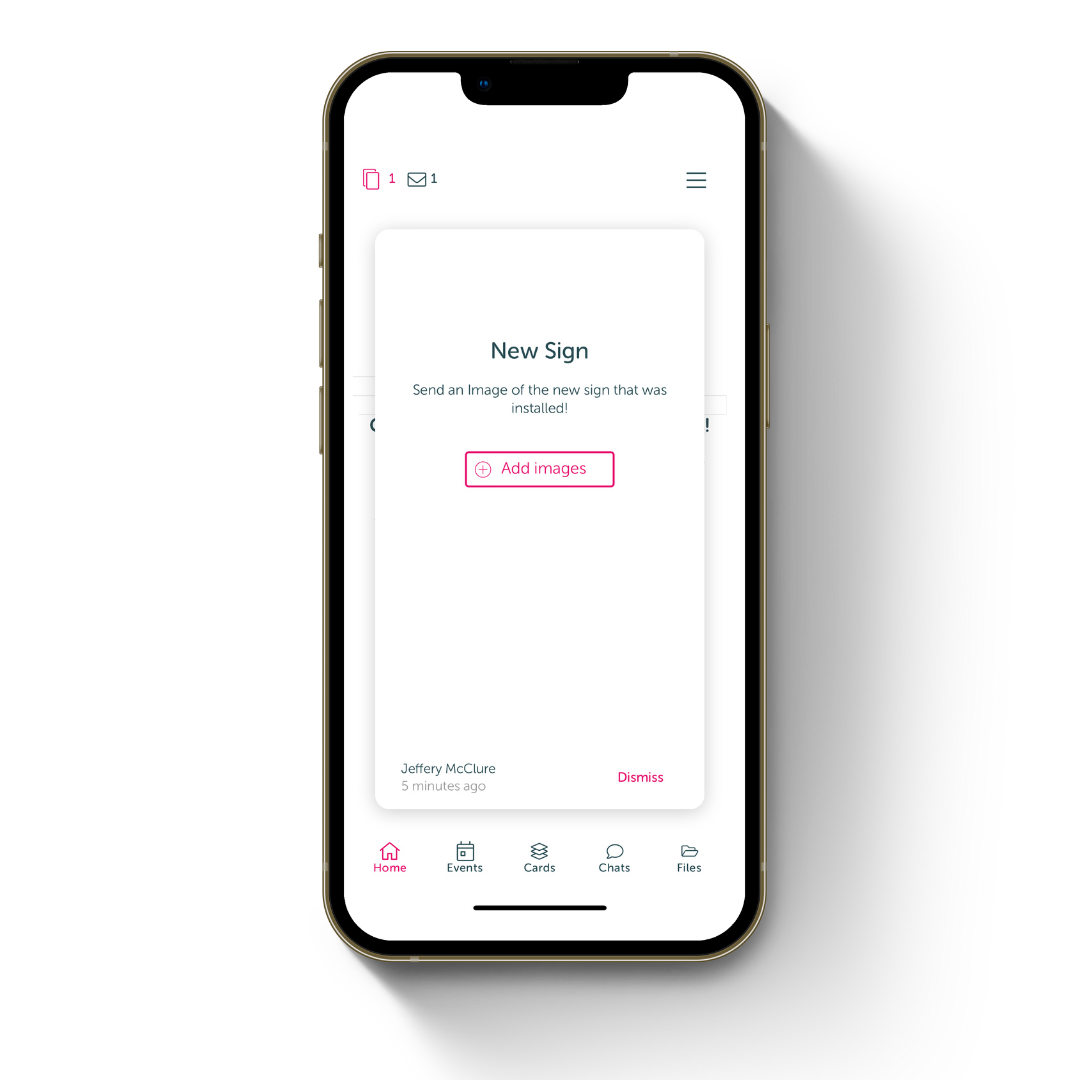 The Team members click on the "Add images" button where they will be allowed to either "Upload an image" or "Take a photo".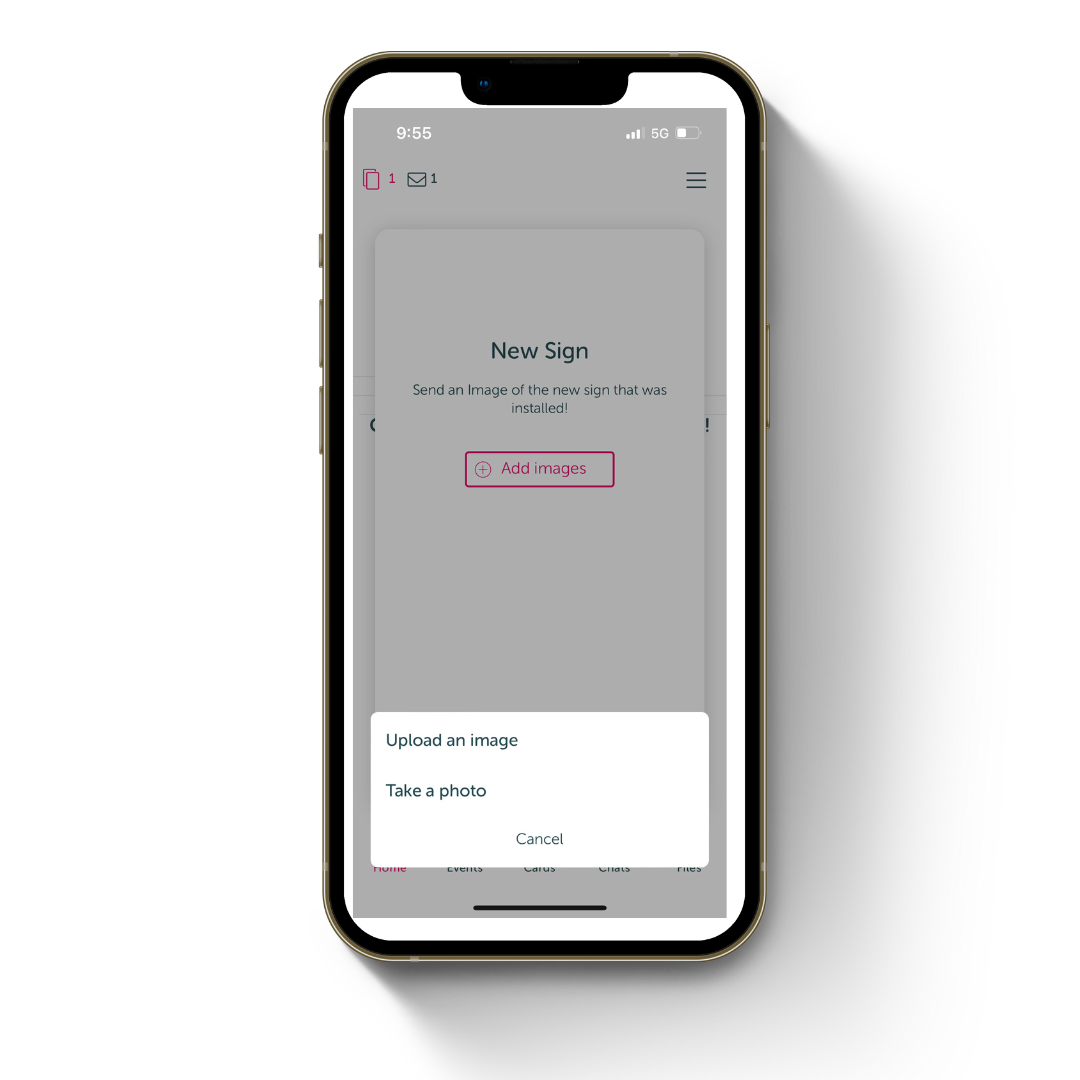 Team Members can Upload 3 Images per card. You can Stack multiple Cards if you need more than 3 images.