The Meeting Card allows a Team Admin or Global Admin to create a Meeting to invite staff to.
Don't know how to build a Broadcast? Please read the Build Broadcast documentation.
Please choose to Add content and select Meeting as shown below: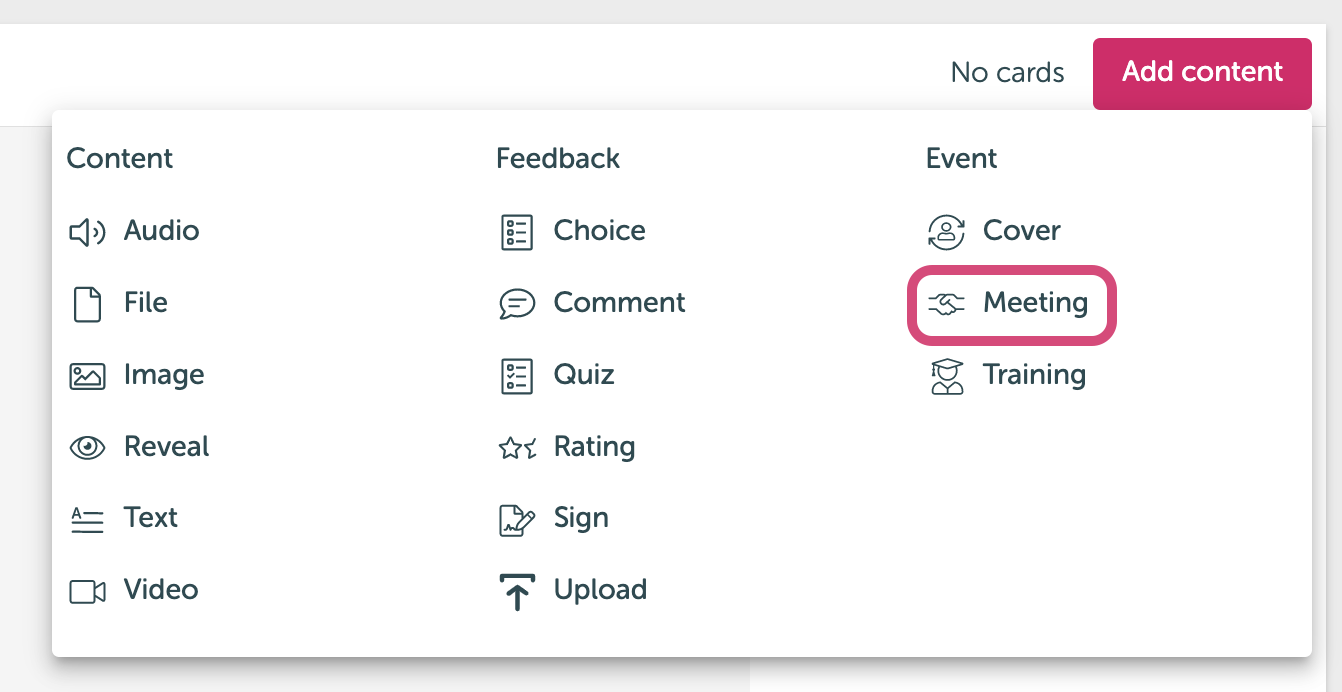 Team Members who receive the Broadcast can respond directly from the OurPeople App.
Input Boxes: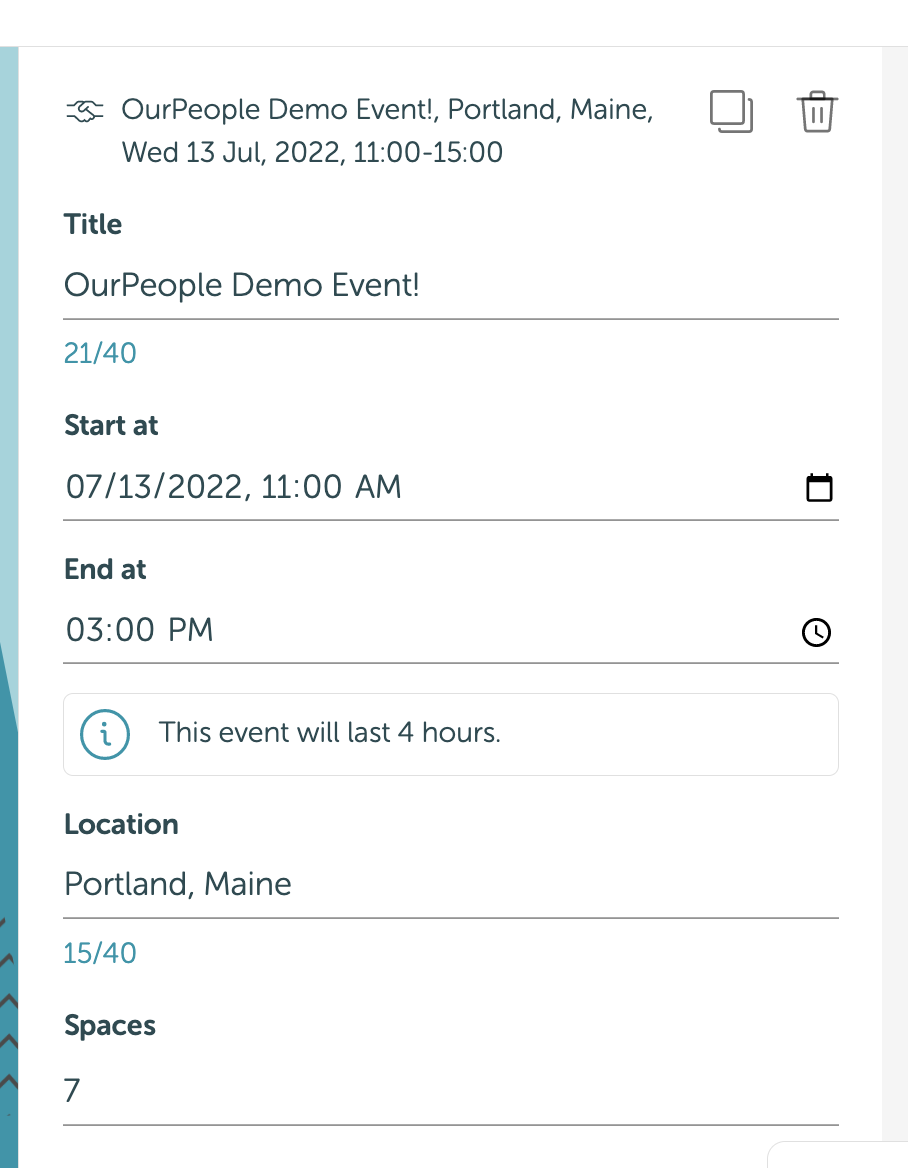 The staff has the option to Accept or Decline the invite. To create an event card, you will enter the following information:
The Meeting Title (e.g. Sales Training)
Start Day/Time
End Day/Time
Location
Number of Spaces Available
How it looks once delivered to the App: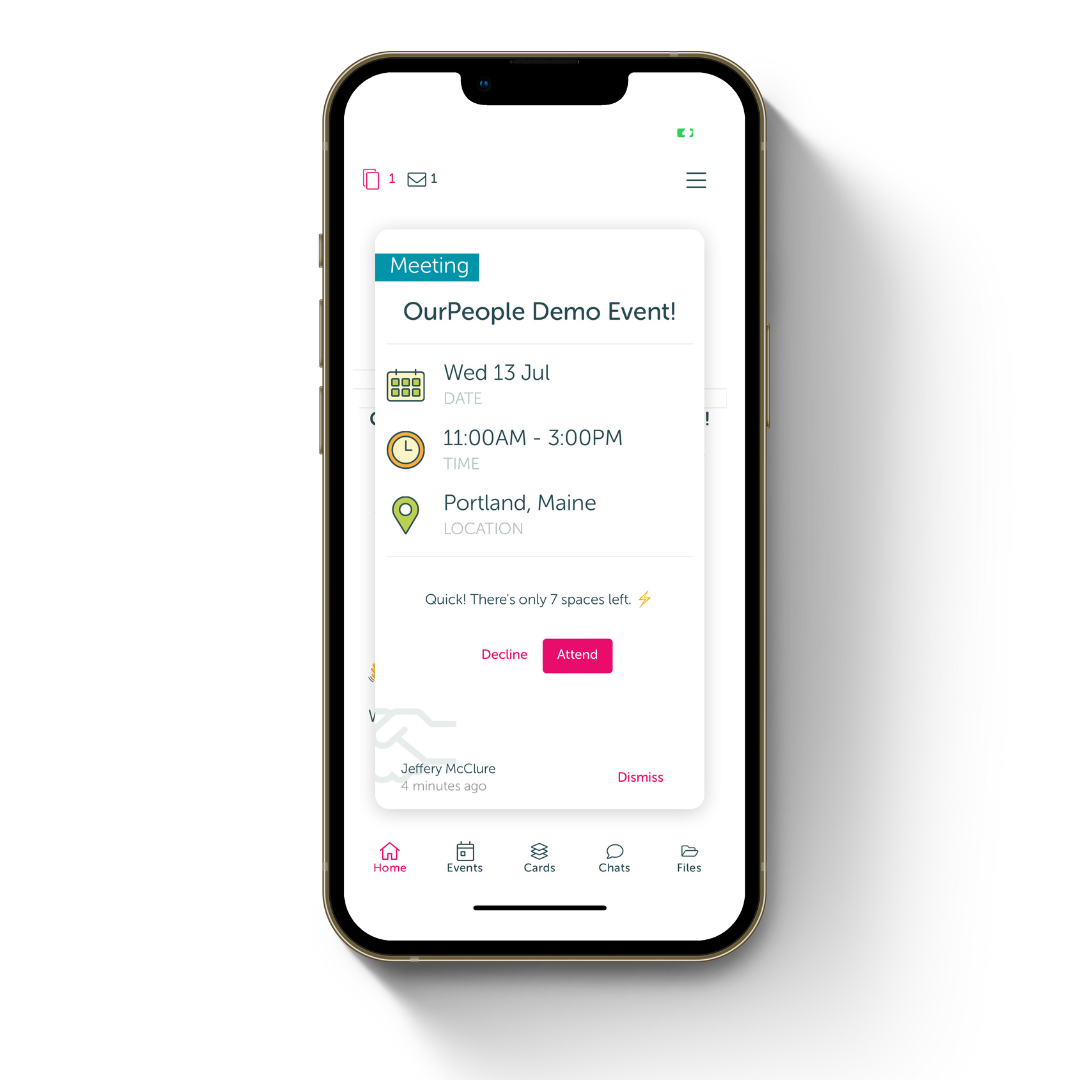 Staff will have the option to either choose to Attend or Decline the invite. If Attend is selected, the Team Member will have the option to Cancel Attendance or Add to Calendar.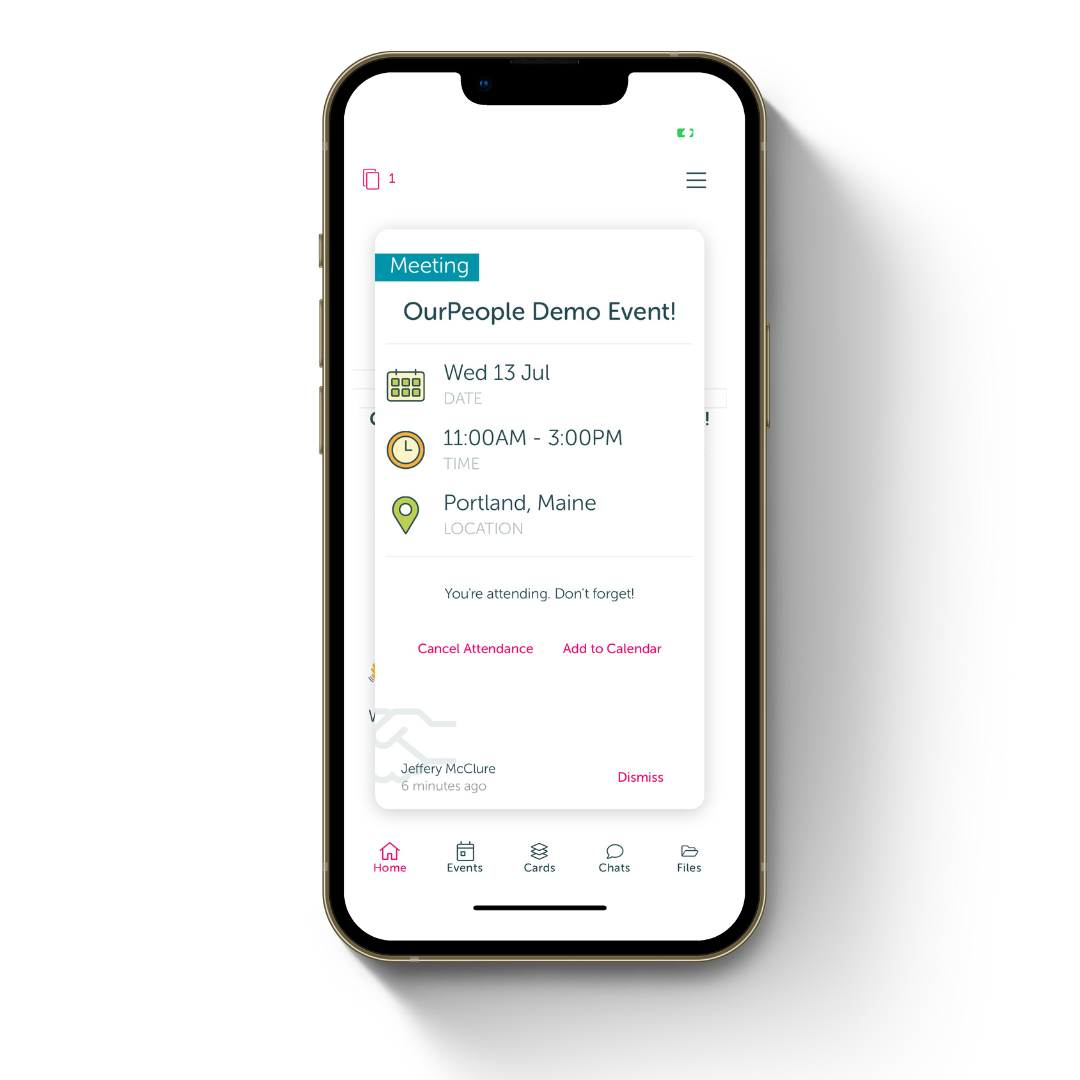 All interaction is reported to the console, allowing Global Admin and Team Admin to see who has chosen to Attend or Decline the Event.
If more Team Members choose to attend than spaces will allow, a waitlist will be created. If another Team Member chooses to cancel attendance, then wait-listed Team Members will be notified of the open spot at the event.