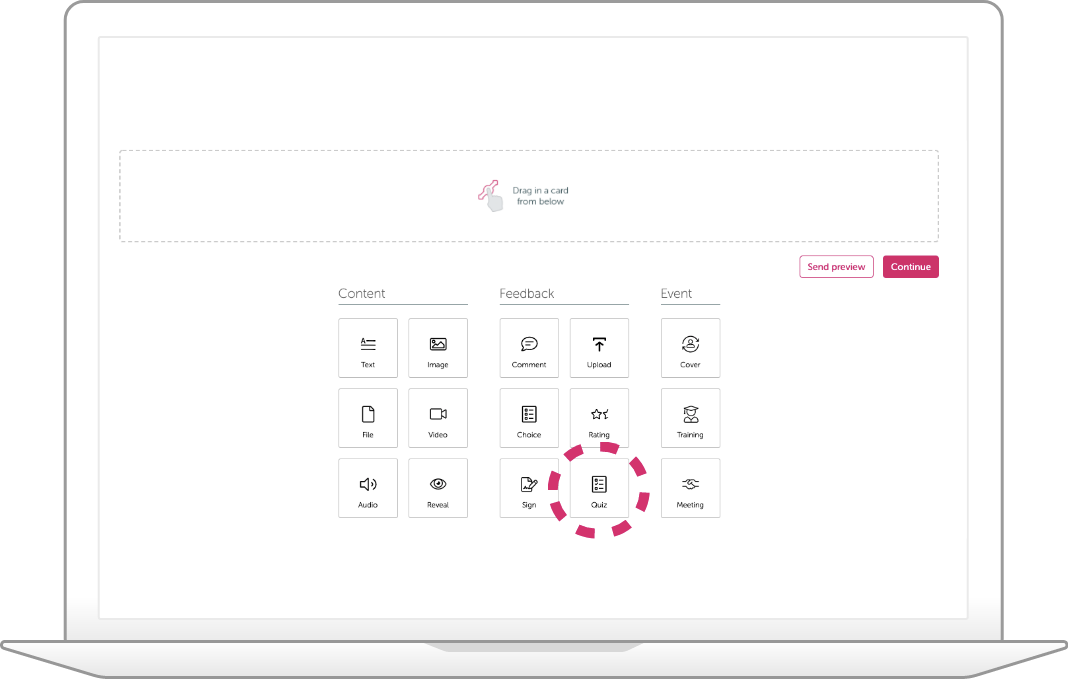 In order to understand how this screen works, please read the Build Broadcast documentation.
Input Box

Quiz Cards allow the Global User or Team Admin to quiz staff on their knowledge from time to time. Adding in a question, the correct answer and then as many incorrect answers as desired is done by clicking the "Add another answer" link. The app will then shuffle the order of the answers.
How it looks once delivered to the app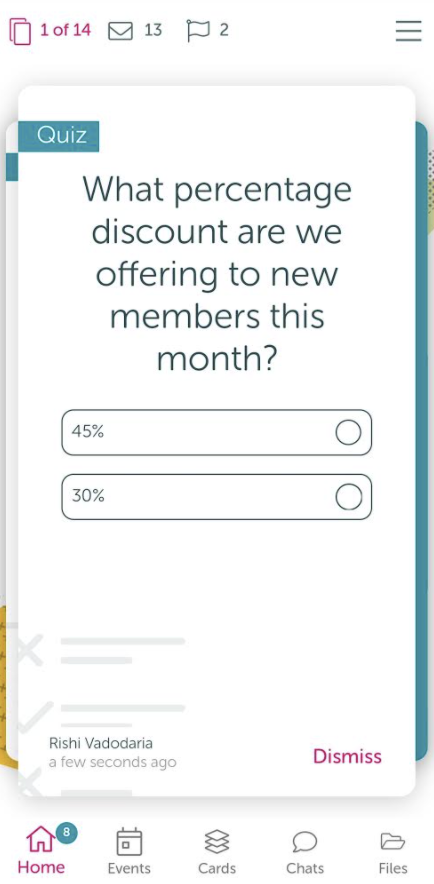 The Quiz Card will display all potential answers on screen in random order.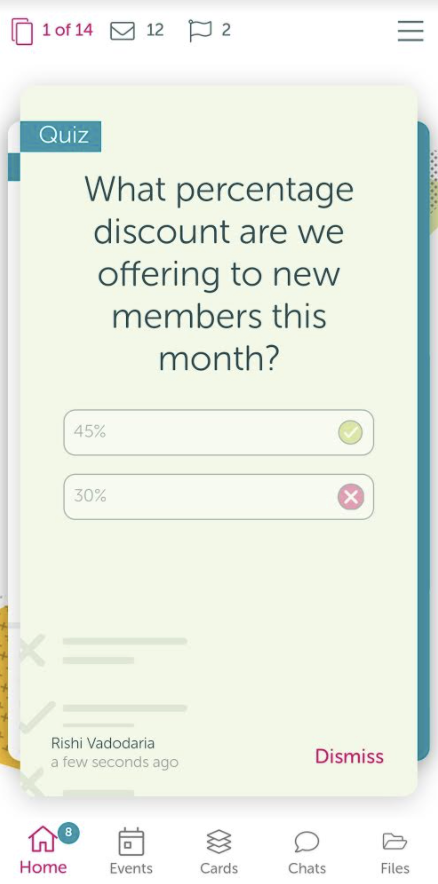 When the Team Member taps their answer, the App will provide instant feedback on their answer, letting them know know if it is correct or incorrect. If incorrect, the correct answer is identified.