Rating Cards allow Team Members to provide feedback out of 5 stars. The Team Admin or Global User can input a question or comment related to the rating.
Don't know how to build a Broadcast? Please read the Build Broadcast documentation.
Please choose to Add content and select Rating as shown below: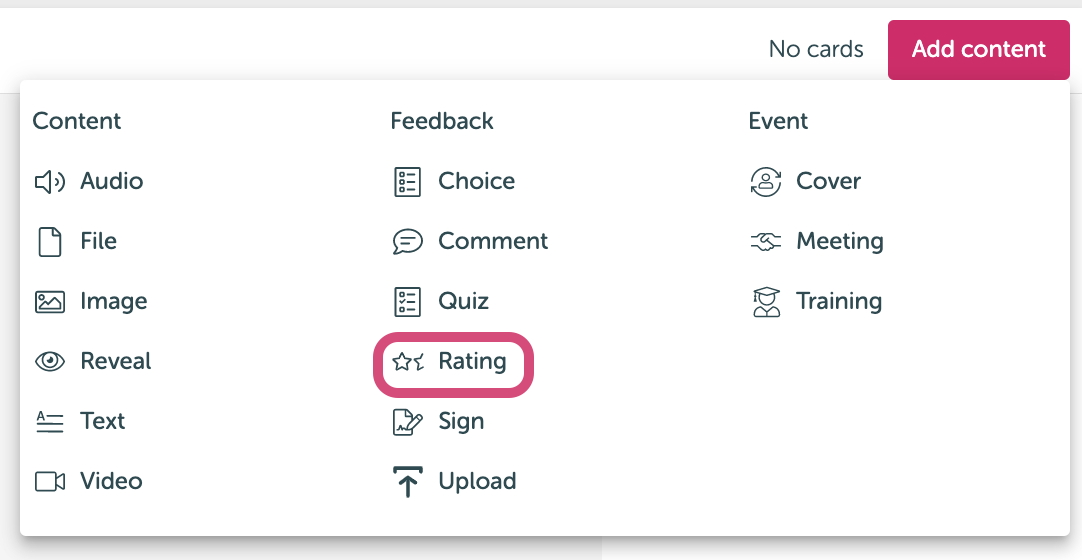 Team Members who receive the Broadcast can respond directly from the OurPeople Mobile App.
Input Boxes: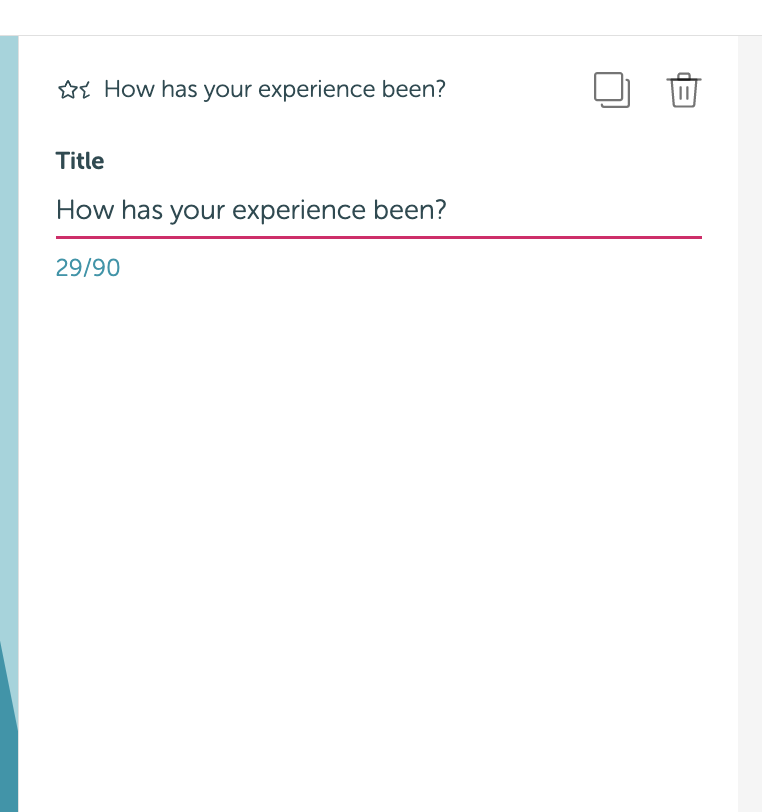 The Team members will receive a Rating Card which will let them select any number of stars to reflect their answers. Responses are sent to the OurPeople Web App.
How it looks once delivered to the Mobile App: