Comment Cards allow the Team Admin or Global User to ask a question to Team Members who then respond via typing into a text box on their phone.
Don't know how to build a Broadcast? Please read the Build Broadcast documentation.
Please choose to Add content and select Comment as shown below: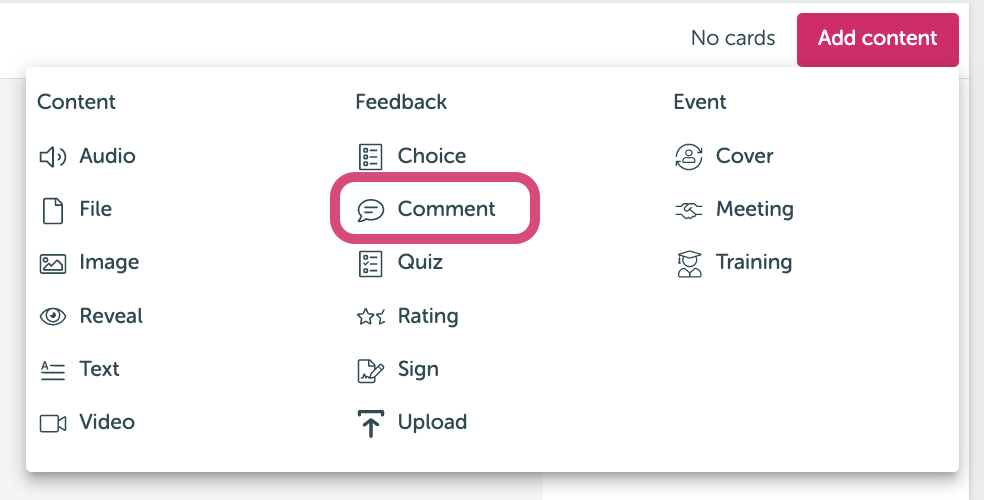 Team Members who receive the Broadcast can respond directly from the OurPeople Mobile App.
Input Boxes: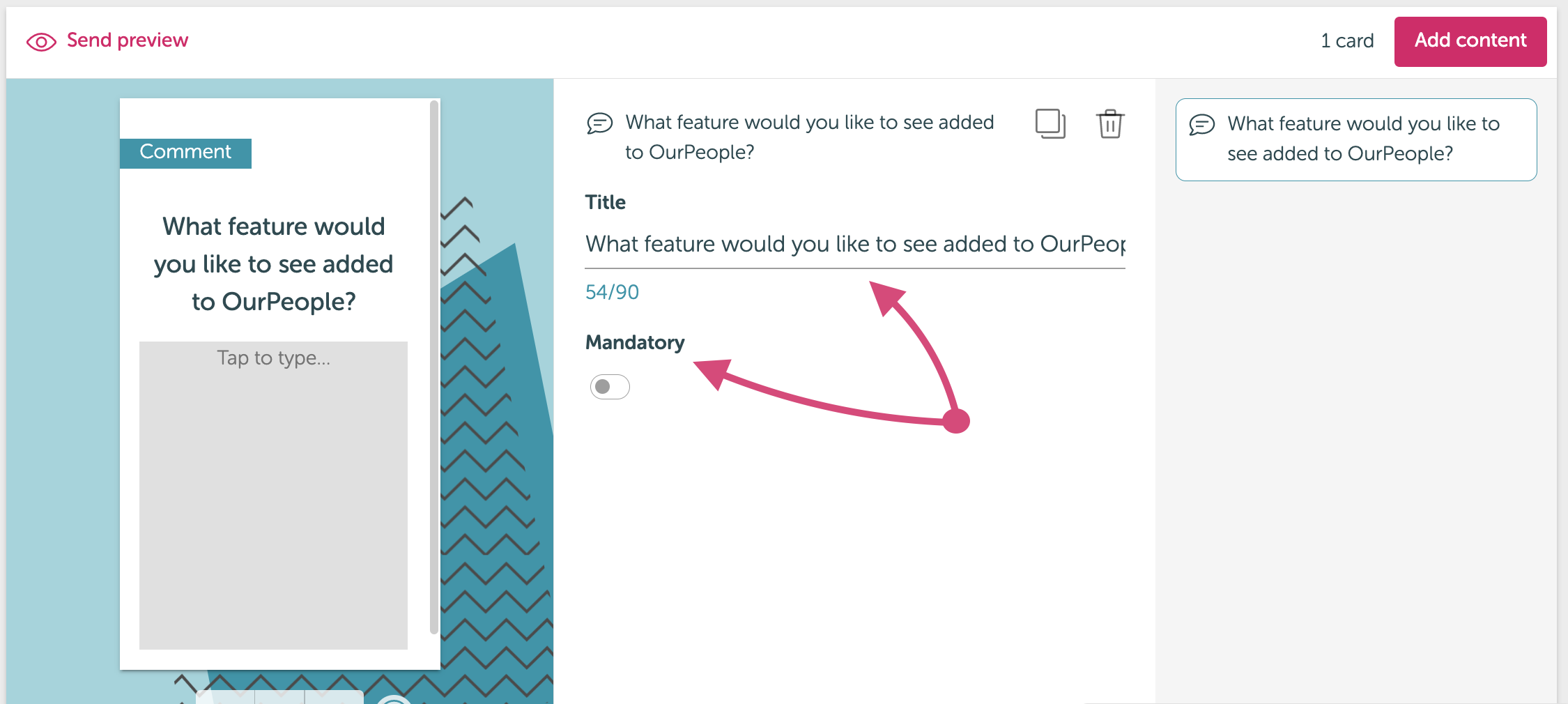 You input the question in the Title field.
Comment Cards can be set to Mandatory if you want your Team Member to be required to respond before progressing to any other cards. Simply click on the "Mandatory" button.
How it looks once delivered to the Mobile App: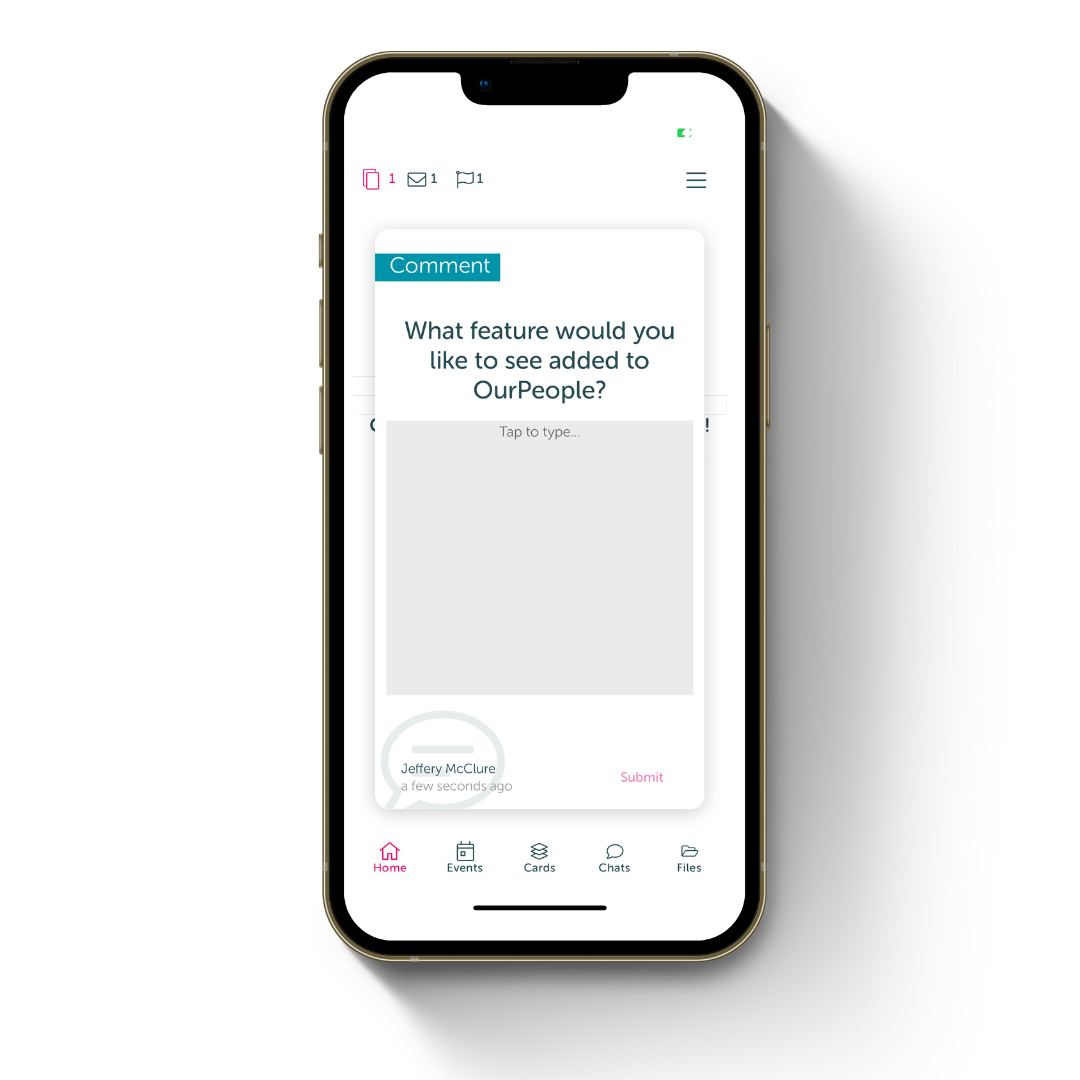 The Team members can then "tap to type" their answers into the input box provided. Their input is then reported back to Reports in the Our People Web App.