Choice Cards allow the ability to ask a question to relevant staff and allow them to select either a single answer or multiple answers.
Don't know how to build a Broadcast? Please read the Build Broadcast documentation.
Please choose to Add content and select Choice as shown below: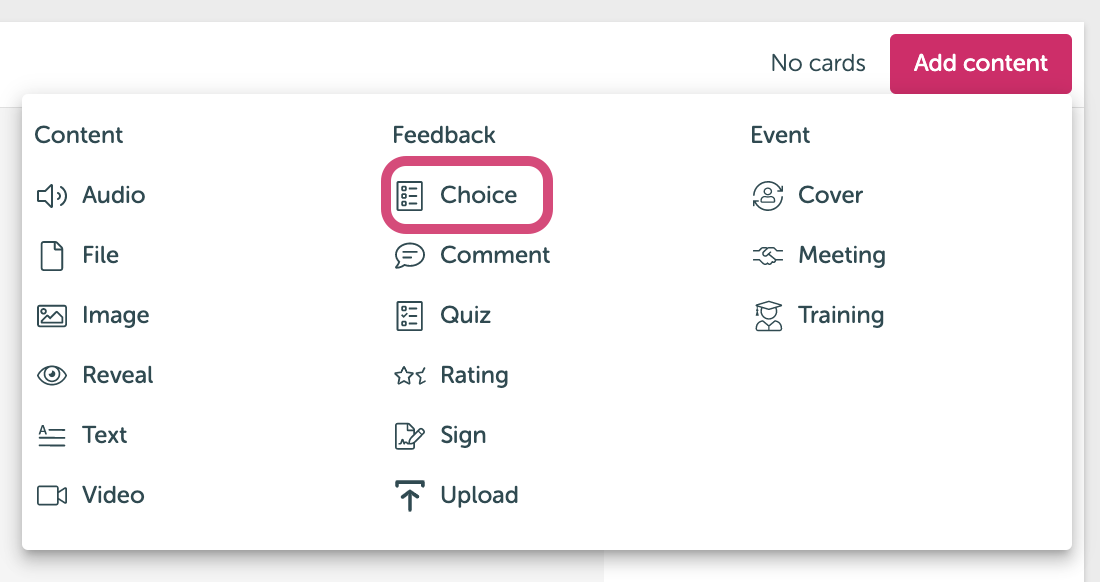 Team Members who receive the Broadcast can respond directly from the OurPeople Mobile App.
Input Boxes:
Input questions (Limited to 90 characters) and responses(Limited to 100 characters).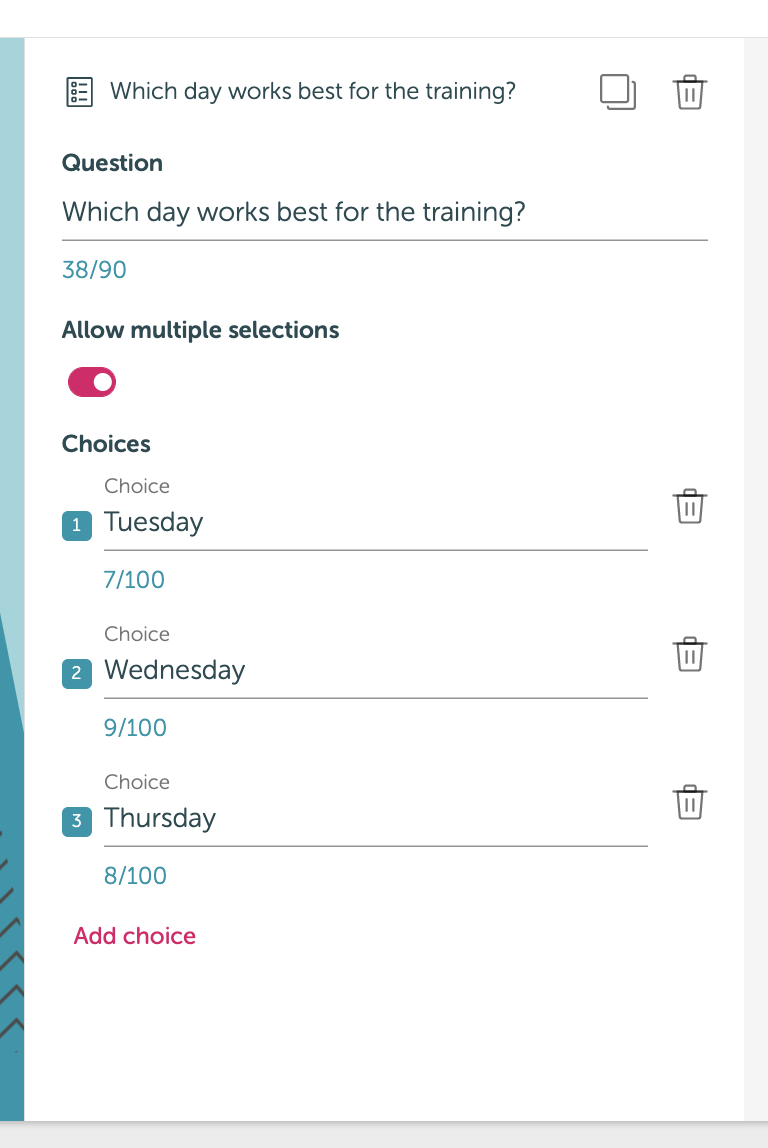 To change the question from multiple selections to a single selection, simply toggle the "Allow multiple selections" button to off.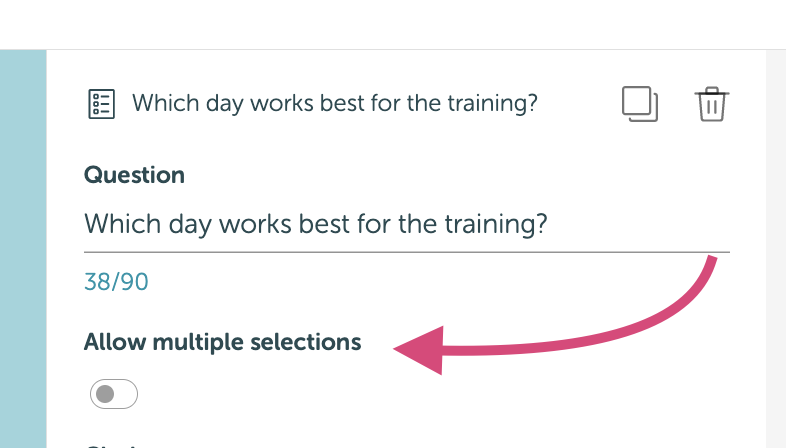 If you would like to add more than two answer choices, simply click the "Add choice" button.
The Team members will view the question entered and select their answer. Responses can be viewed via the OurPeople web app.
How it looks once delivered to the Mobile App: