To understand how this screen works, please read the Build Broadcast documentation.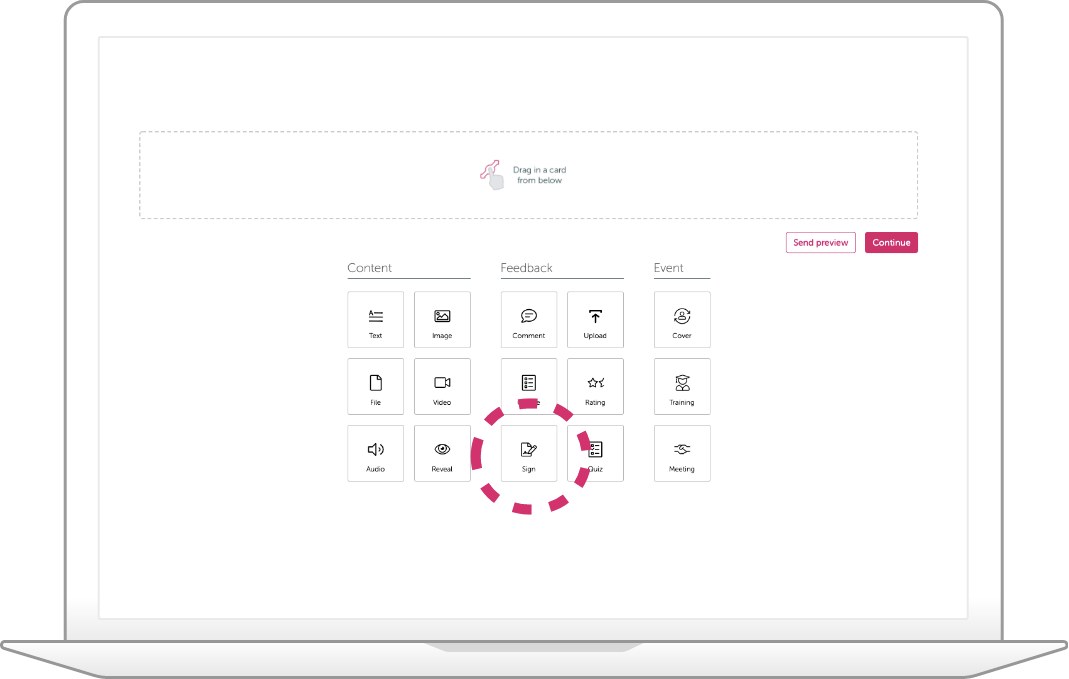 Input Box

The Sign Card requests that a Team Member formally confirm that they have accepted/viewed a piece of information shared with them via the Team Admin or Global User. The Input text (above) should detail exactly what the Team Member is agreeing to. The time and date the Team Member "signed" this piece of information will be stored against their account on the "People" screen.
How it looks once delivered to the App: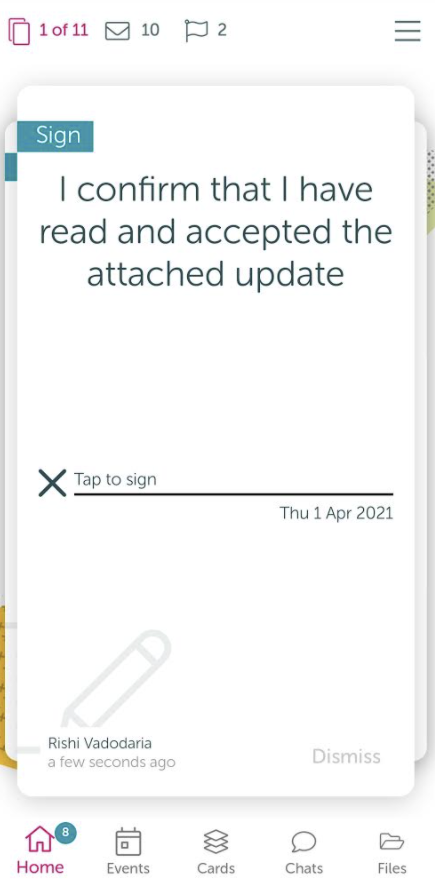 Tapping "Tap to sign" will insert a digital signature of the Team Member, their name, and a timestamp to show when they confirmed.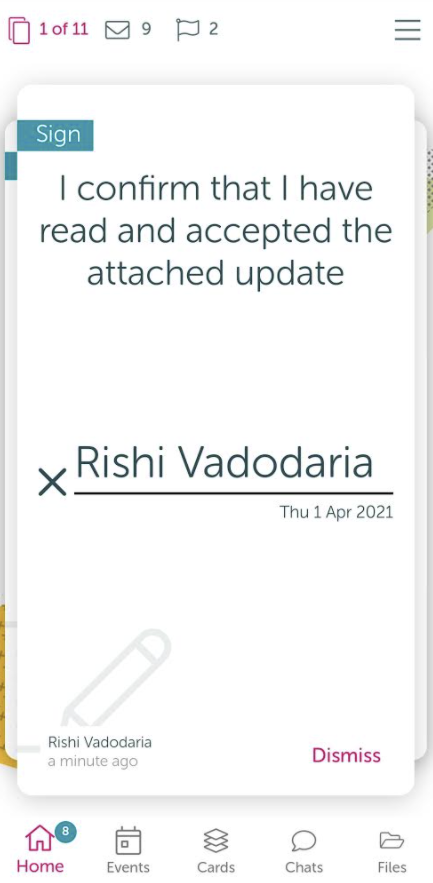 This information will then be reported to Admin via the Our People Console.
Tap to Sign cards are mandatory by default. This means that people cannot dismiss them without signing.