Reveal Cards allow the ability to send interactive information to Team members. A card is sent to the Team members with relevant information, and when they tap the box, more information is revealed.
Don't know how to build a Broadcast? Please read the Build Broadcast documentation.
Please choose to Add content and select Reveal as shown below: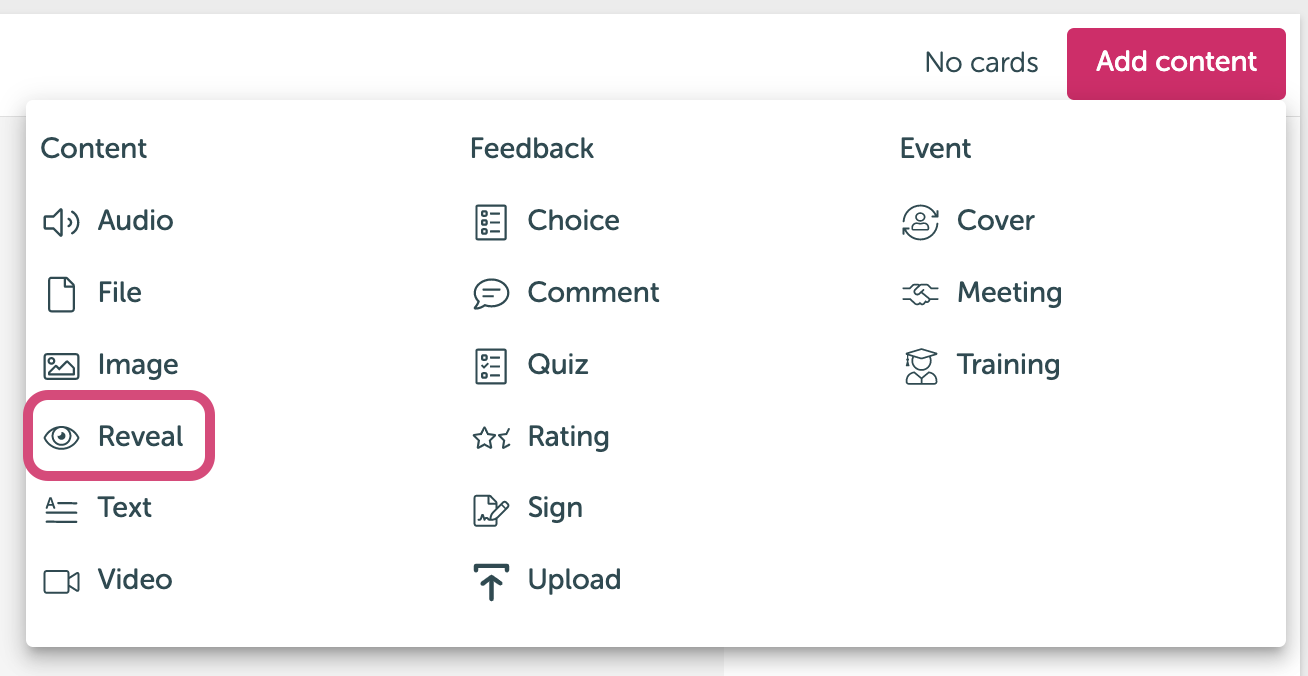 Input Boxes: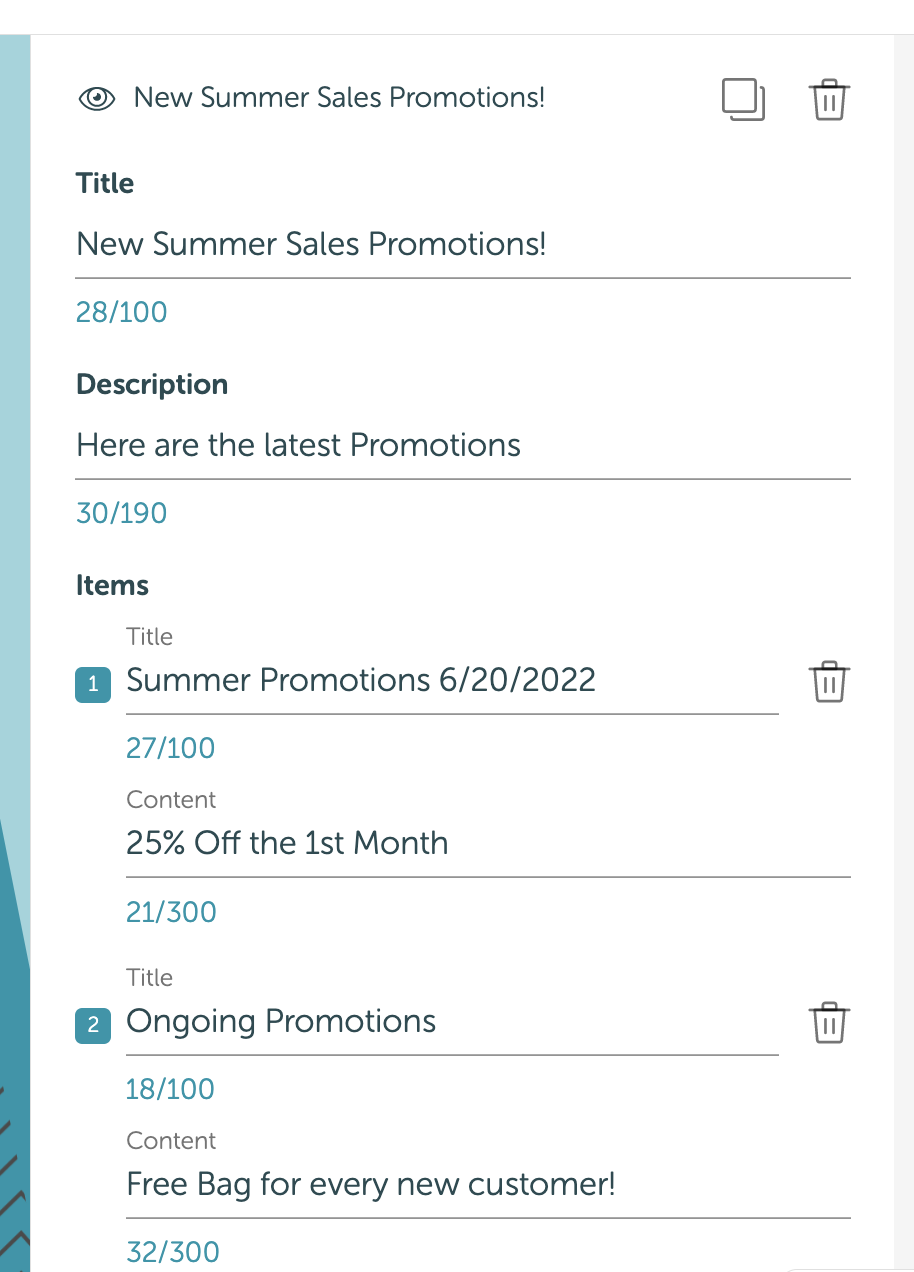 To create a Reveal Card, first type the Title of the card. This is done in the text field that says "Type your title." For example, "Summer Sales Promotions". In the "Type your text..." field, you can enter some text pertaining to what the information is. For example, "Summer Promotions 6/20/2022"
Next, type in the "Type some preview text.." field, the information that you want to show first. Then, in the "Type your text..." field, type the information that you want to be revealed only after the Team Member clicks on the button inside the card.
The card will default to one item. You can add more by the "Add Item" button on the bottom left of the Input Box.
How it looks once delivered to the App: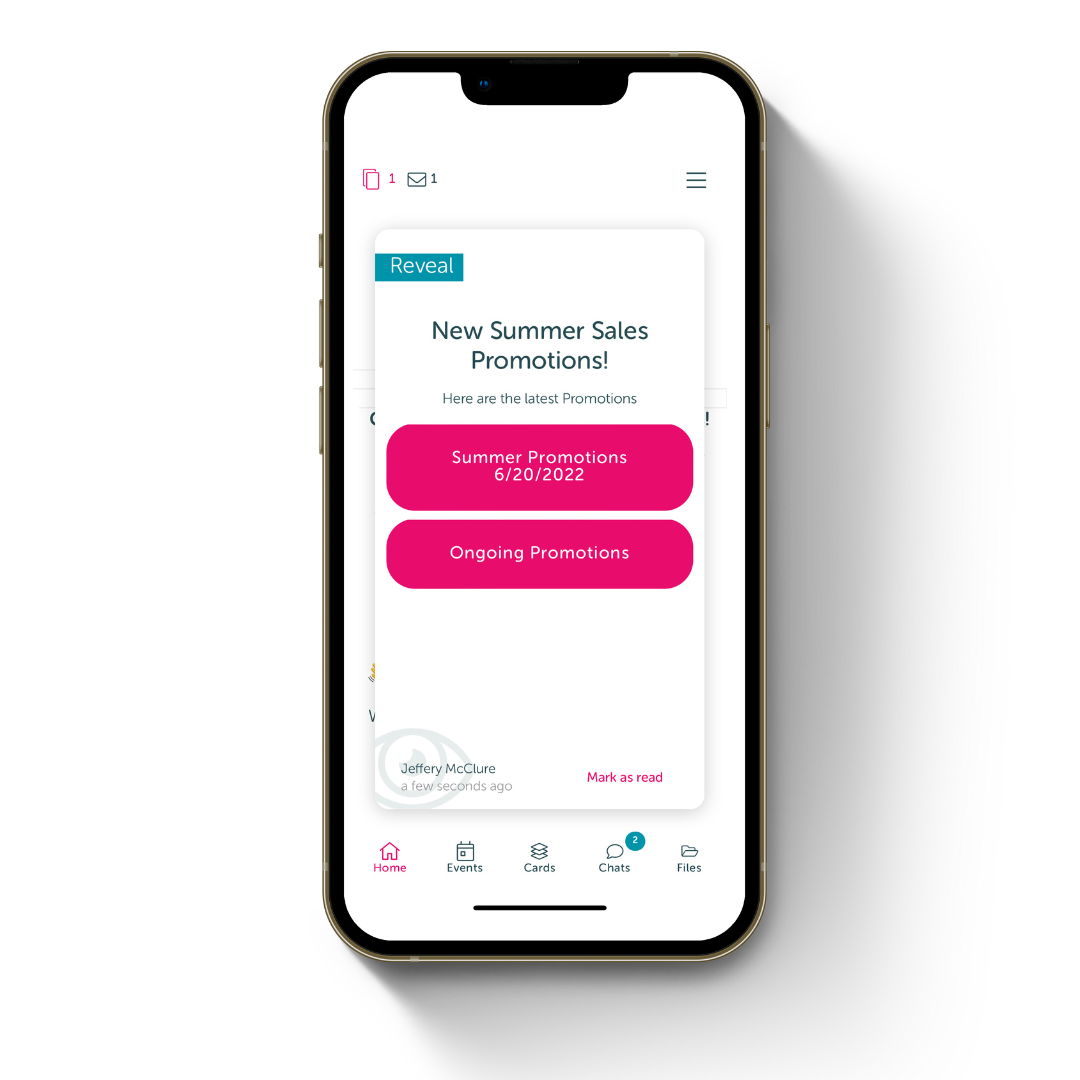 Team Members will see the information and be able to click on the Pink button. When the button is tapped, the rest of the information will be revealed.