To understand how this screen works, please read the Build Broadcast documentation.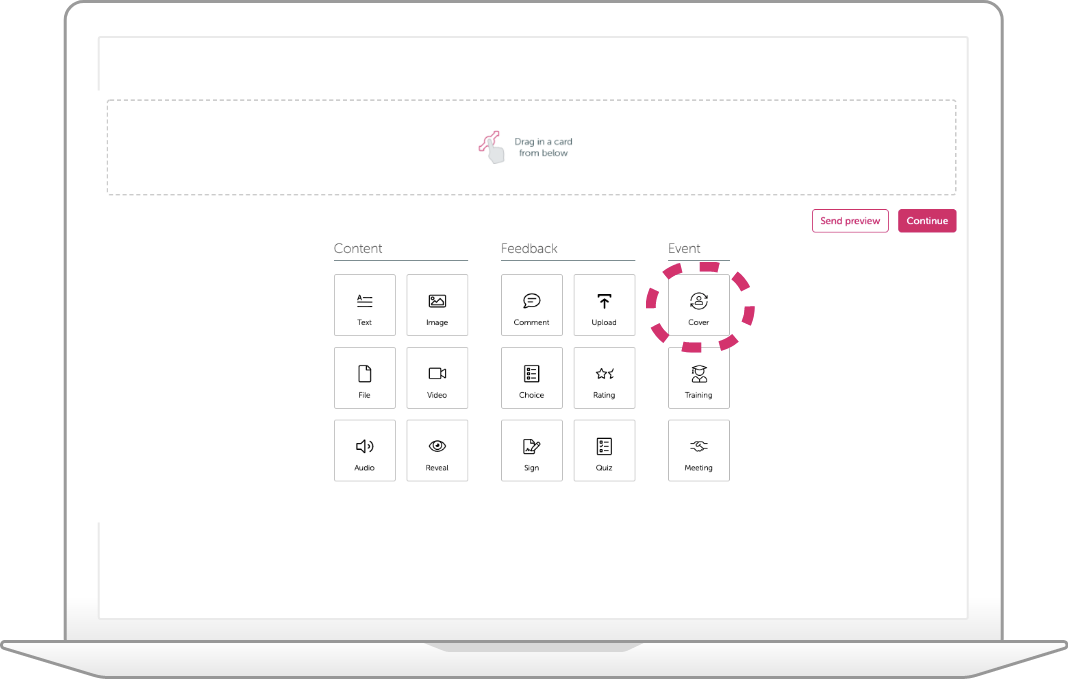 Input Box

A Cover Broadcast is designed to target Team Members with a specific Job Title or Skill Tag. The Cover Broadcast allows the User to input a specific date and time that they are requesting cover for. Team Members who receive the Broadcast can respond directly from the Our People App.
A single Cover card can be sent to employees, or alternatively multiple Cover cards can be sent all in one go.

If multiple shifts are sent a Broadcast Summary Card is also added to the Broadcast and must be completed by the Team Admin or Global User.
How it looks once delivered to the App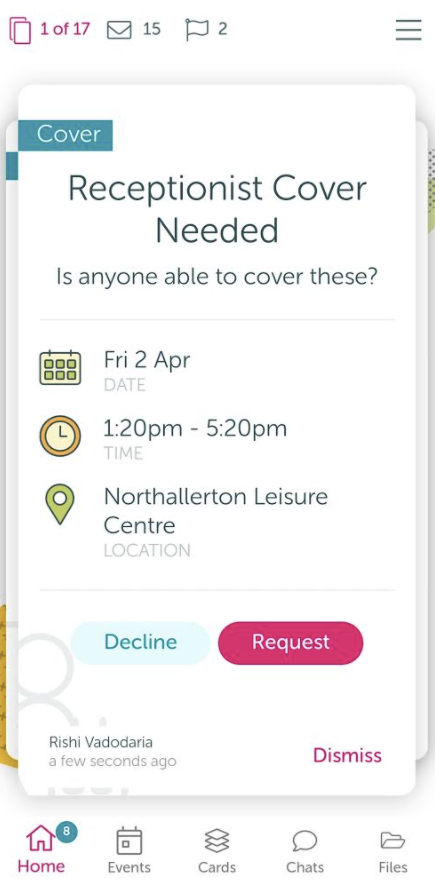 If a SINGLE Cover Card was sent, the App User receives a Card direct to their Feed. The Card shows:
Who sent the Broadcast

The Cover Title (e.g "Receptionist Cover Needed")

Shift Location (e.g "Your Team's Location")

Shift Date, Start Time & End Time
Options to the Team Member
Request allows the App User to request to pick up the cover. Approval will be needed from the Team Admin to assign the cover.
Decline will show that the App User is not interested in the available shift.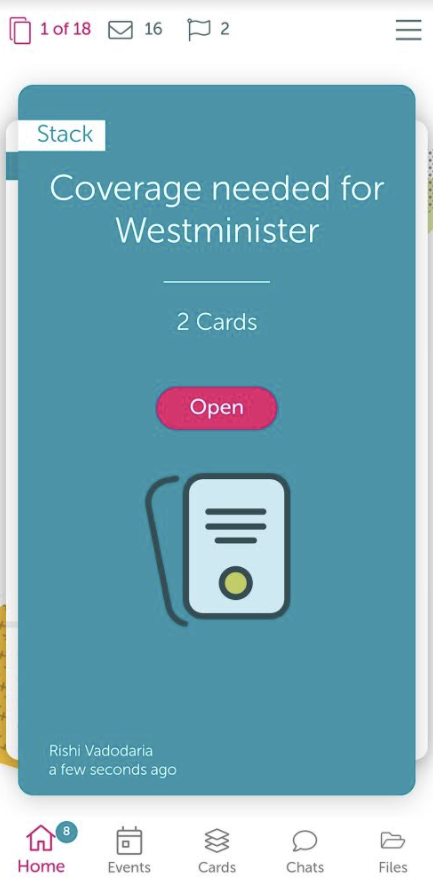 If a Stack of Cover Cards were sent, the App User will see a card like the one pictured above, with a title (e.g "Coverage Needed") and the word "Stack" in the top left corner indicating there are multiple Cards, along with how many cards are included in the stack.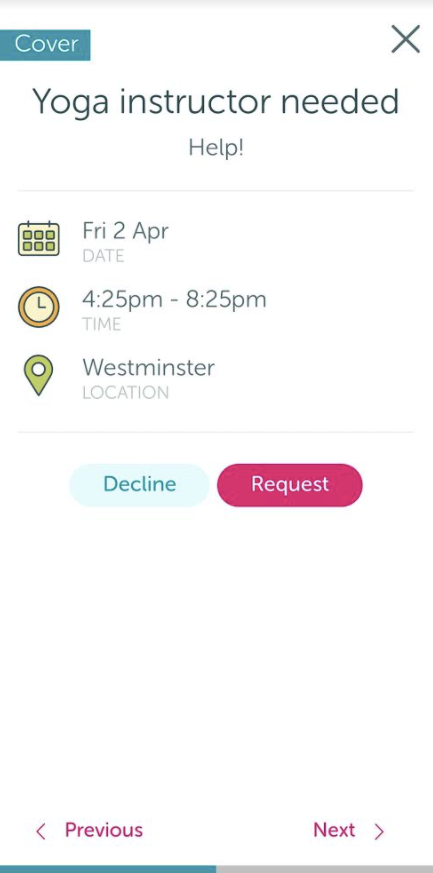 Tapping Open will then load each card, giving the App User an opportunity to swipe through each Cover card and either Request or Decline the Coverage.