Text Cards allow the Team Admin or Global User the ability to share a briefing or simple text on the Team Member's screen.
Don't know how to build a Broadcast? Please read the Build Broadcast documentation.
To learn about adding buttons with Links to Text Cards please see this article: Using Link Buttons on a Text Card
Please choose to Add content and select Text as shown below:

Input Boxes: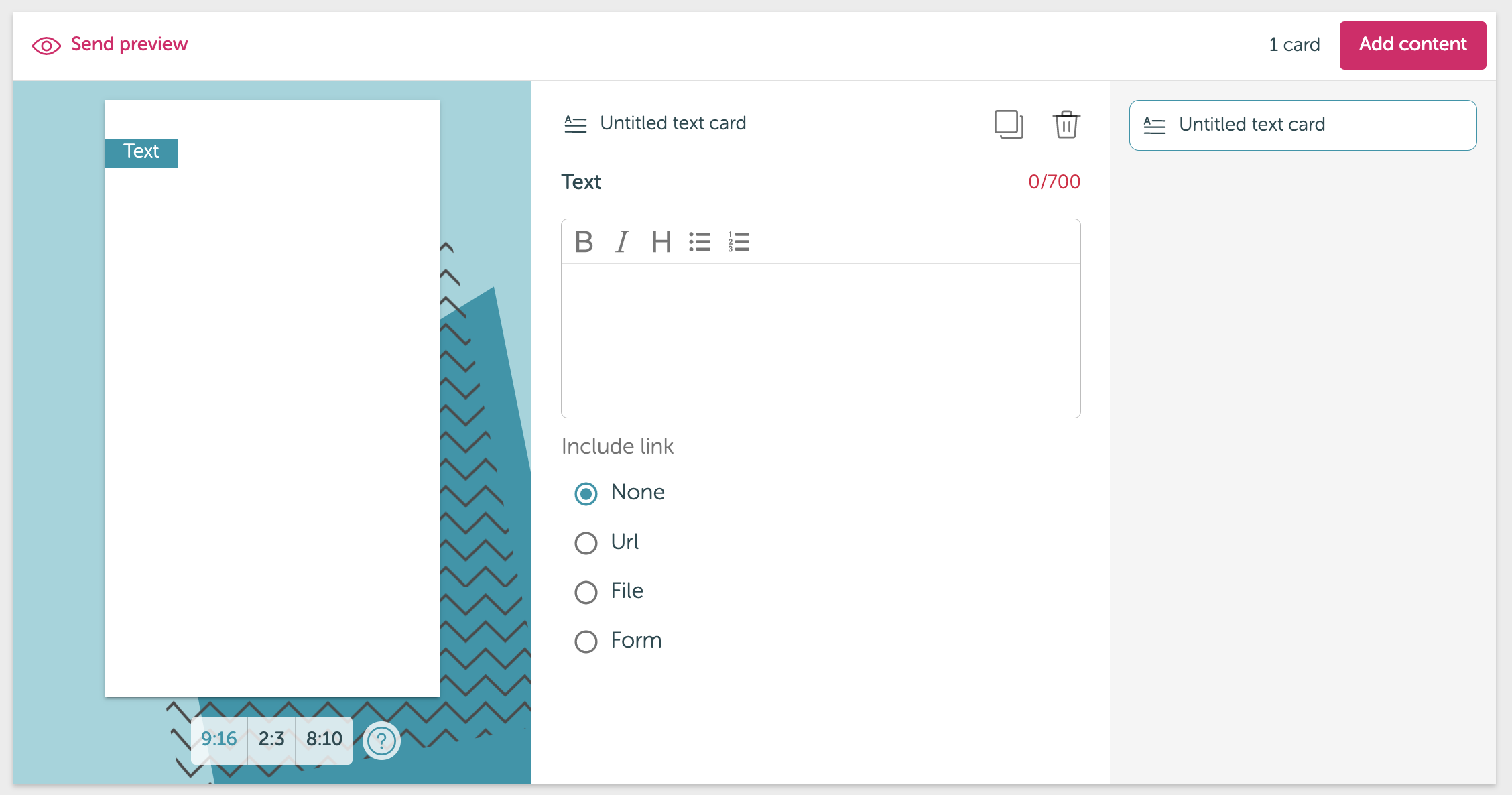 You have the option of adding a header, bullet points, and/or a numbered list as a means to create a more engaging Text Card.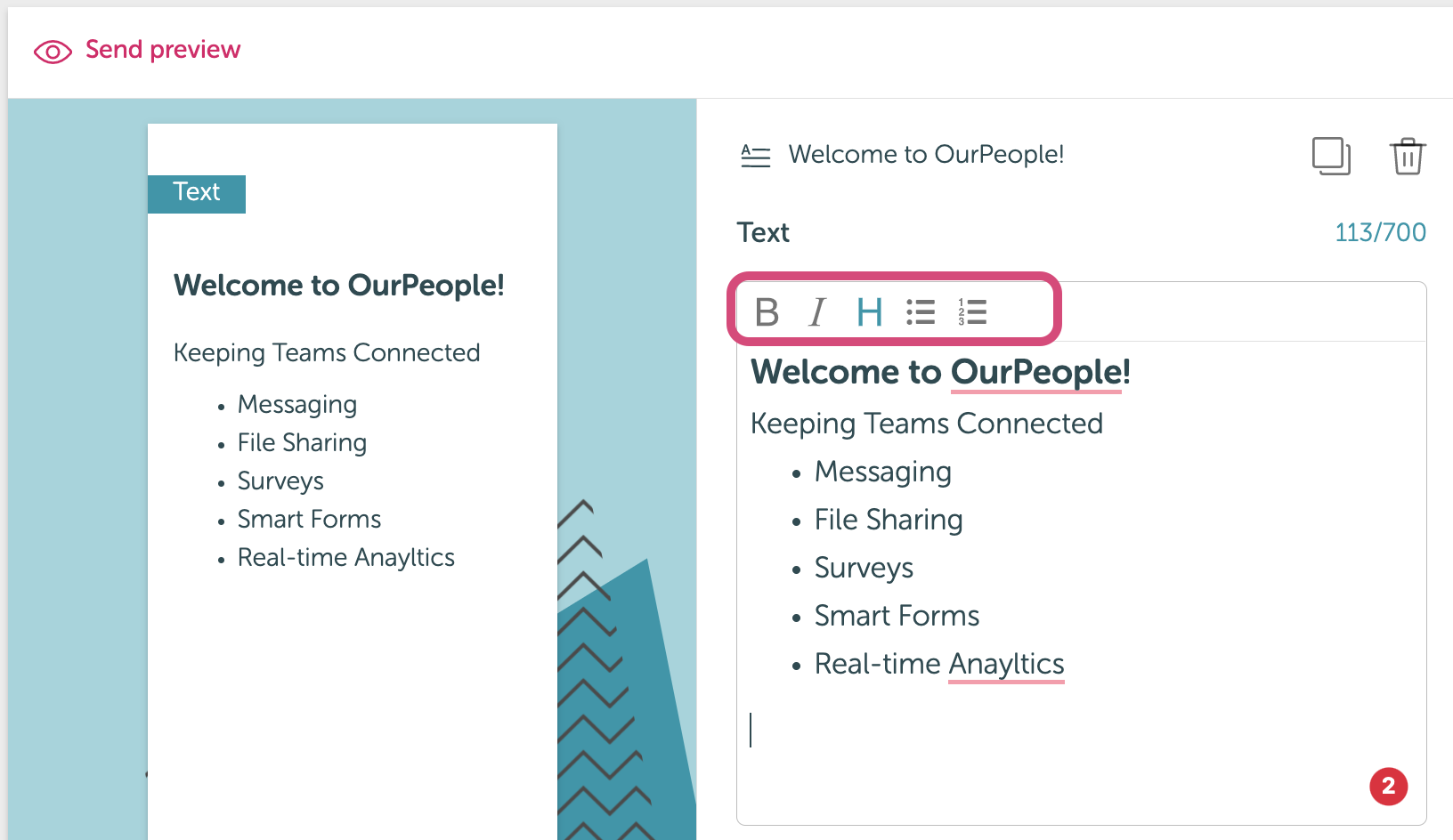 Up to 700 characters may be included and the number will automatically count down as text is added. If more text is required, simply add another Card to the
Stack.
How it looks once delivered to the App: