File Cards allow the ability to send a file directly to team members.
Don't know how to build a Broadcast? Please read the Build Broadcast documentation.
Please choose to Add content and select File as shown below: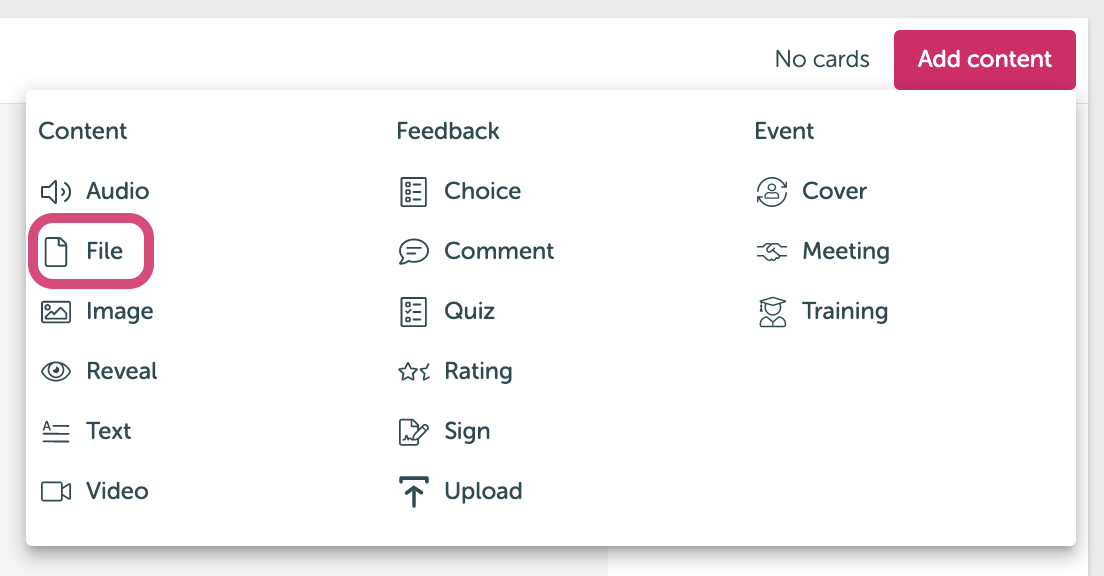 Input Boxes: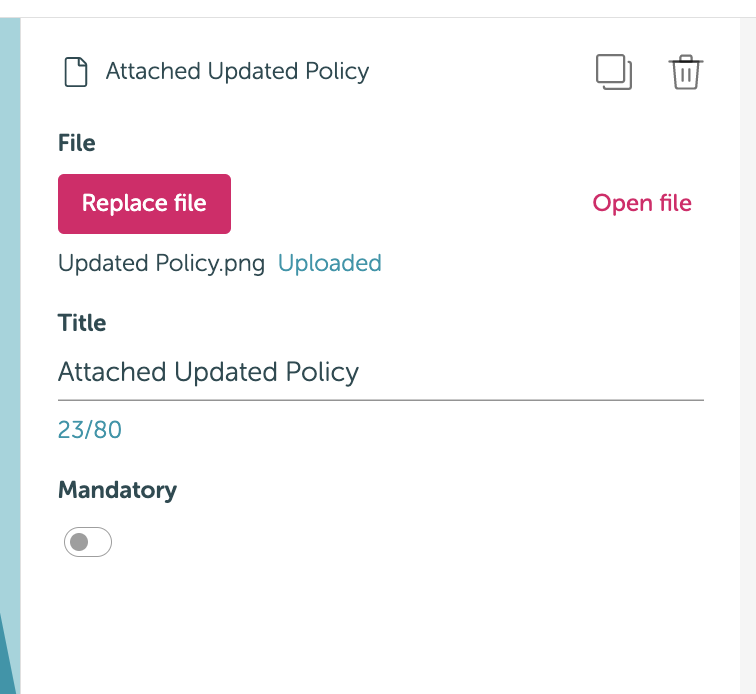 Upload the file from your computer using the "Upload File" button.
You have the ability to make this card mandatory, which means that staff must view the file before they are able to move on to another card.
The web app will always default to toggled OFF "Mandatory".
Choosing "Mandatory" requires that the Team Member view the file before moving on. This is a great tool when sending out important information that you need your team to see.
How it looks once delivered to the Mobile App: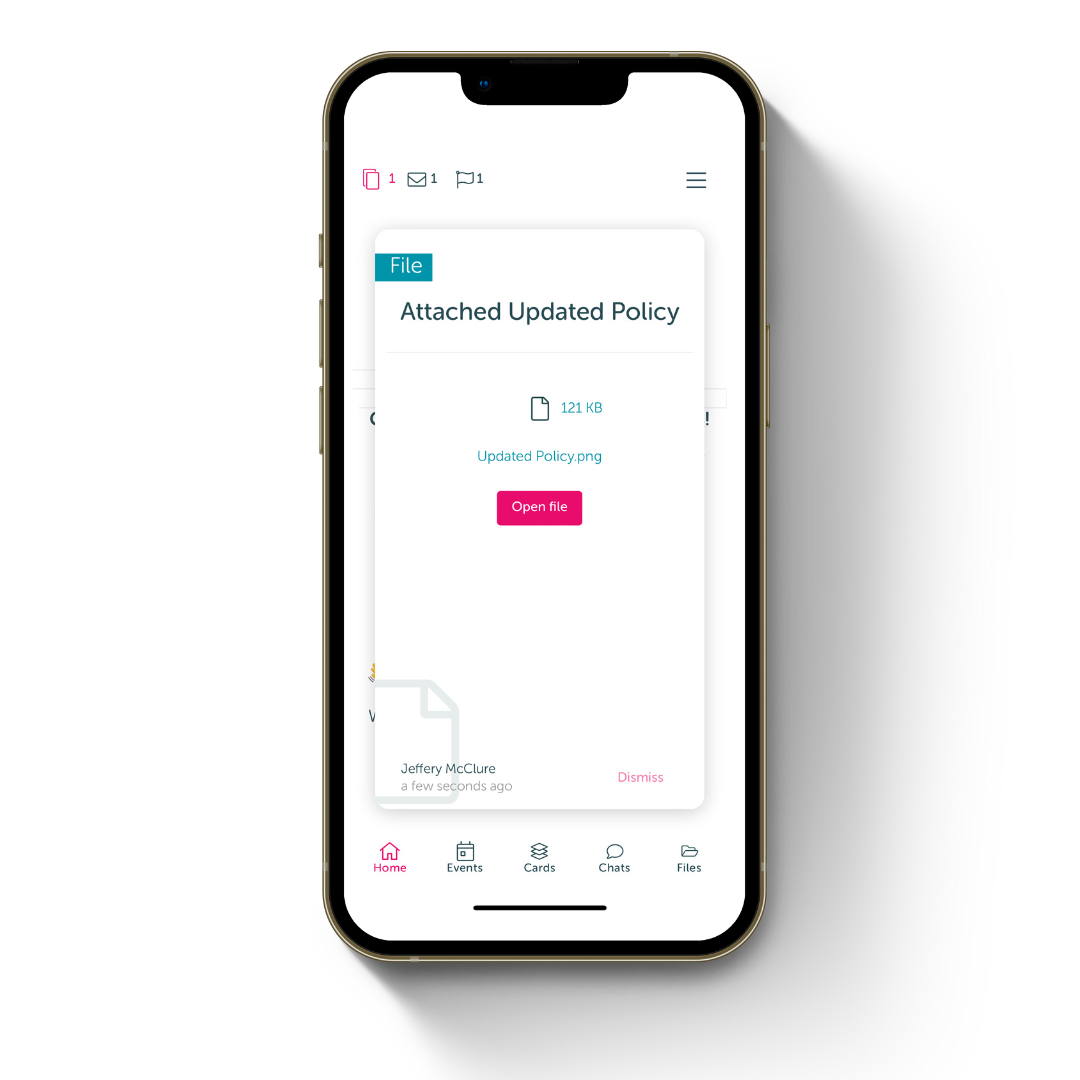 Team members will be able to view the file right from their device by tapping "Open file".