To understand how this screen work, please see the Build Broadcast documentation.
Please drag and drop the file icon into the box shown below: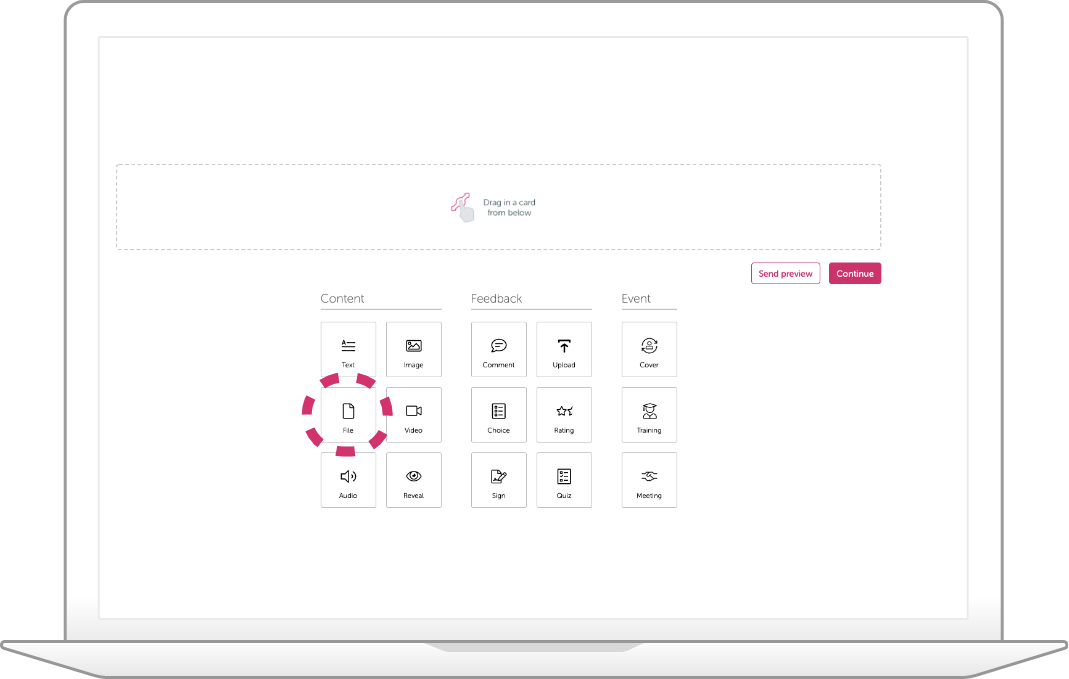 Input Box:

File Cards allow Global and Team Admin the ability to send a file directly to the relevant staff. Admin have the ability to make this card mandatory, which means that staff must view the file before they are able to move on to another card.
To create a File card, first type a Title or bit of information about the File in the text field. e.g. Operating Procedures Update. This is what will be displayed to your Team Member's on the card containing the file.
Next, upload the file from your computer using the "Attach File" button. You have the choice of making the file mandatory or optional. The console will always default to mandatory. To switch, simply click the "Make Optional" button.
Choosing "Mandatory" requires that the Team Member view the file before moving on. This is a great tool when sending out important information that you need your team to see.
How it appears once delivered to the App: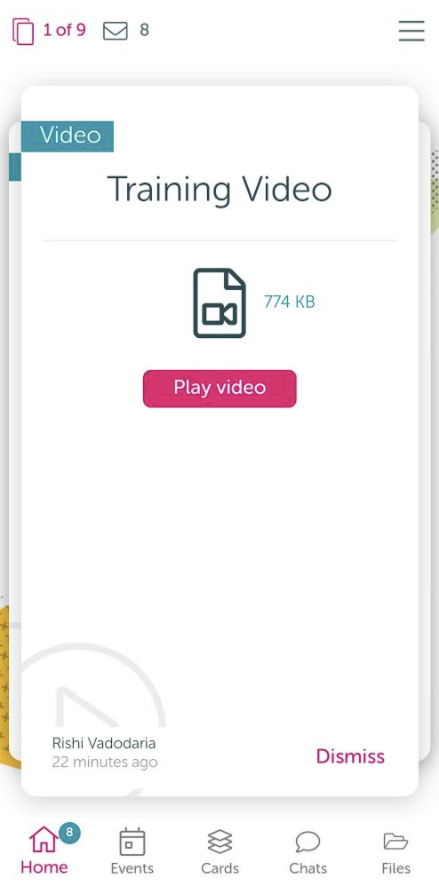 Team Member's will be able to view the file right from their device by tapping "Open".