Video Cards allow sending a Video to Team Members. This video is played right from the App on the Team Member's device.
Don't know how to build a Broadcast? Please read the Build Broadcast documentation.
Please note that video file types must be a universal format in either: MP4, MPEG, or AVI. Video file sizes cannot exceed 500mb.
Please choose to Add content and select Video as shown below: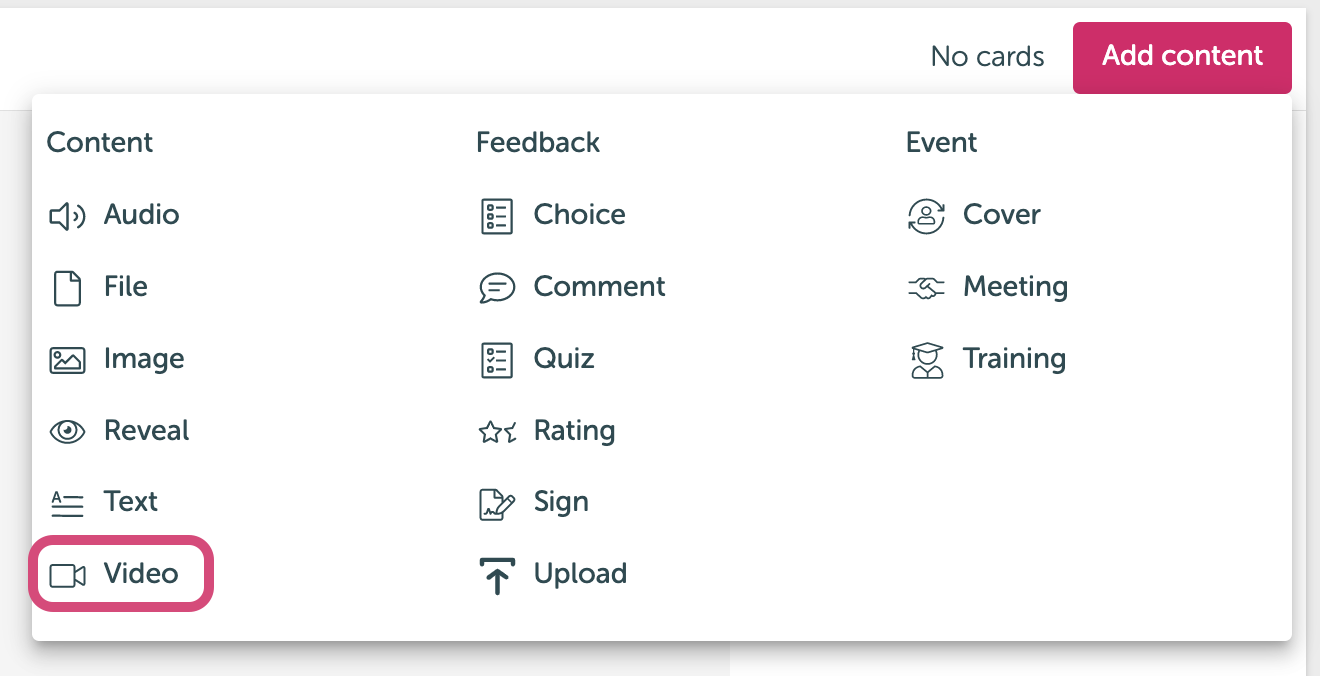 Input Boxes: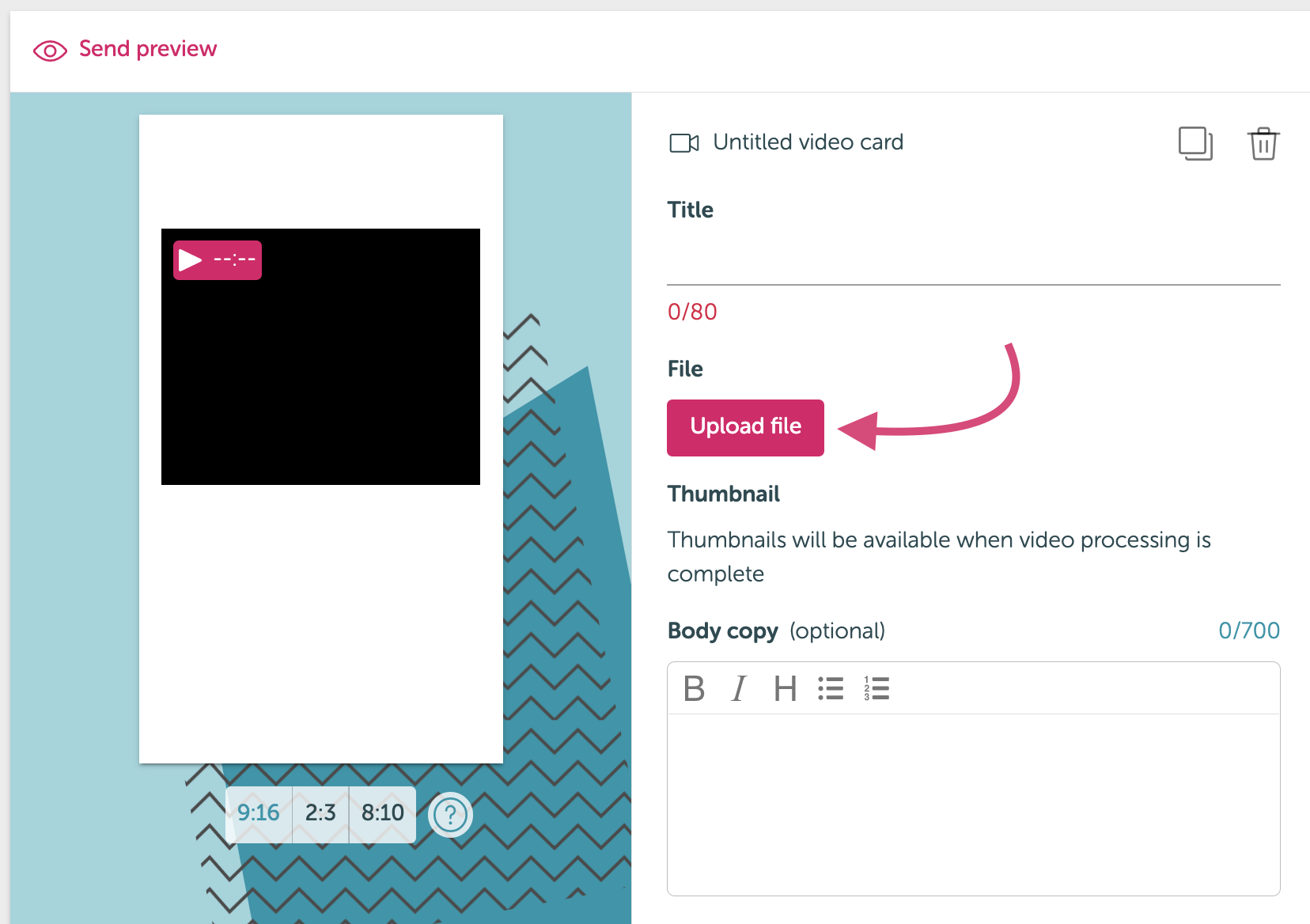 To add a video, simply click on the "Upload File" button and choose the video file that will be sent to Team Members. You also have the option to add a Title or a small bit of information for the Team Member to associate with the video.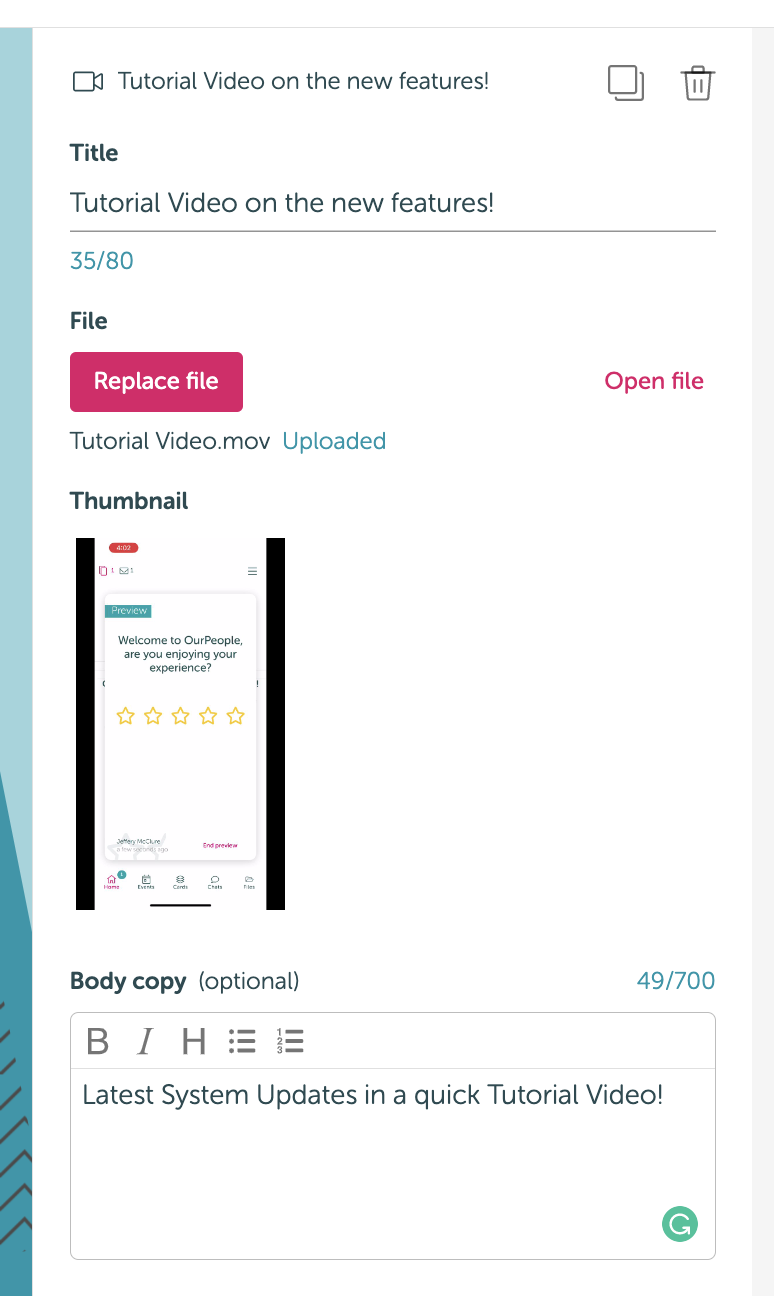 Renaming your file to be clear to your staff is advised, as the card will show the file name of the video.
How it looks once delivered to the App: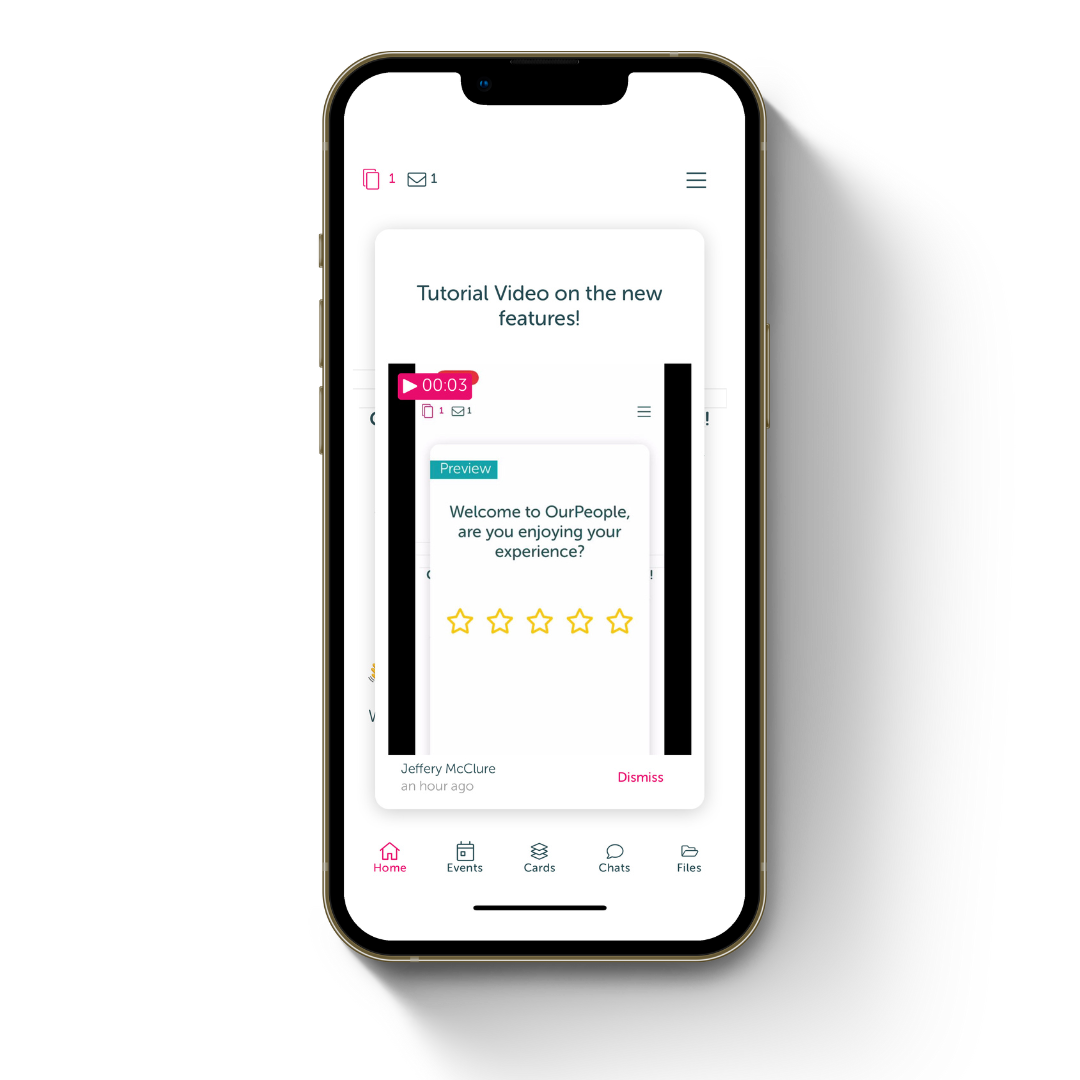 The Team Member will be able to play the video right from the app by tapping on the video itself.
To make the most of the video card, have a look at our best practices guide