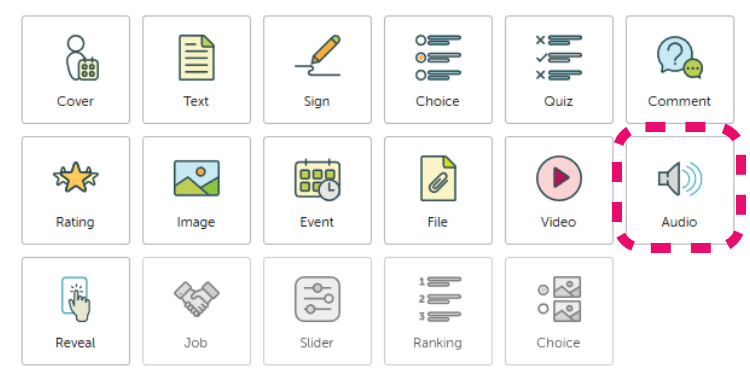 To understand how this screen works, please see the Build Broadcast documentation.
Input Box:

Audio Cards allow the Global Admin or Team Admin to send an audio file to relevant staff that will play directly from the App on the Team Members device.
To add an audio file, simply click "Attach File" and select the audio file from your computer. You can also add a Title or a small bit of information in the text field that will be displayed to your Team Member on the Audio Card.
Renaming your file to be clear to your staff is advised, as the card will show the file name of the audio clip.
How it looks once delivered to the App: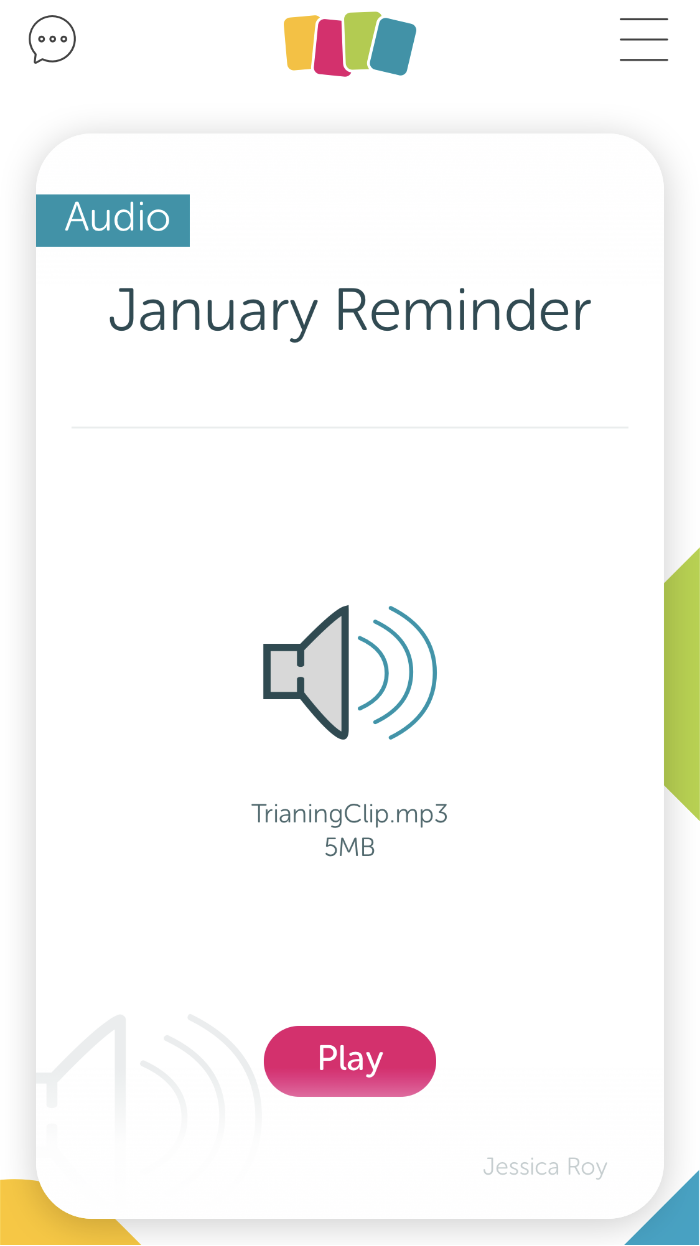 The Team member will be able to listen to the Audio Clip by pressing the Play button.