To understand how this screen works, please read the Build Broadcast documentation.
To broadcast an image drag and drop the image icon to the section show below.
Step 1: Please select the image card and drop it into the section shown below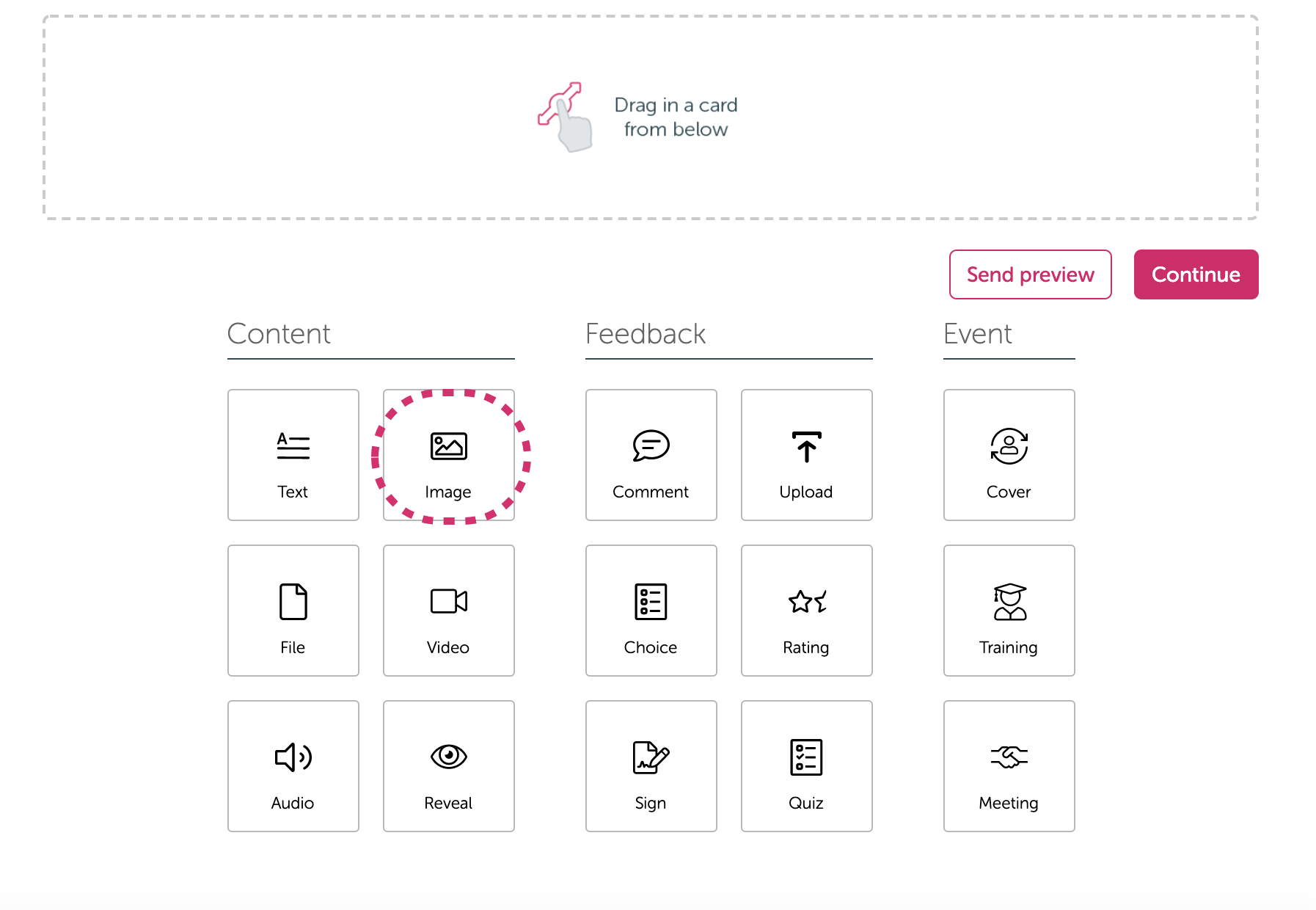 Image Cards allow the Team Admin or Global User the ability to upload an image and share it with their team.
To add an image click the "Upload Image" button and select the image you would like to upload.
Once your image has been uploaded, text can be added that will then be displayed with the image.
Step 3: You can also configure the display options for the image below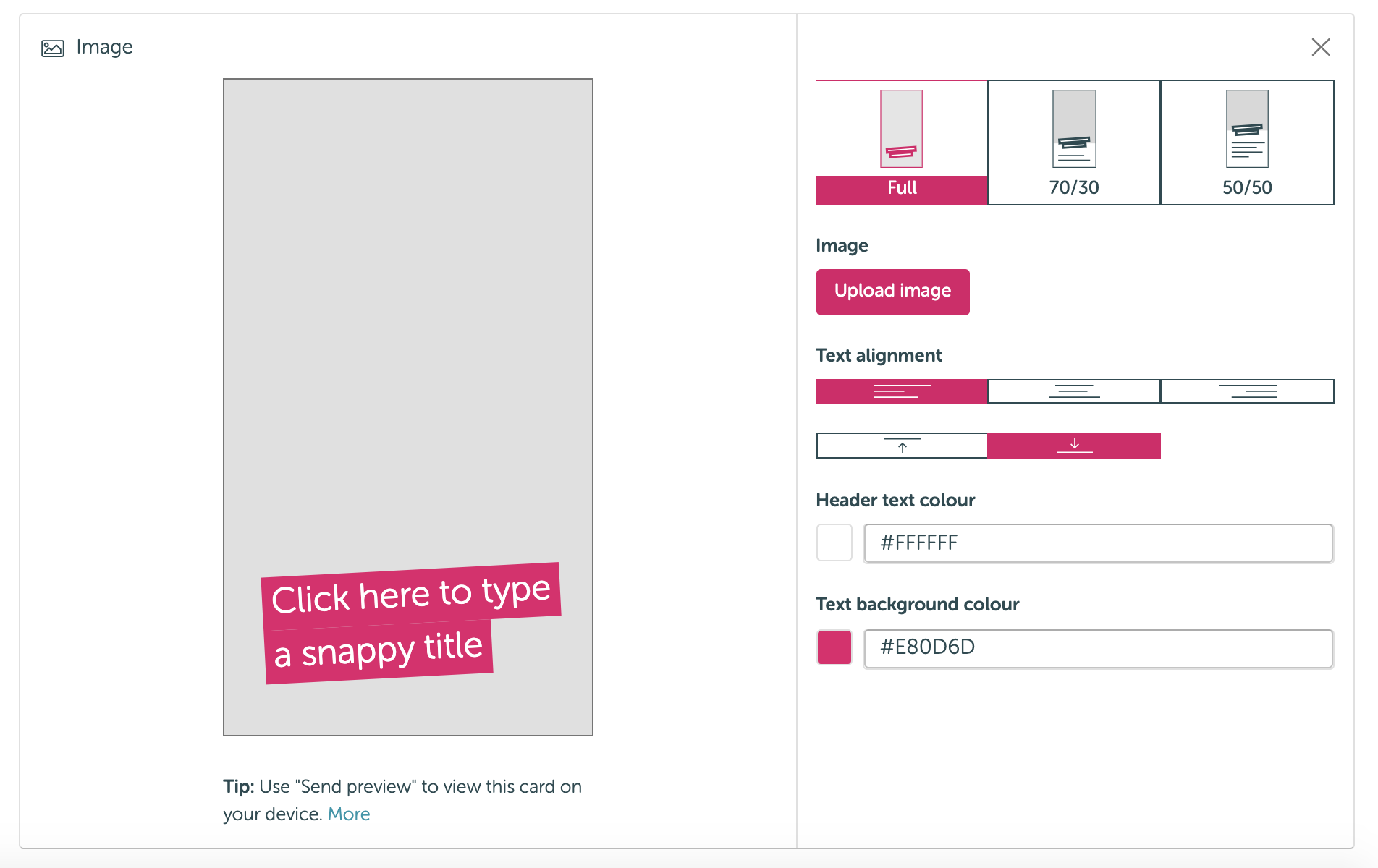 - You can add a 'title' by clicking on the 'Click here to type a snappy title' which will then be displayed on the broadcast in the same manner as above
- You can allocate your picture in different proportions; Full (shown below), 70/30 if you would like to specify a small amount of written information in that card (sub copy) or 50/50 if you need more space for your sub copy details.
- You can also edit the picture for better alignment. This will appear after you upload an image
- Change the colours of your title and its background can also be done by highlighting them in 'Header text colour' and 'Text background colour'.
You will also see after you have filled out this information you will be given the option to link other cards together. You can take a look at how this works on Stack Cards.
How the Image is displayed once opened in the App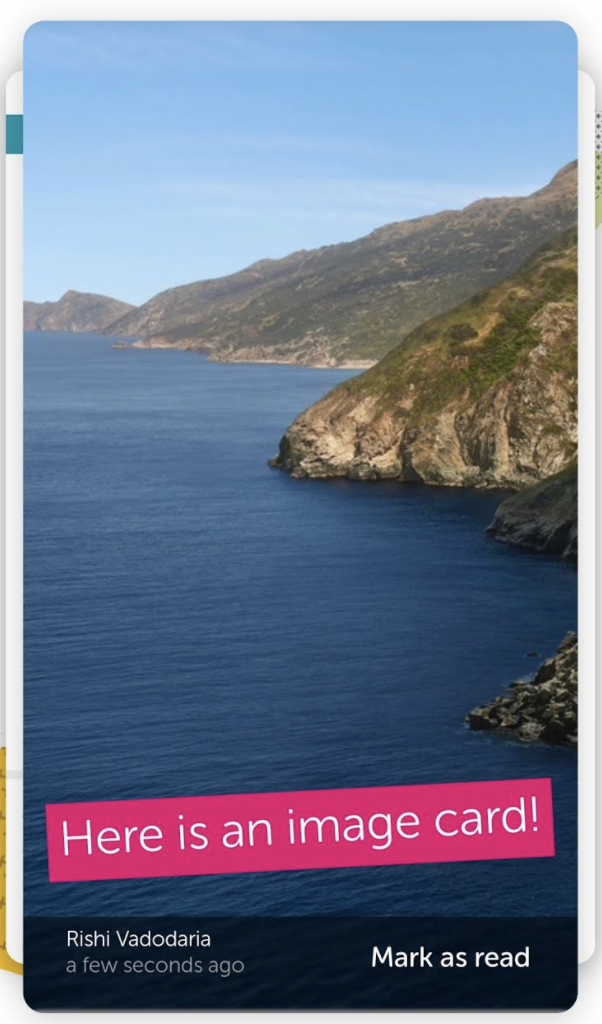 To make the most of the image card, have a look at our best practices guide