To view broadcast reports, click Broadcasts in the lefthand navigation bar.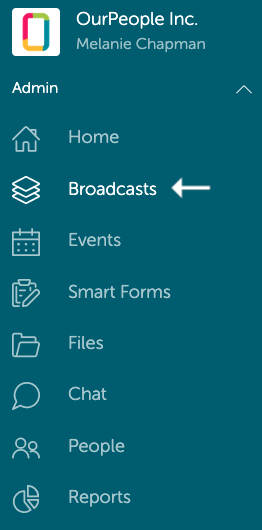 This page will give you an overview of all broadcasts sent. In order to get specific reporting details for a particular broadcast, click the blue broadcast title.

Once you click on the broadcast, you will find the reporting details which will look like this: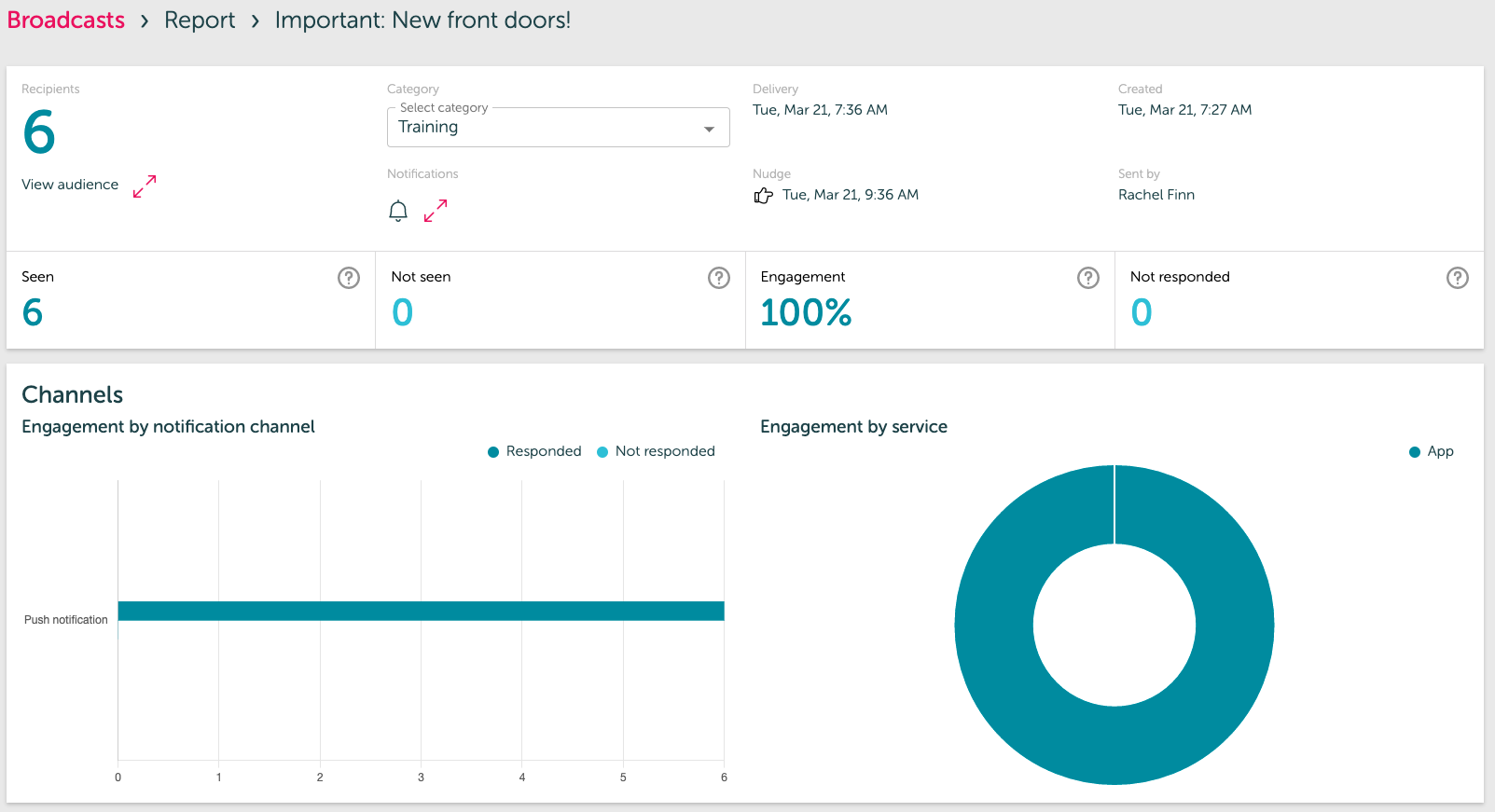 Recurring Broadcast Reports
Some broadcasts may have been sent on a recurring basis. In this case, you will see the "recurring" tab next to the title.

The report will look slightly different for recurring broadcasts. You can see the report for each date that the broadcast has been sent using the dropdown menu that says "Show Delivery".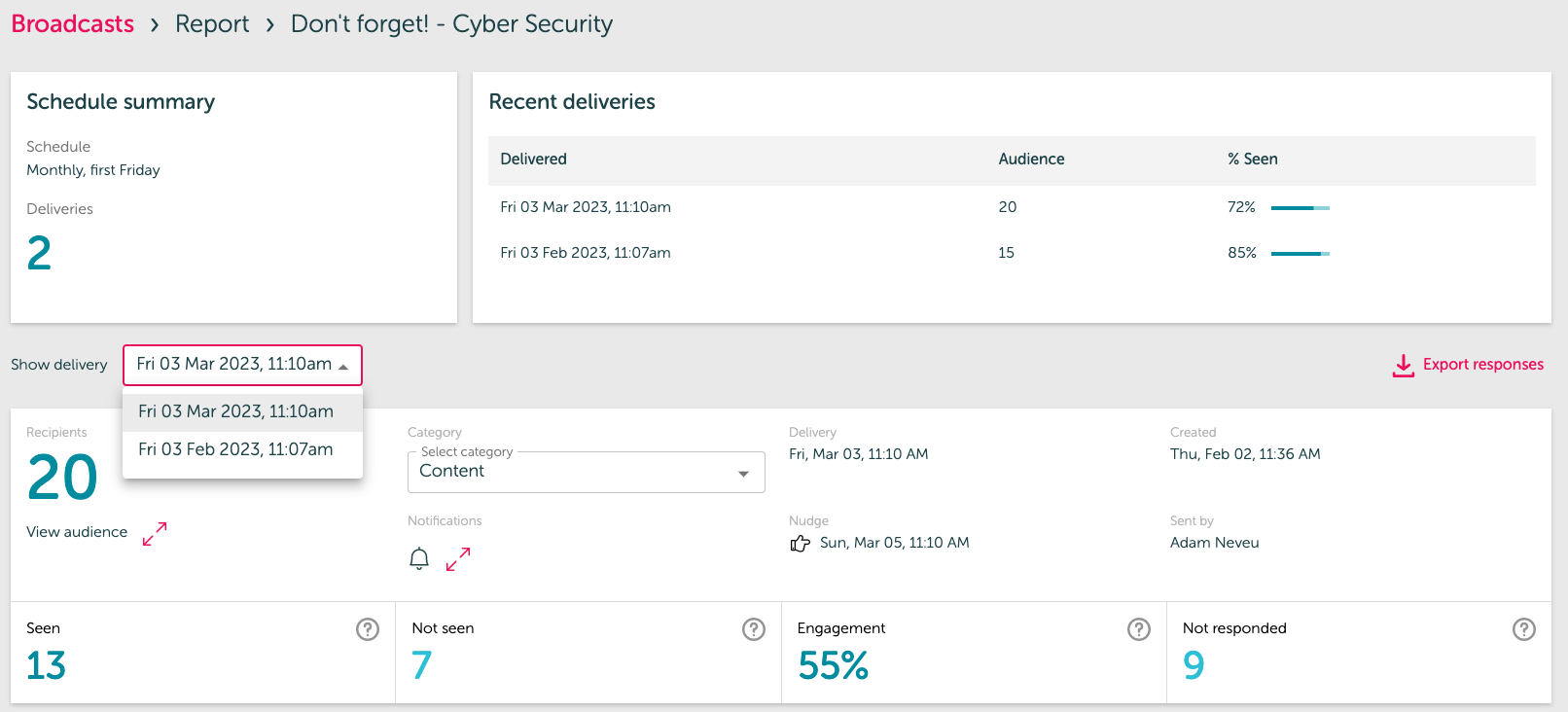 Content Summary
If you scroll further down this page, you'll see the broadcast content summary. The engagement rate is broken down for each card in this stack.

Below the content summary, you will see the content previews and card types. In this view, you can see who has and has not read this content. In this example, this was a stack of 3 cards— Image, Text, and Sign.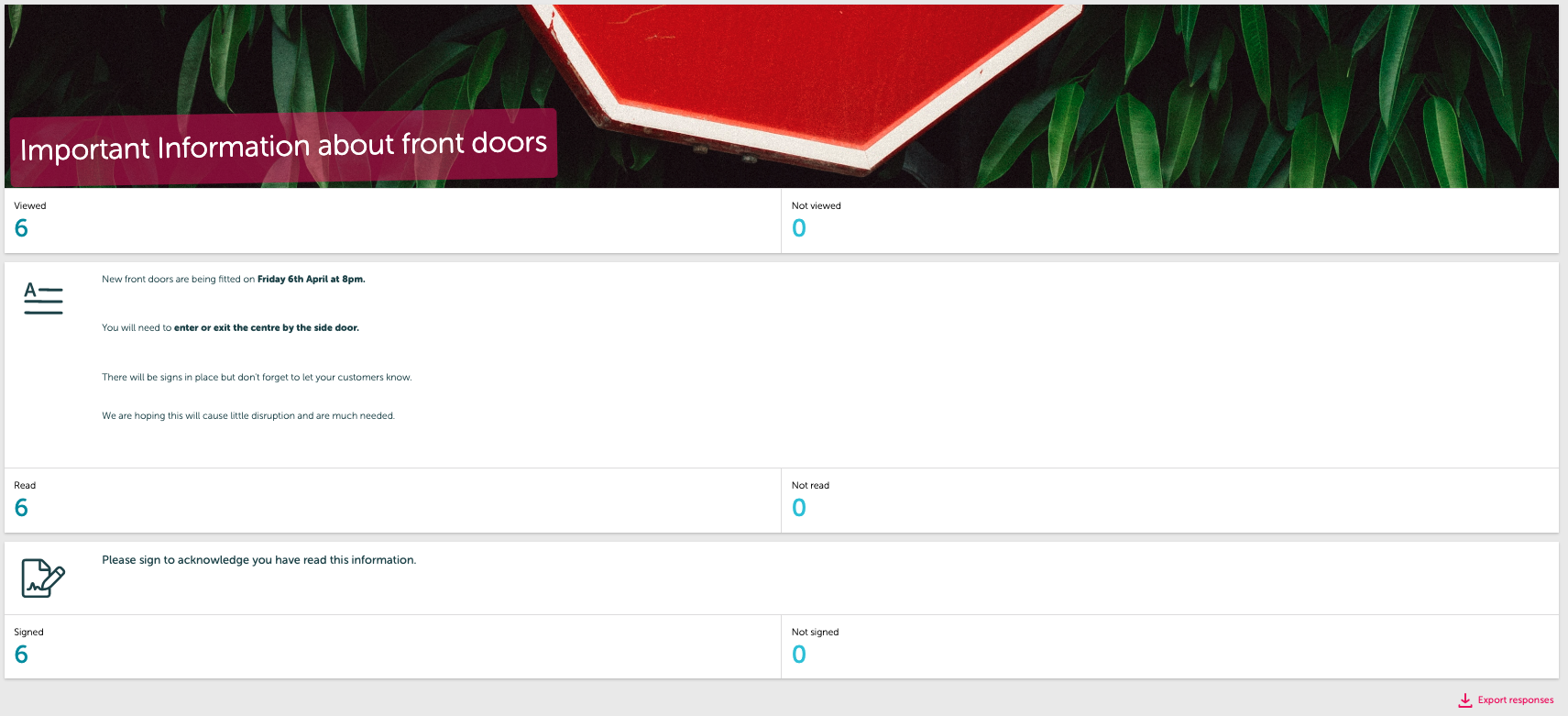 Lastly, in the bottom right, there is an option to export this data which will automatically download the report into a CSV file.