Smart Forms are a great way for Team Members to submit information to management from the OurPeople App. Unlike Broadcasts, Smart Forms remain available to submit at any time and are used for a range of purposes.
Need a refresh on Broadcasts? Please read the Broadcast Overview documentation.
Computer Console:

Smart Forms Dashboard:

The Dashboard for Smart Forms consists of:
Manage Catagories
View Templates
Create Form
Published
Unpublished
Drafts
Menu Setting: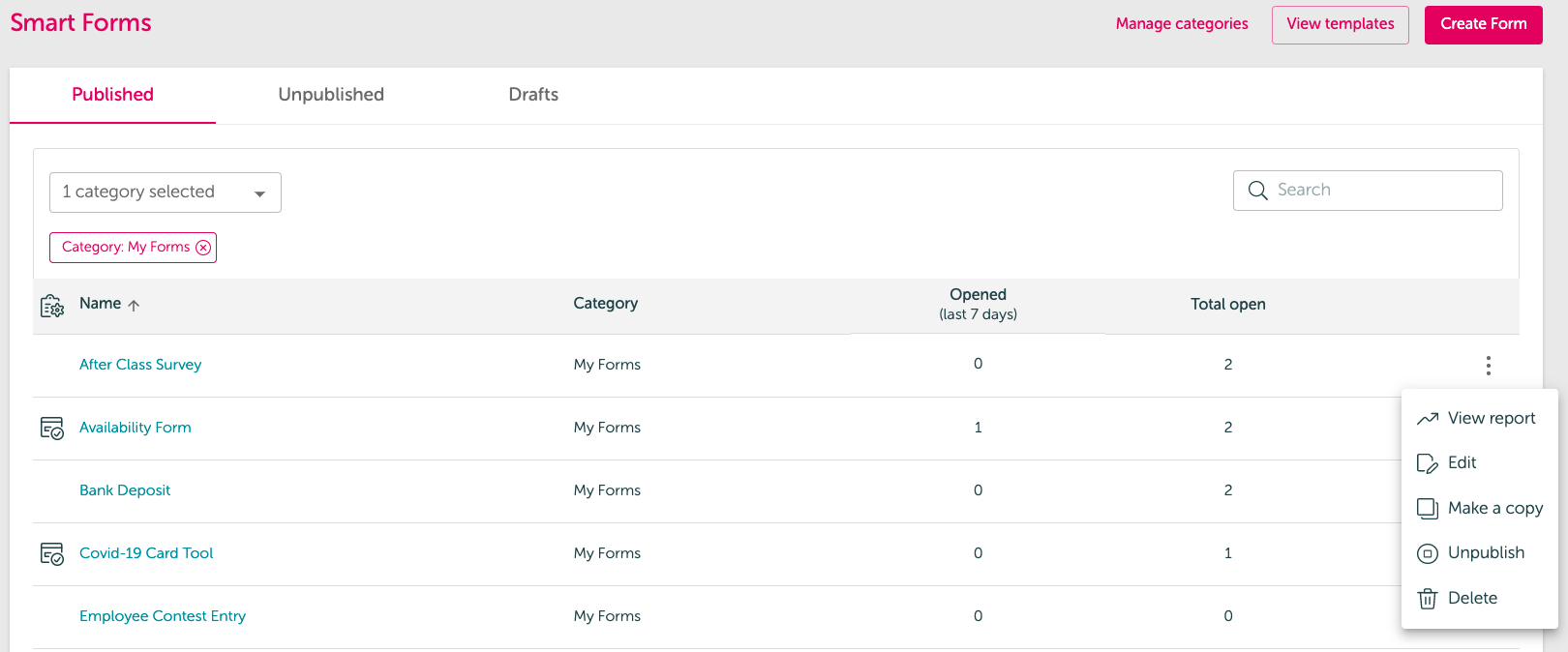 Each Smart Form gives you the ability to:
View Report
Edit
Make a copy
Unpublish
Delete
To access Smart Forms via the OurPeople app, team members tap the top right-hand menu icon and then tap Smart Forms. This will provide the team member with a list of all the Smart Forms that are available to them.
How it looks on the app: