App Users are able to view files and useful documents via the OurPeople app. The "Files" tab of the OurPeople Console allows Global Admin and Team Admin the ability to add and organize a variety of Files and control who can view each file or folder using Tags for permissions.
To set permissions for a file or folder:
STEP 1: From the navigation menu, select Files.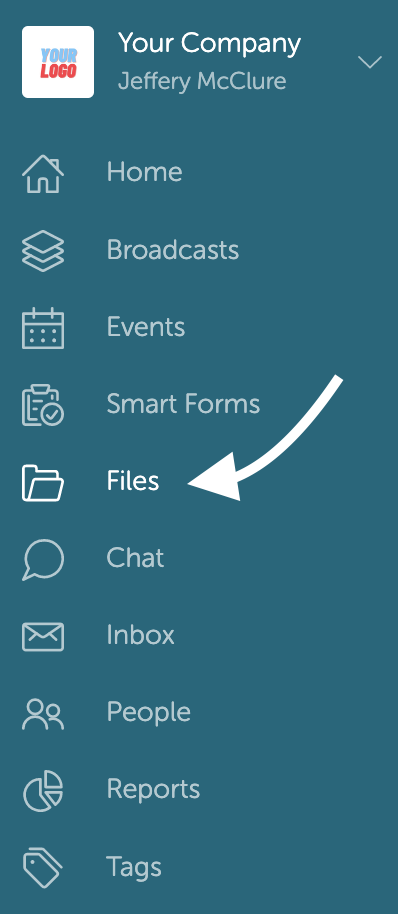 The Files screen will show all files that have been uploaded by the Team Admin or Global Admin.
STEP 2: Locate the File or Folder of which the permissions should be edited.

STEP 3: Click the File or Folder ONCE. The individual file menu will appear at the top of the screen.
STEP 4: Click "Permissions".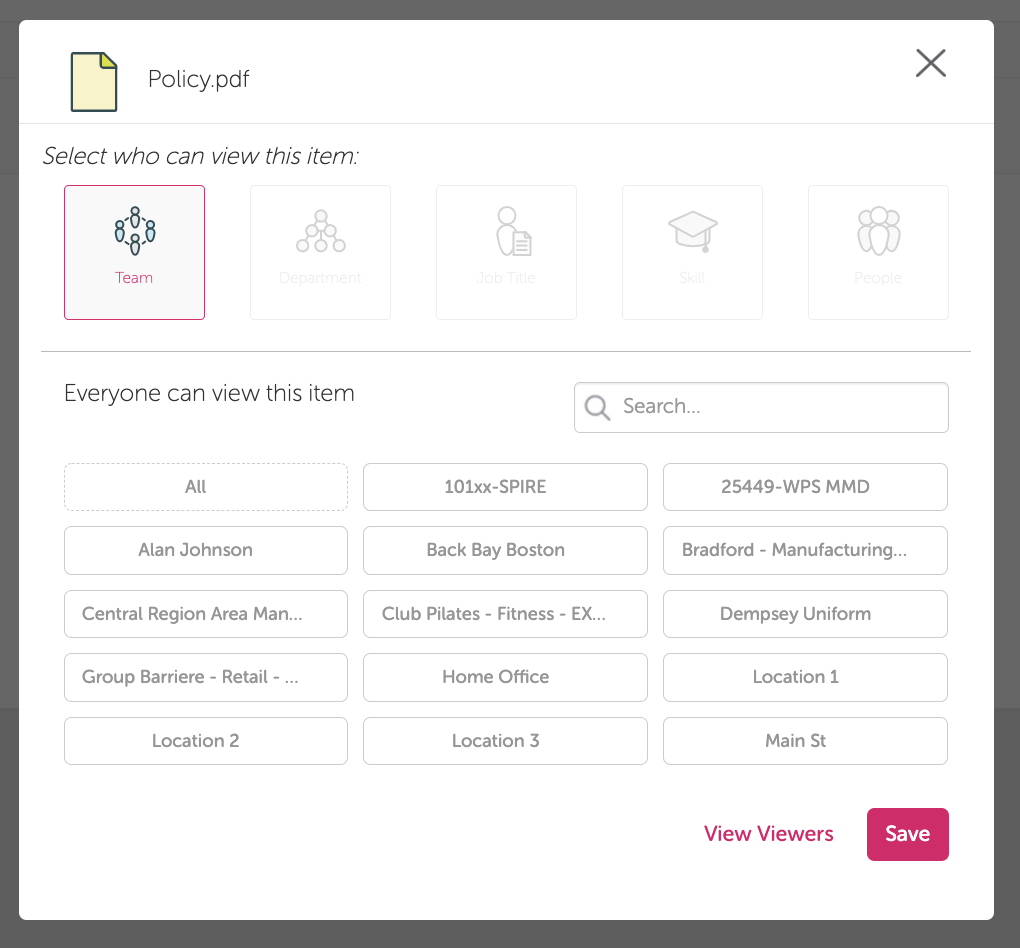 The Permissions screen will appear. This screen works in the same way as sending a broadcast, in that the Admin must decide which Team Members have access to the file or folder using Tags.
Under "Select who can view this item:" are a number of different Tag types.
Only Global Admin and Team Admin with access to more than one Team will be able to see the "Team" option above.
Team - allows the Admin to select entire Teams to be able to access the file.
Department - will provide access to an entire Department.
Job Title - allows restriction via Job Titles.
Skills - restricts file by Skill.
STEP 5: If the Team Admin is provided with the option, they must select a Team or Teams before selecting relevant Department/Job Titles/Skills or People.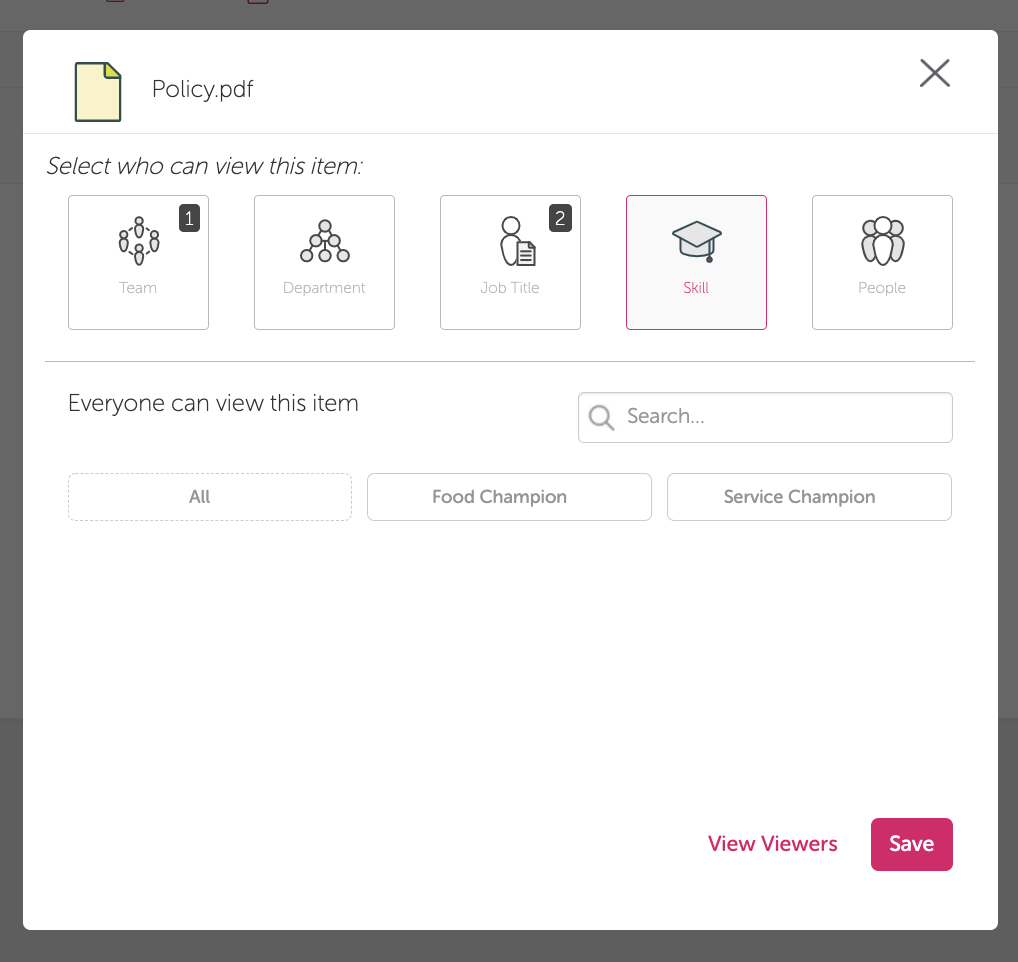 STEP 6: Select Tags as required. Each Tag group selected, provide a count of how many Tags have been selected. Example: in the above image, one Team has been selected, with two job titles.
STEP 7: To see a list of exactly which staff are included in the file permission, click the "View Viewers" button.
STEP 8: Once complete, click Save and your permissions will be saved.