App Users are able to view files and useful documents via the OurPeople mobile app. The "Files" tab of the OurPeople Web App allows Global Admin and Team Admin the ability to add and organize a variety of Files and control who can view each file or folder using Tags for permissions.
To set permissions for a file or folder:
STEP 1: From the navigation menu, select Files.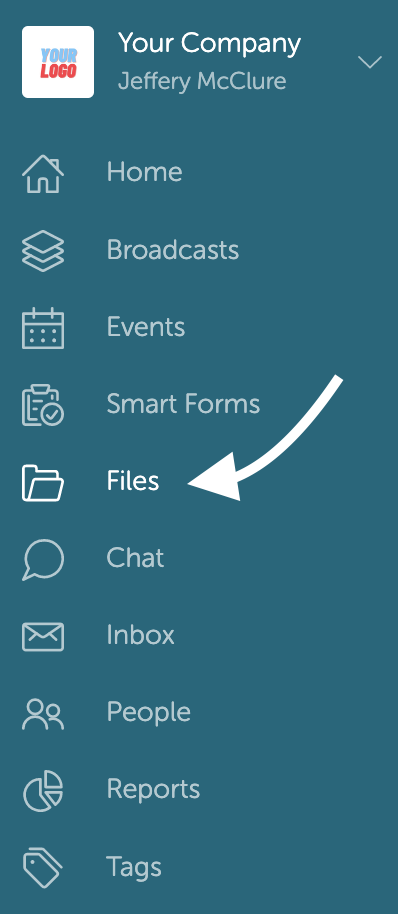 The Files screen will show all files that have been uploaded by the Team Admin or Global Admin.
STEP 2: Locate the File or Folder in which the permissions should be edited.

STEP 3: Hover over the file that the permissions need to be changed.
STEP 4: Click the lock icon.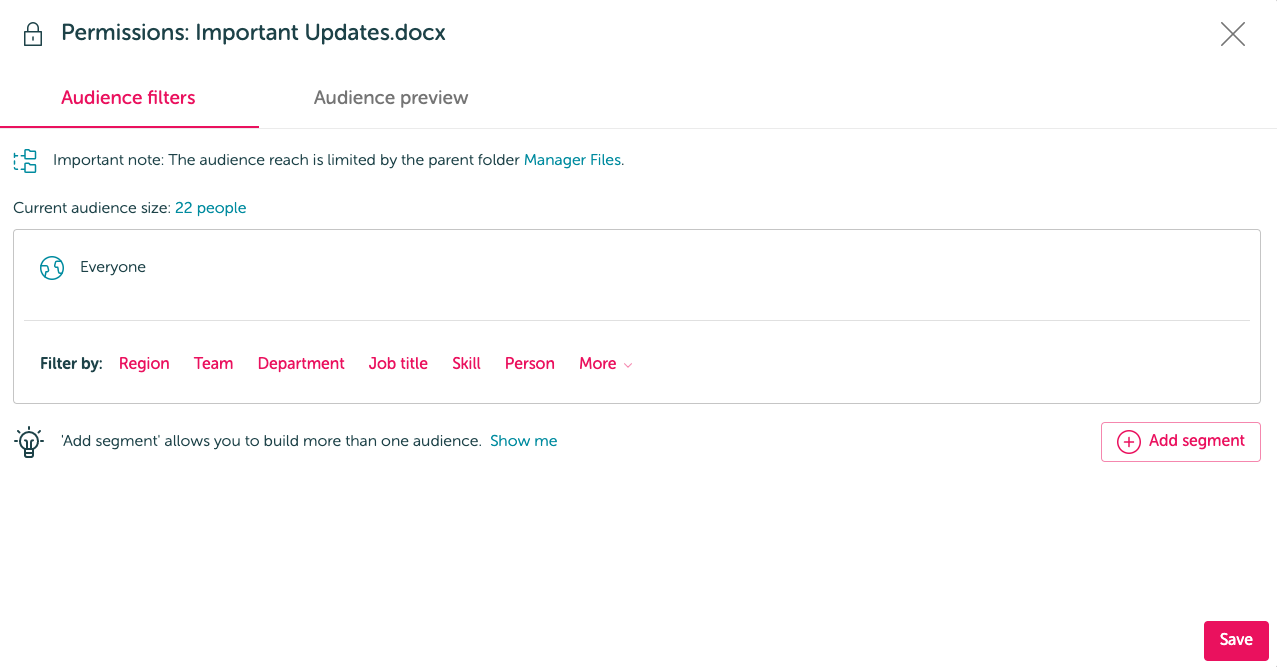 The Audience Filters page will appear. This screen works in the same way as sending a broadcast, in that the Admin must decide which Team Members have access to the file or folder using Tags. To learn more about Audience Filters, click HERE.
STEP 5: Once complete, click Save and your permissions will be saved.