Both files and folders can be deleted using the OurPeople Web App. Caution should be taken when deleting a folder to make sure important content is not lost.
To delete a file or folder:
STEP 1: From the navigation menu, select Files.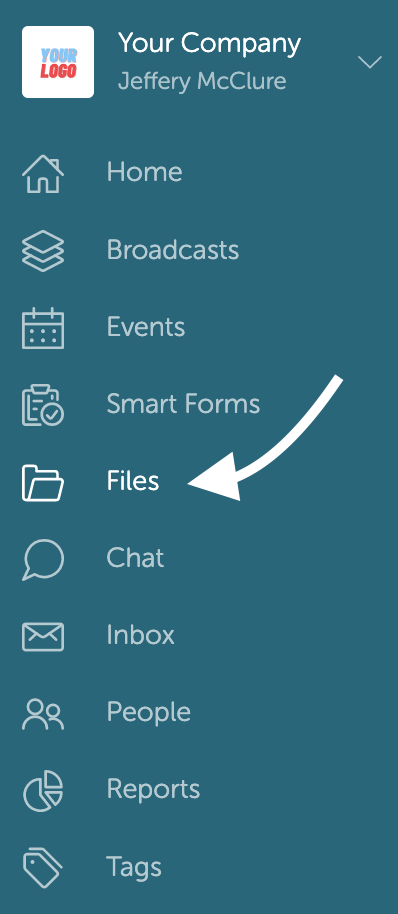 In order to delete a folder, all files within the folder must be deleted first.
STEP 2: Locate the File or Folder that should be deleted.

STEP 3: Click on the three dots to the right of the file. A drop-down menu will appear with additional options.
STEP 4: Click "Delete".
CAREFUL! Once a file or folder is deleted, it cannot be recovered.
STEP 5: A popup box will appear to request the user confirms they wish to permanently delete the file or folder. Clicking "Delete" will delete the file.