Admins are able to download a file to their computer directly from the OurPeople Web App.
To download a file:
STEP 1: From the navigation menu, select Files.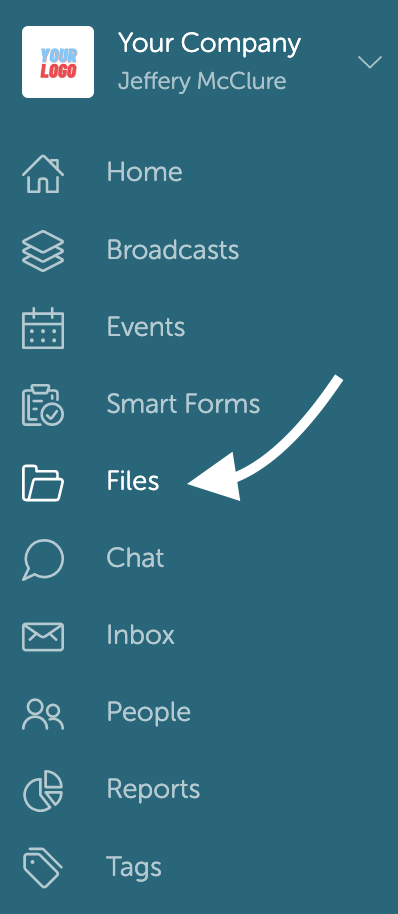 The Files screen will show all files that have been uploaded by the Team Admin or Global Admin.
STEP 2: Hover over the file to Download.

STEP 3: Click the three dots to have an additional drop-down menu appear which will give access to download the file.
STEP 4: Click "Download". The file will be downloaded.
Only individual files can be downloaded, Folders cannot.