Available with any of the following subscriptions, except where noted:
OurPeople Reach
OurPeople Communicate
OurPeople Operate
Global Admins are the only users able to access the General Settings under Settings. General Settings will allow you to change Invitations, Branding, Notifications, and App Navigation.
To change your Apps Menu:
STEP 1:From the navigation menu, select settings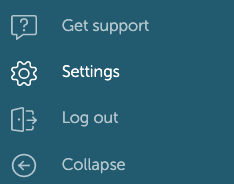 STEP 2:From the navigation menu, select settings

Settings
Here you'll see the different options you can select for example Timezone, or change your Logo.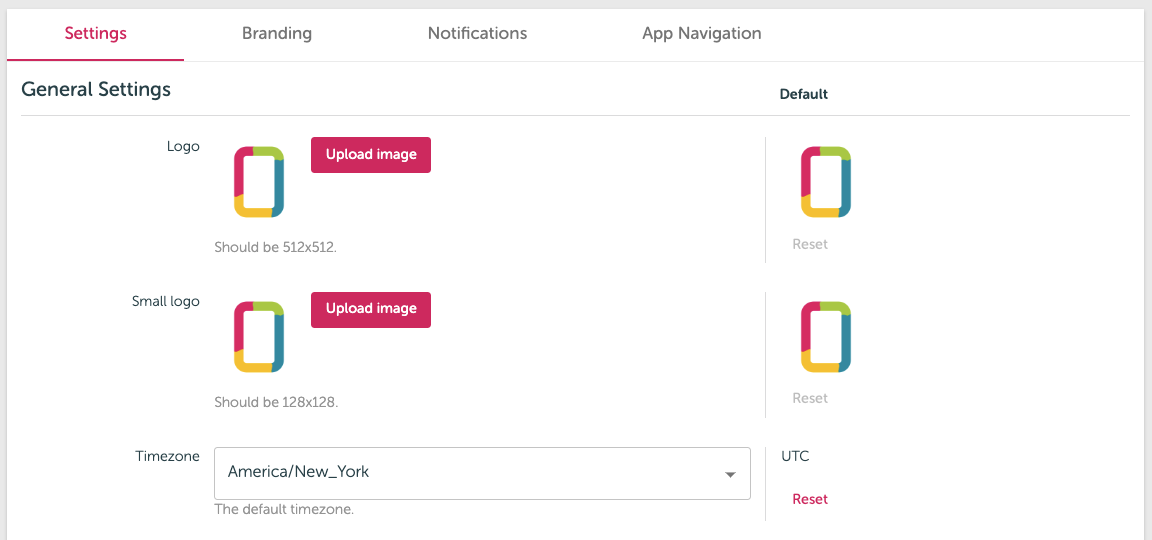 Invitations
Scrolling down from the initial settings page you will also see invitations. This is where you can customize your 'Welcome' messages, whether its SMS, E-mail, or your customer homepage on the OurPeople App.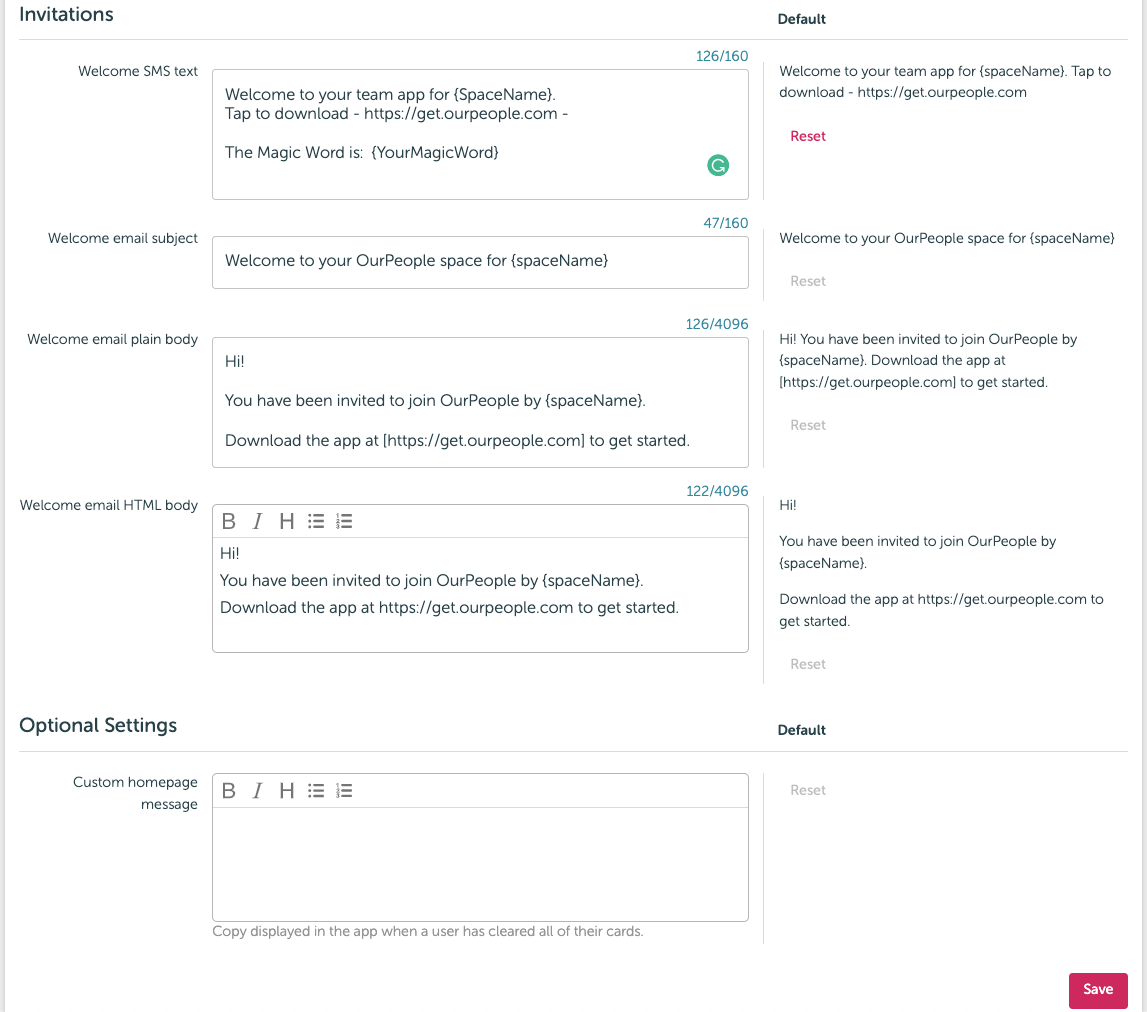 Branding
The Branding section of settings allows you to upload a Logo and adjust the color of your Broadcasts Stack Cover. When you create a Broadcast with more than one card you will see this Stack Cover.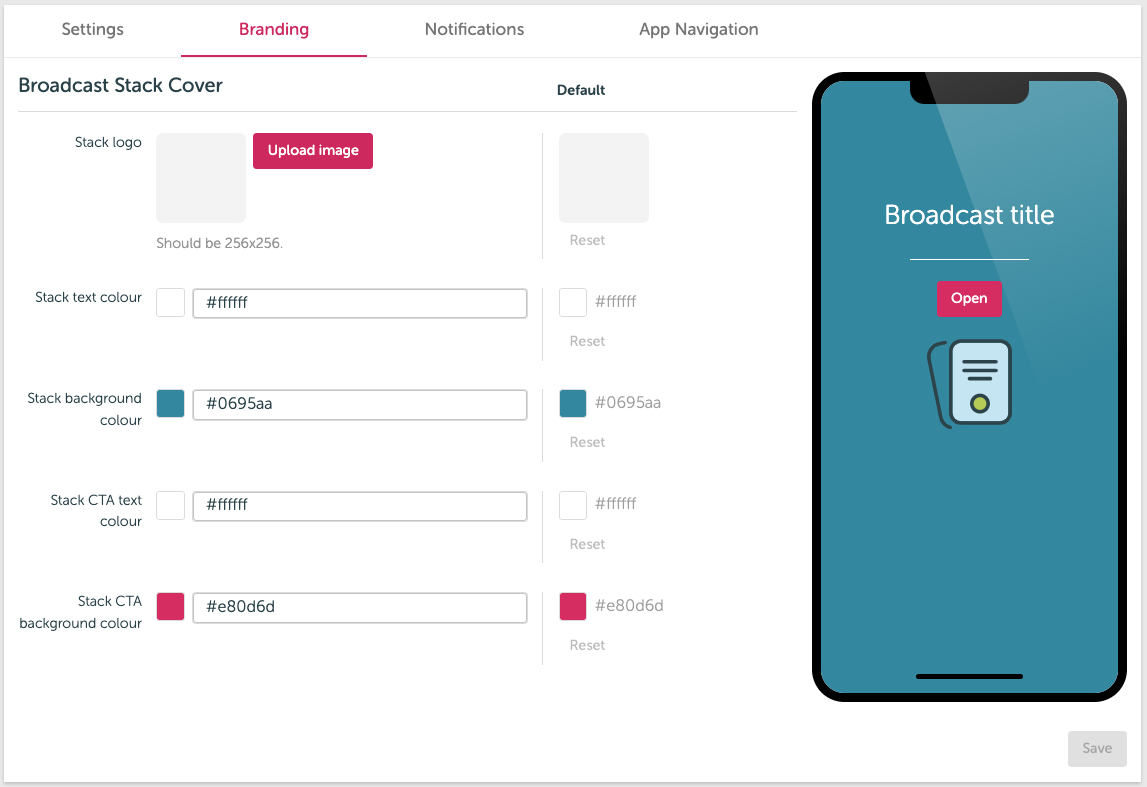 Notifications
The Notifications Menu allows you to edit your 'Nudge' Notifications so they automatically generate the Nudge delivery settings you most commonly use.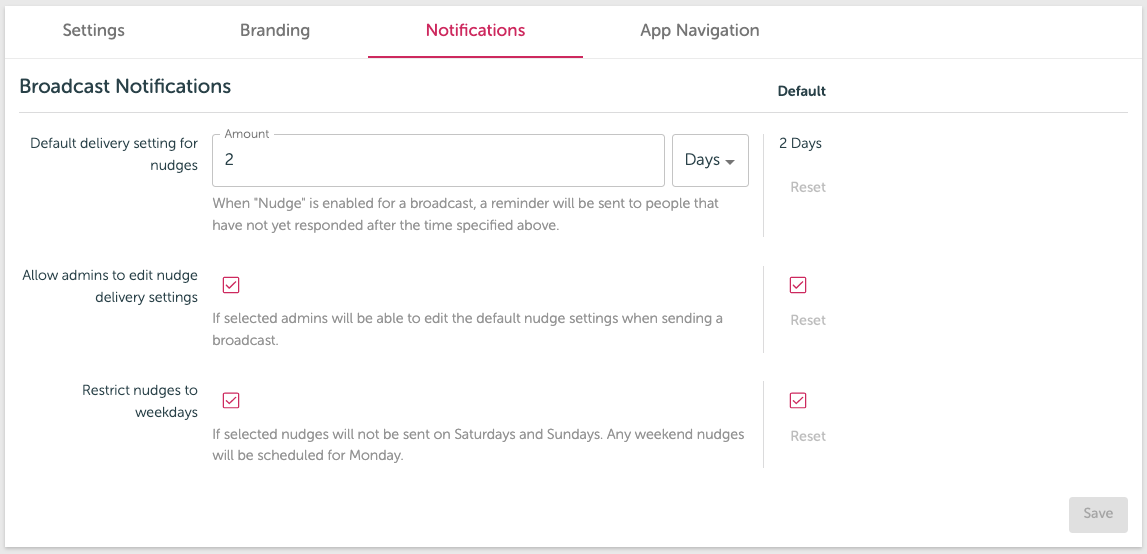 Reach Everyone
The Notifications Menu also allows you to edit your Reach Everyone Notifications so the system will automatically generate the Reach Everyone settings you most commonly use.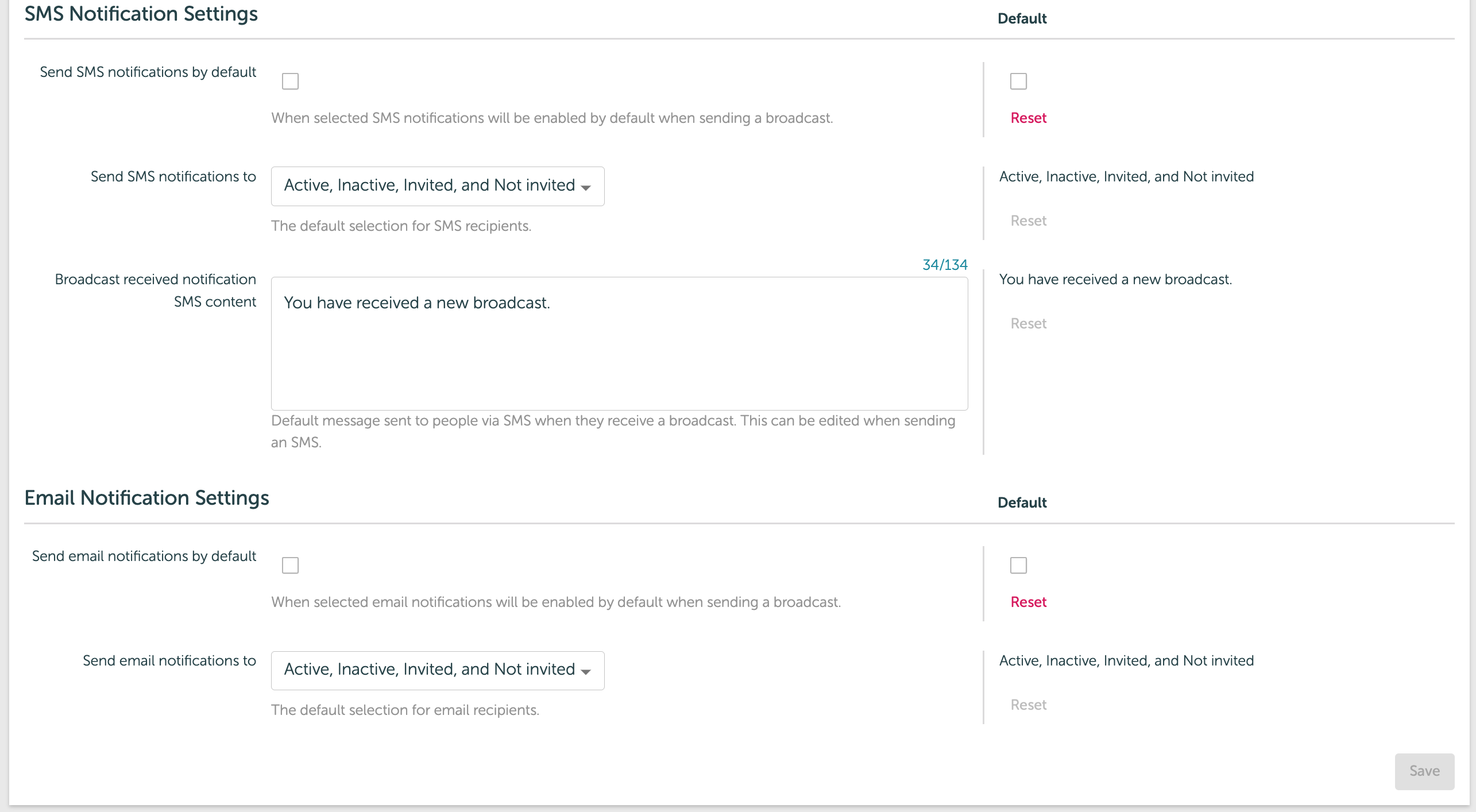 App Navigation
App Navigation allows you to move your Icons on the home screen of the App. This is meant for you to customize to what your team uses the most.
Do not change these settings often since it will affect how your Team views the app. Moving the Navigation tools around too often will confuse team members and cause disengagement.