This article will explain best practices for sending image cards via the mobile app and the web app.
Who can use this feature?
Global Admin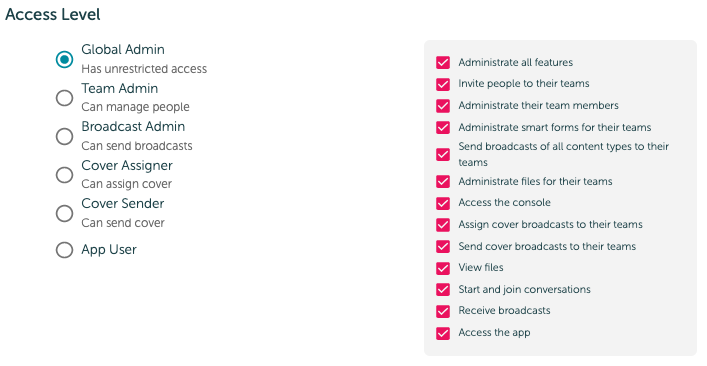 Team Admin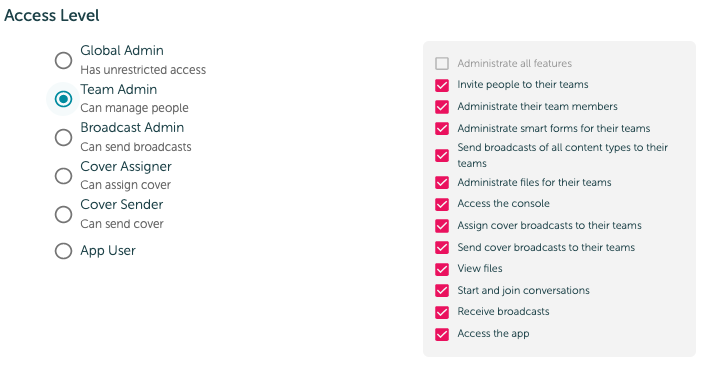 Broadcast Admin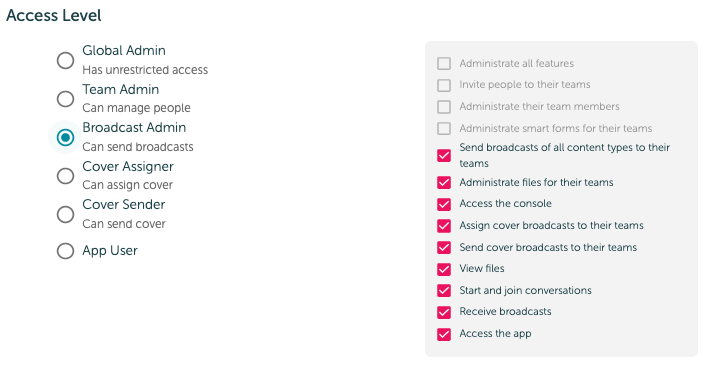 Web App:
The image below is what you will see when opening an image card. To add an image to this card, click "Add image". This will allow you to either upload your own image or use an image pulled for our gallery of stock photos.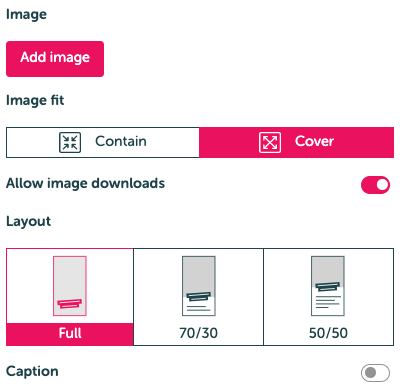 Image Editing
Select "Cover" to stretch the image horizontally to cover the entire screen. "Contain" will show the entire photo, but may not cover the entire screen. The options Full, 70/30, and 50/50 will adjust how much of the screen the image will fill vertically.
Play around with these settings to adjust your photo to fit the phone screen. When creating an image card from the web app, it is important to remember that this image will be viewed by your team from a mobile device, so be sure to use images that are portrait-oriented. Landscape-oriented images do not translate well onto a mobile screen. To the left will be a live preview of how it will show up for reference.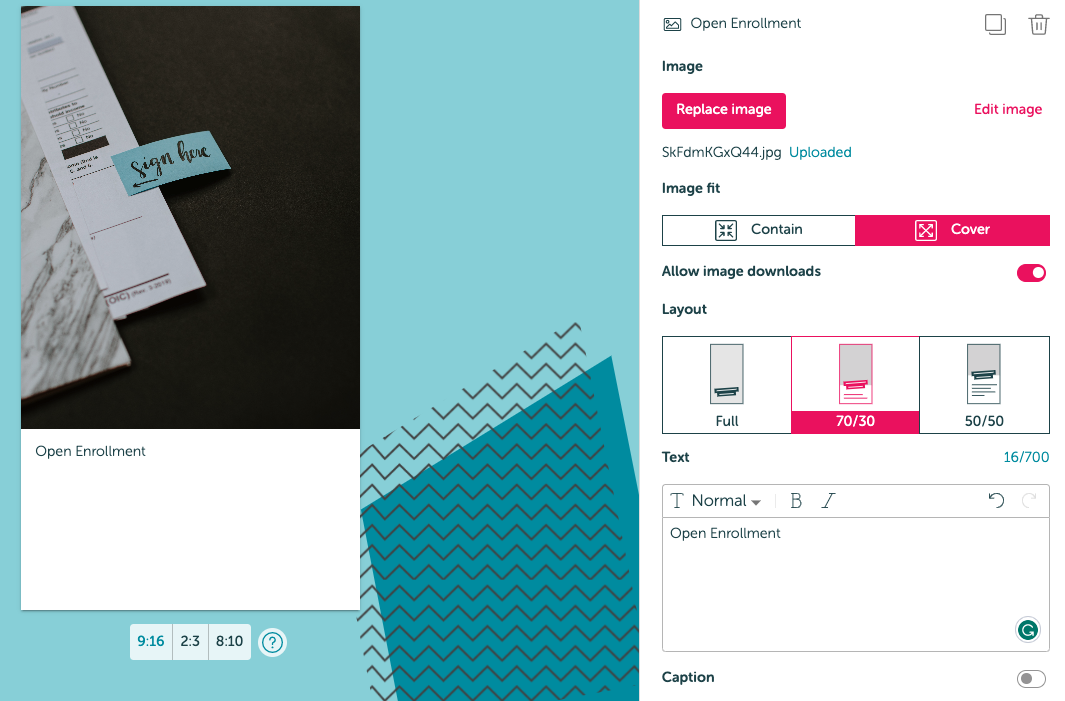 By selecting "Full" you will not have the option to add text below the image as the image will fit the entire screen. 70/30 and 50/50 will give you the ability to add additional text, however. There is a 700-character limit in the text field.
Captions
In the bottom right corner, you can toggle on the option to add a Caption. Captions create a more eye-catching image card.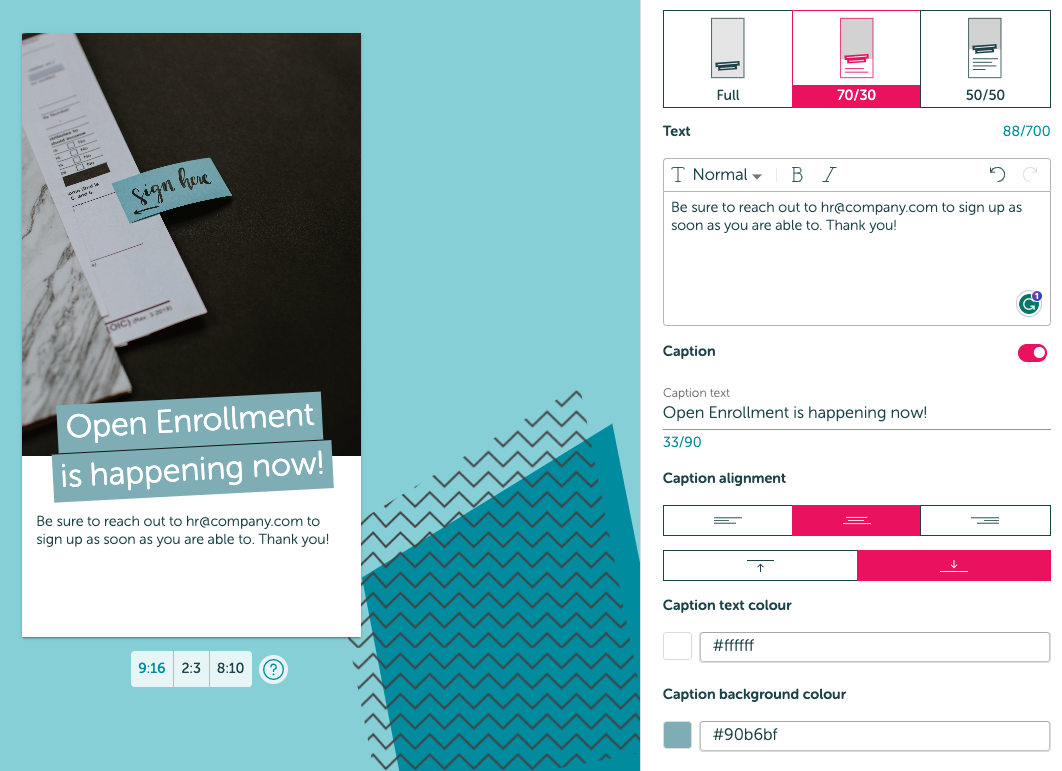 You can adjust the alignment of the caption as well as the color of the text and background. This is an opportunity to get creative with your messaging to keep your team engaged with the content. Keep in mind, the character limit for a caption is only 90 characters— keep it short! Add additional text below to add more information.
MOBILE APP:
From the mobile app, to send a photo you can simply snap a photo with your camera or select from your camera roll. Images taken with a phone are ideal as they are already in the best size format.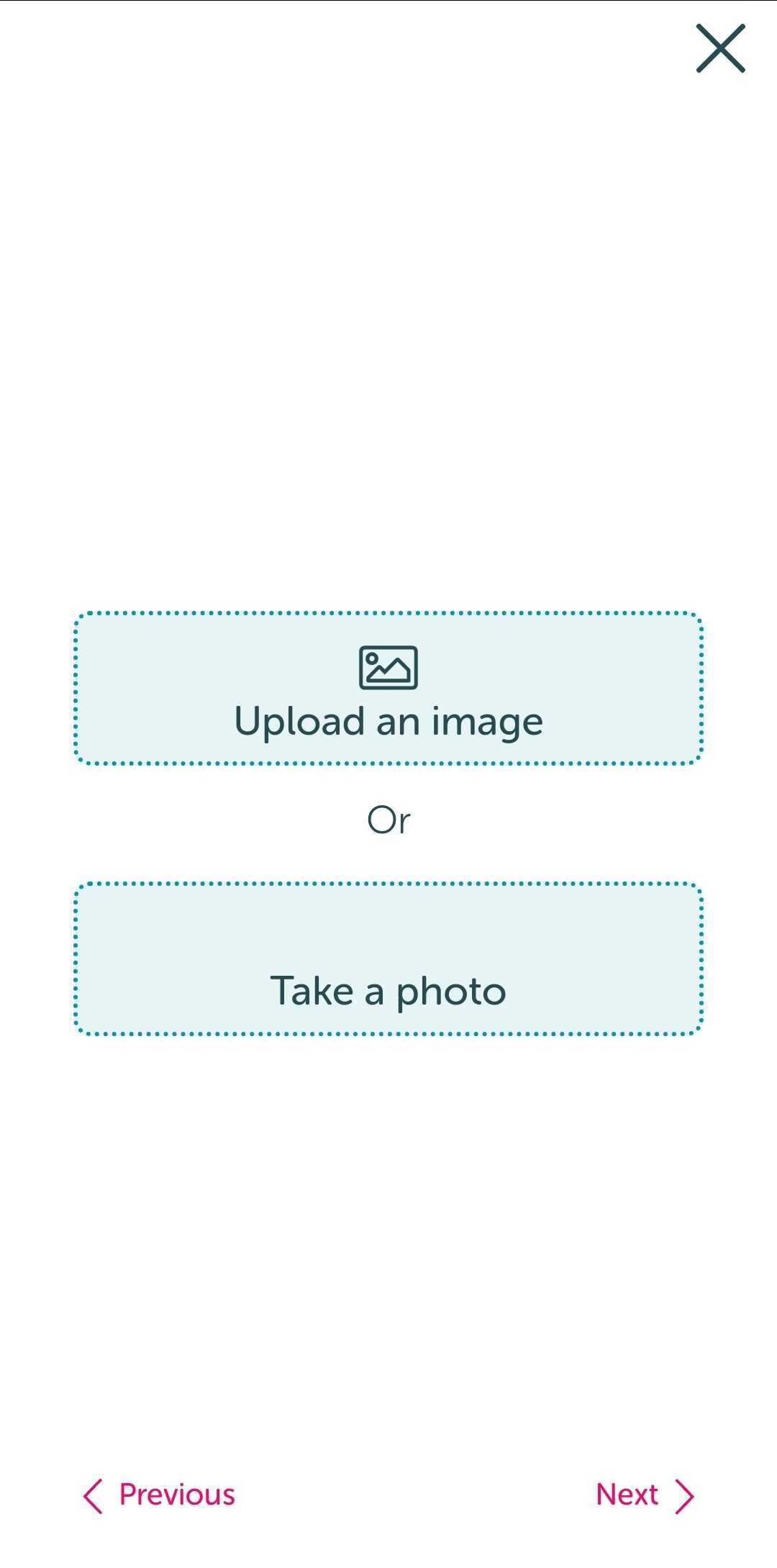 Please note, creating an image card from the app allows you to upload an image or take from directly from the app, but will not have access to our gallery of stock photos. The photos you upload will automatically fill the full screen, so the option for additional text will not be available besides adding a caption. We recommend using a text card in a stack alongside the image card to relay more information.