What users does this impact?
  Team Admin  
  Global Admin
This support announcement applies to any user who may log into the Web App.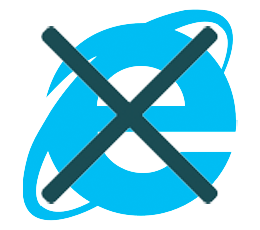 OurPeople is now ending support for all versions of Internet Explorer.
Why?
Internet Explorer, with the latest version being IE 11, is commonly unsupported for most web-based services. Microsoft discontinued support of this browser back on 1/12/2016.
In order to better support our users with the best possible experience, we must phase out the support for this outdated browsing experience.
What Should I do?
Users may still be able to view the Web App through this browser but it may no longer be stable. You also may be missing important updates and enhancements that are not loadable in outdated browsers.
To get the best experience, we recommend using one of the following browsers:
Questions?
If you would like to learn more about the discontinued support of this browser from Microsoft and view their alternatives please click here.
If you have a specific support question regarding this announcement, please click here to contact us.