Users can find that they work at multiple workplaces that use OurPeople. OurPeople allows you to add multiple locations to your App that will not require you to log in and out multiple times.
Step 1:
Tap the top-right menu button.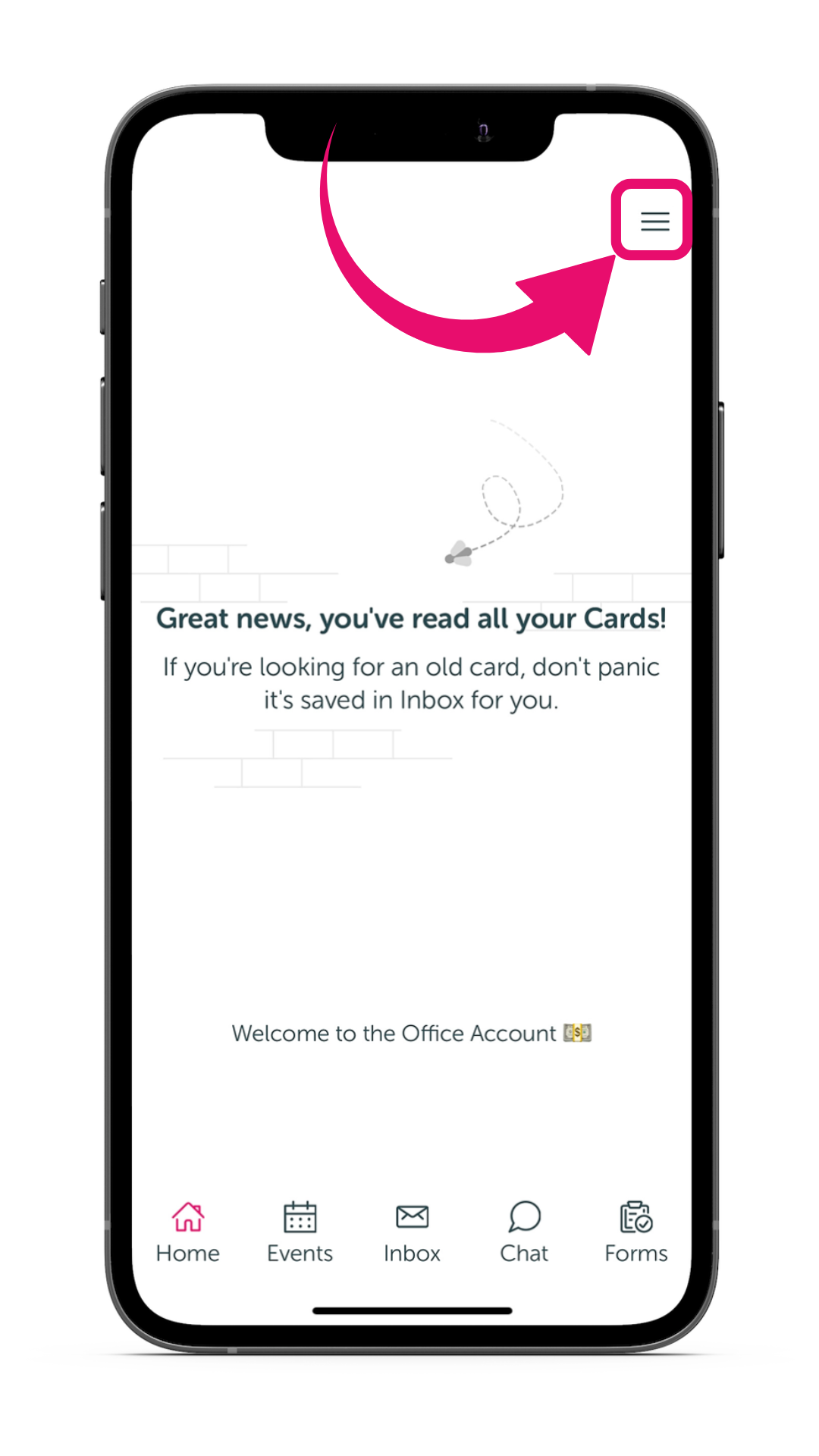 Step 2:
Tap the account switcher (your name/company at the top of the menu). Note: in this example, you are signed in to "OurPeople Inc.".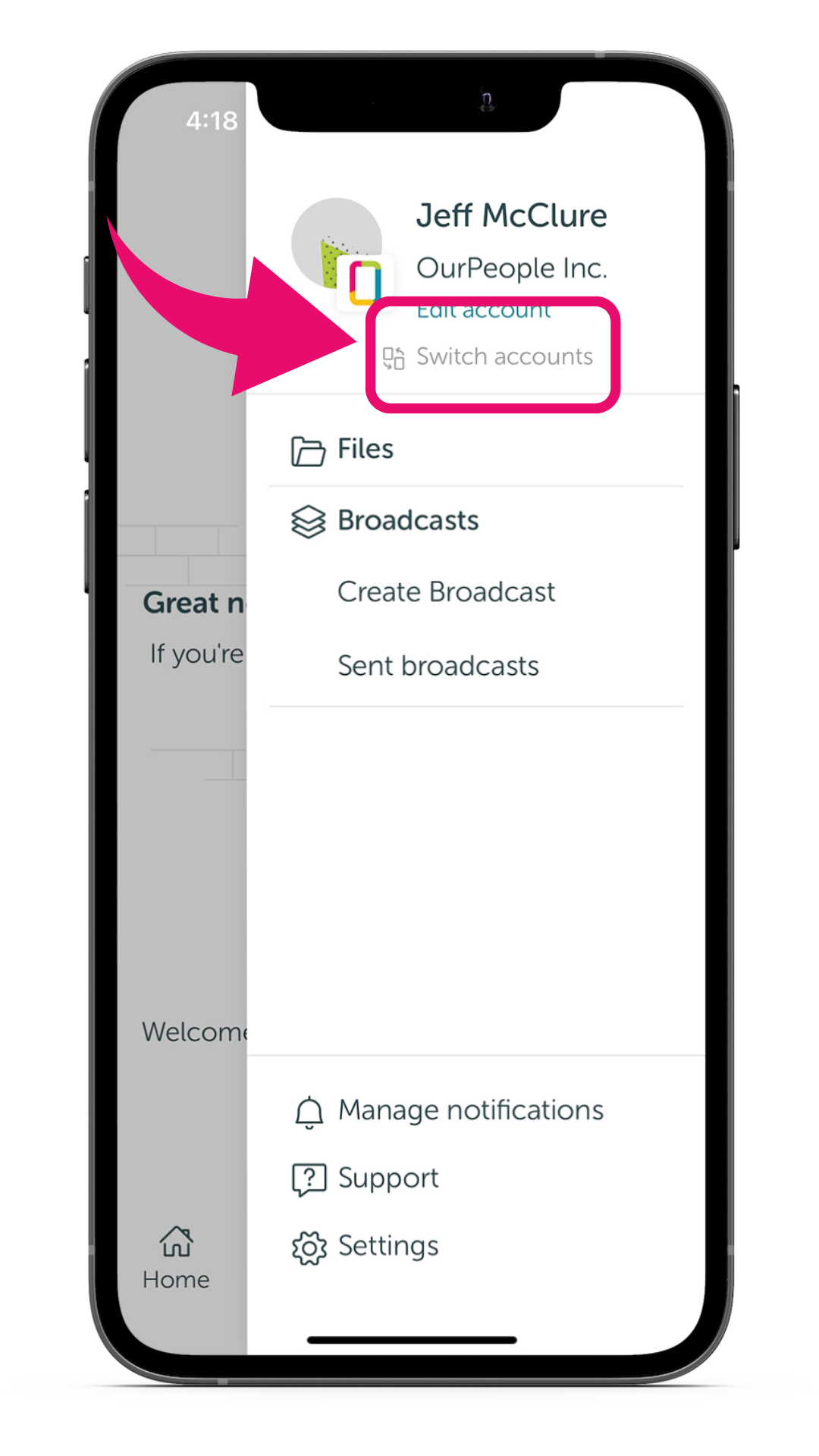 Step 3:
Tap "Add Account".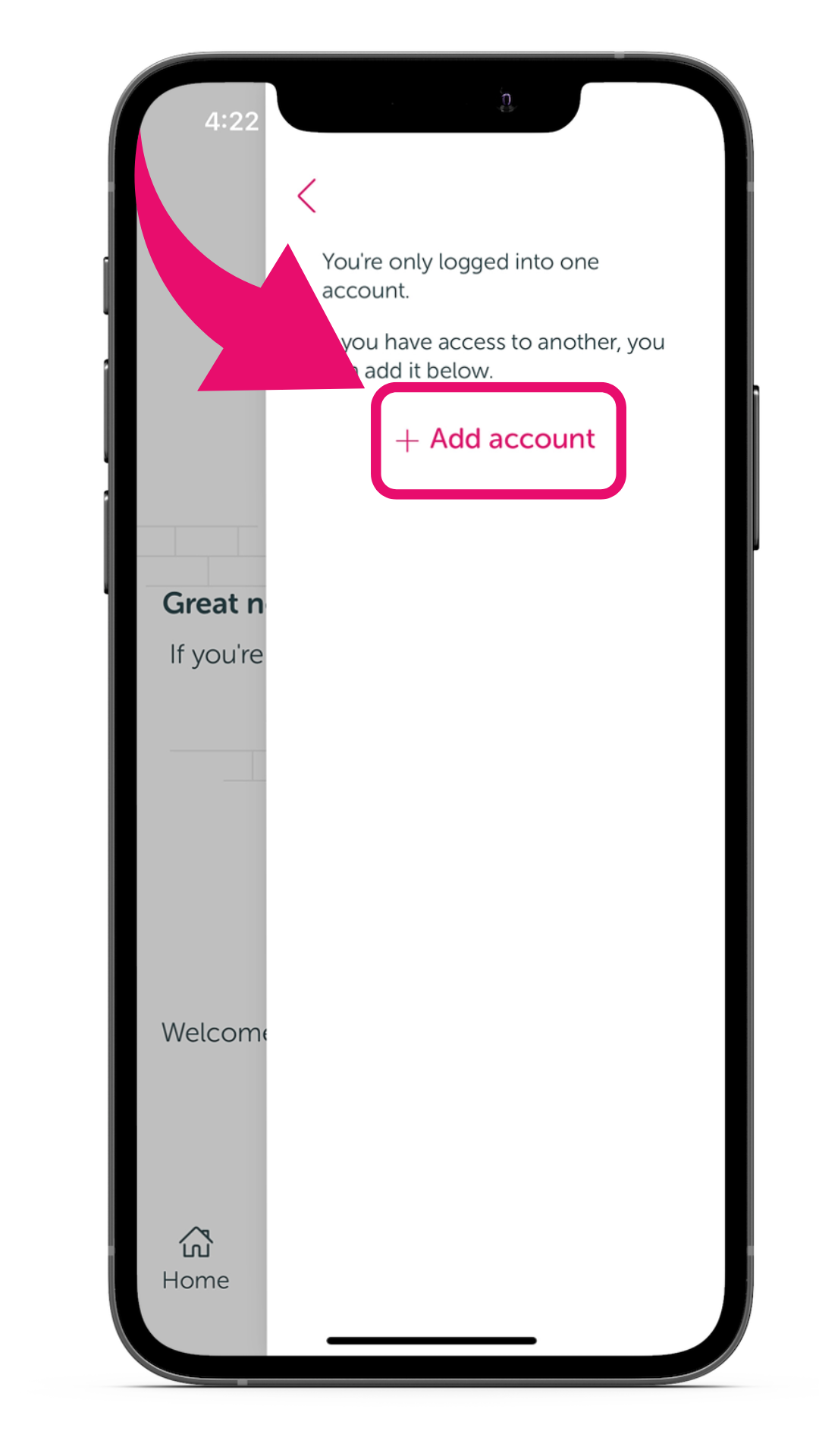 Step 4:
Sign into your other workplace. Follow the steps to sign in as if you were logging in for the first time but with the new place of work information.
Step 5:
Once you've signed in, you will now automatically be "switched" to the company you just signed into. To switch back, tap the account switcher. Here you will see the previous Workplace you belonged to.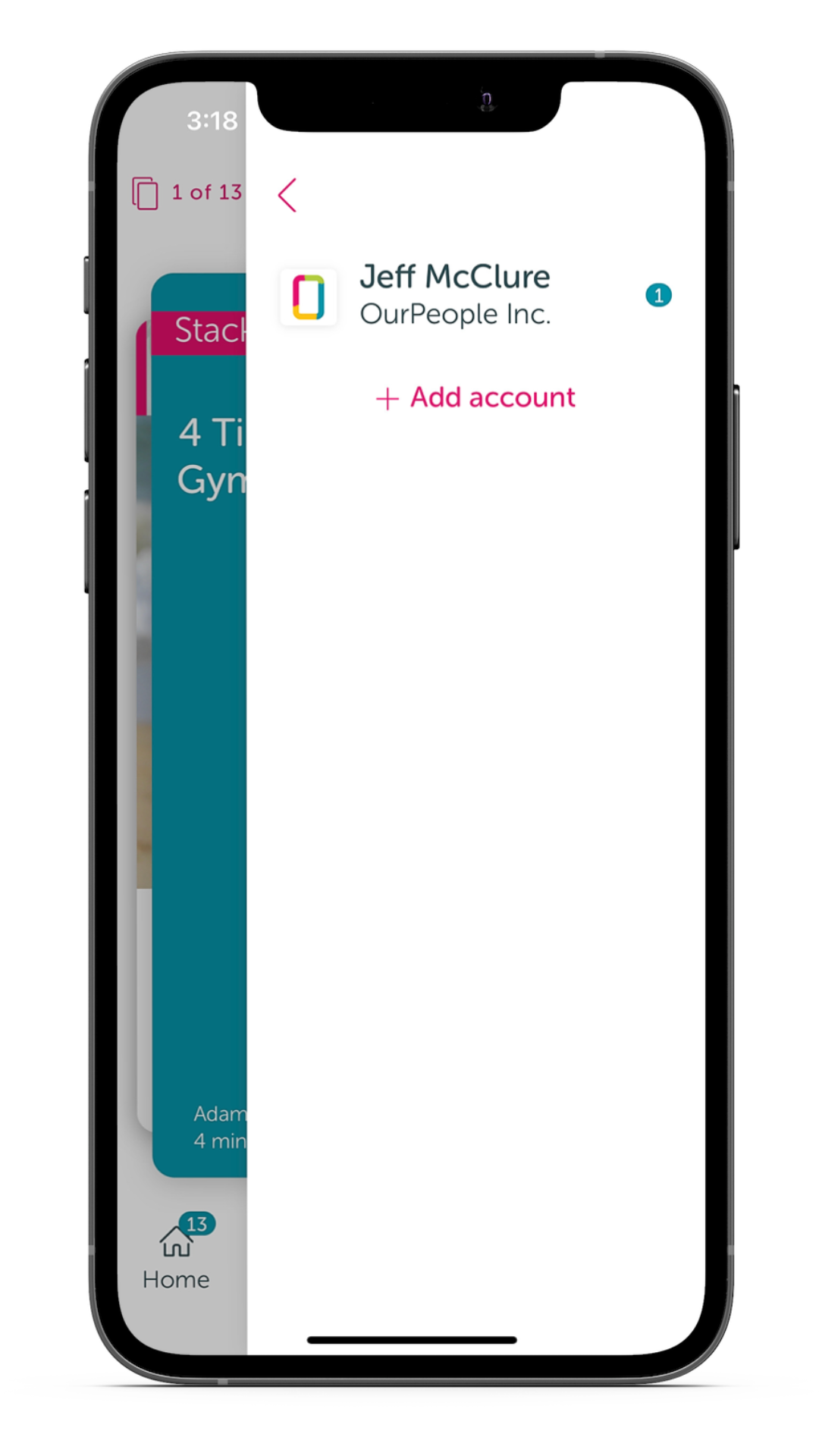 You will now receive Push Notifications from both companies and can switch between the two. If you had even more locations you can continue to add locations.