Broadcasts can be separated into categories. This will allow you to build a Broadcast and give it a category for easy searching ability.
Don't know what Broadcasts are? Please read the Broadcast Overview documentation.
In the Broadcast menu you can choose the Manage categories:

Step 1: Create a Category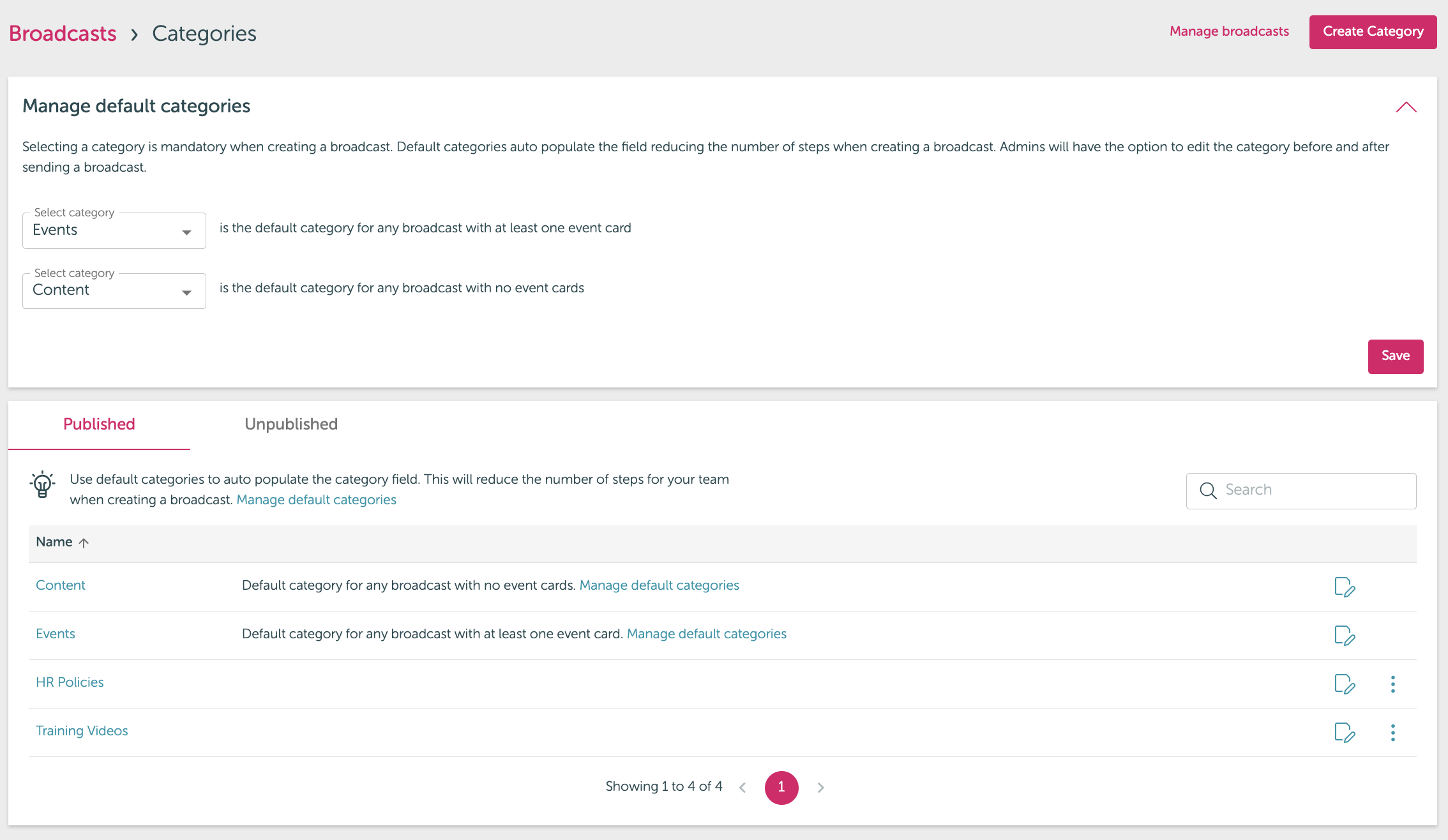 When creating a Broadcast you will have by default 2 categories Content and Events
Step 2: Name the new category

In the example below we created a new category called Training Videos

This will now allow you to easily access every Broadcast that was categorized as Training Videos

You can edit a previously made Broadcast and change the category to better organize your Broadcasts. You simply click on the title of the Broadcast and select the drop-down menu to change the category.