All interaction is reported to the web app, allowing Global Admin and Team Admin to see who has chosen to Attend or Decline the Event.
If more Team Members choose to attend than spaces will allow, a waitlist will be created. If another Team Member chooses to cancel attendance, then wait-listed Team Members will be notified of the open spot at the event.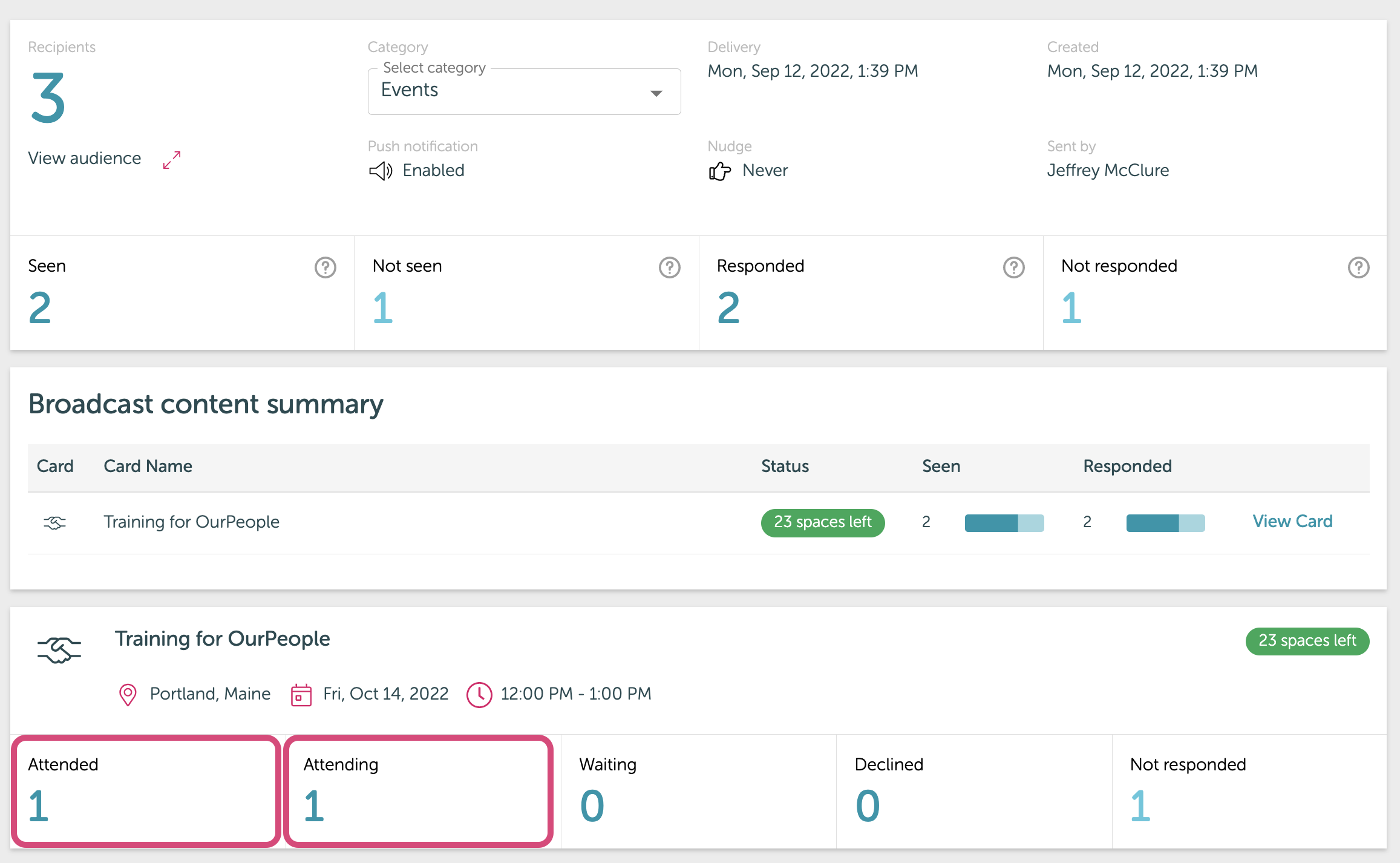 Click on the 'Attending' section to see who is attending the meeting from there you can mark them attended if they showed up or remove them from the attendance if they didn't show up.