We created resources for you to communicate to your team that OurPeople is their new form of communication! Please use these resources to spread the word and get people to download the app and get excited for what is to come.
Need Help with Ideas on how to use OurPeople?
Want communication and productivity Tips?
Click here to go to the OurPeople Resource Center.
Welcome Posters for Launch
Click Here to go to the downloadable files
Get Excited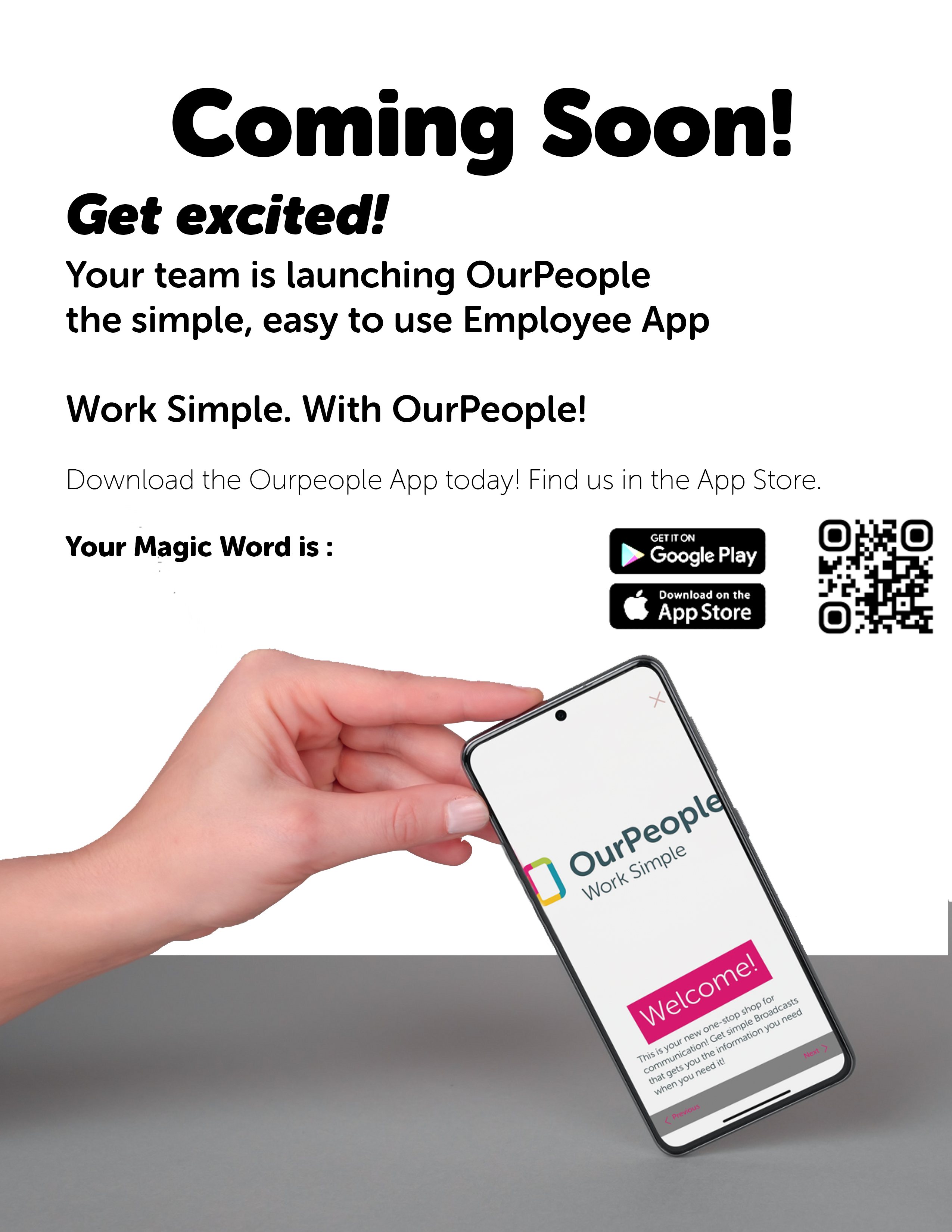 Work Simple Poster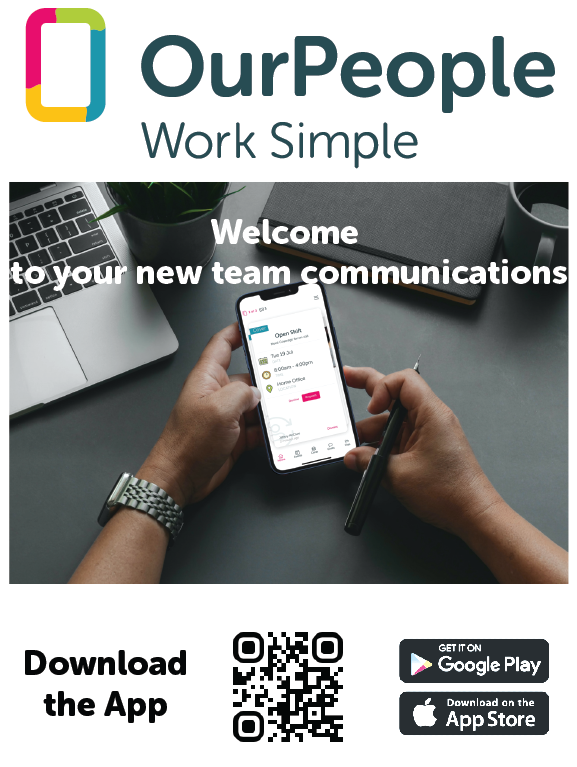 Work Simple Poster (Blank):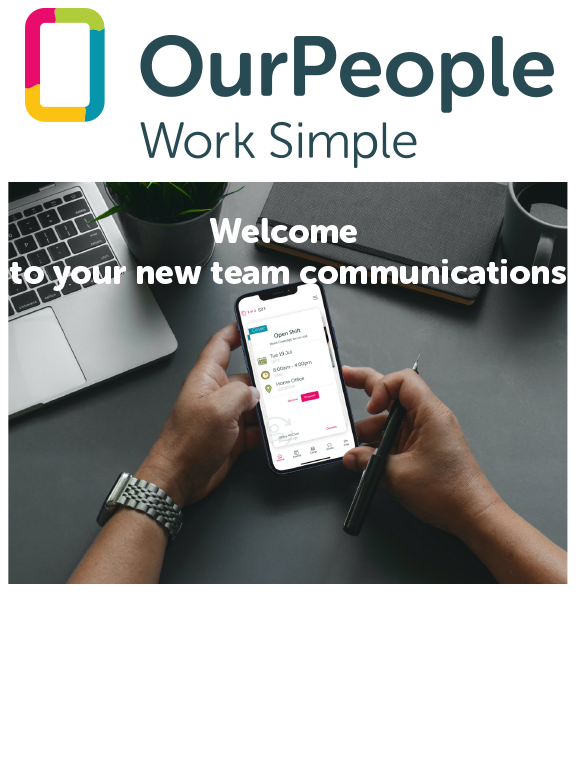 Work Simple (Highlighted Magic Word)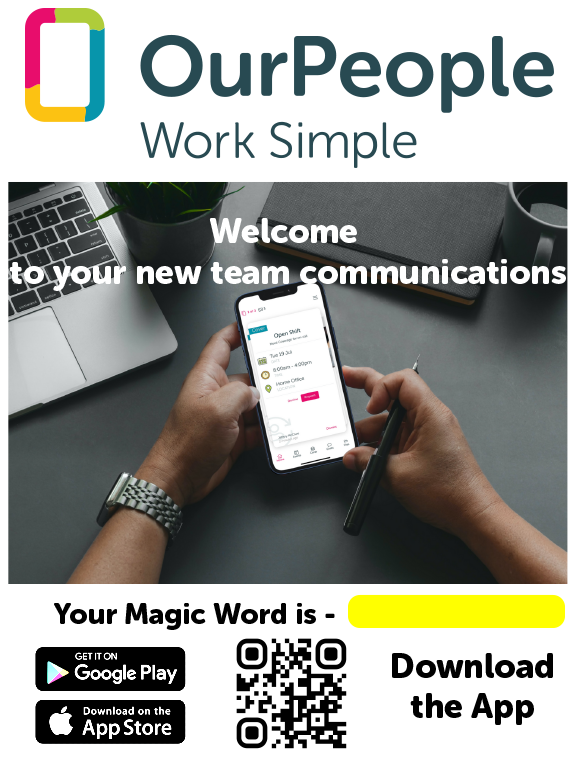 Coming Soon2 Poster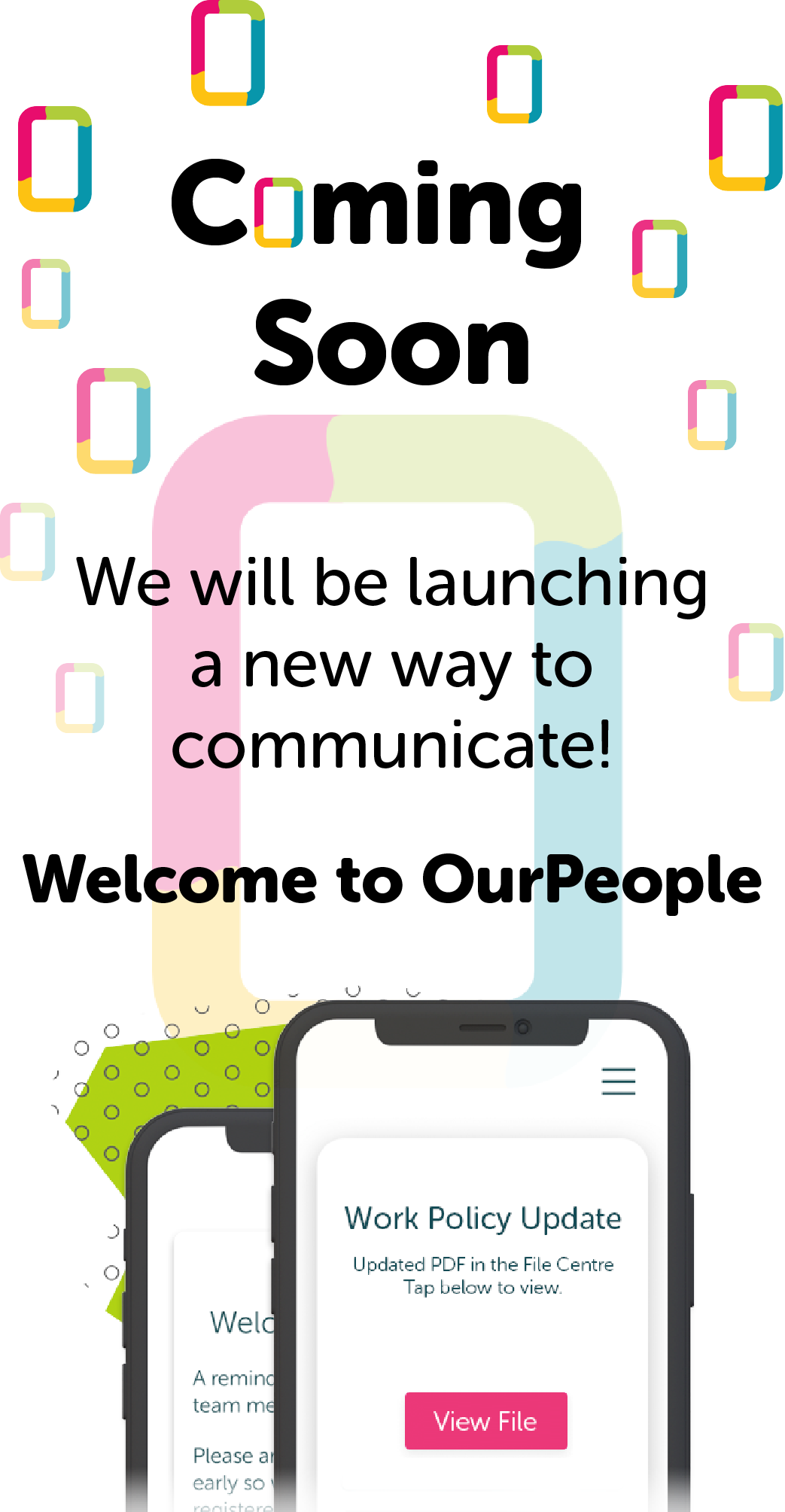 Coming Soon Poster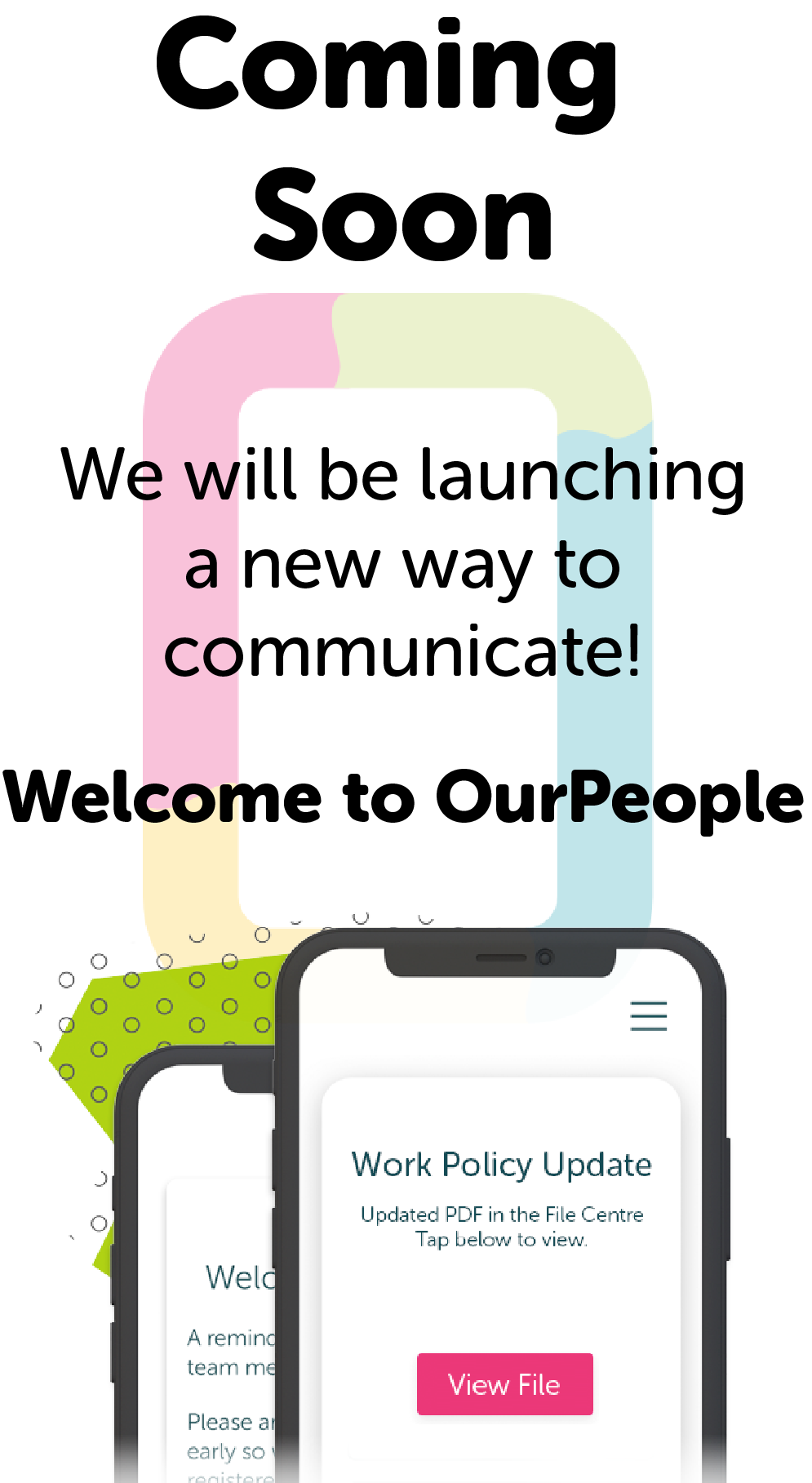 New App Poster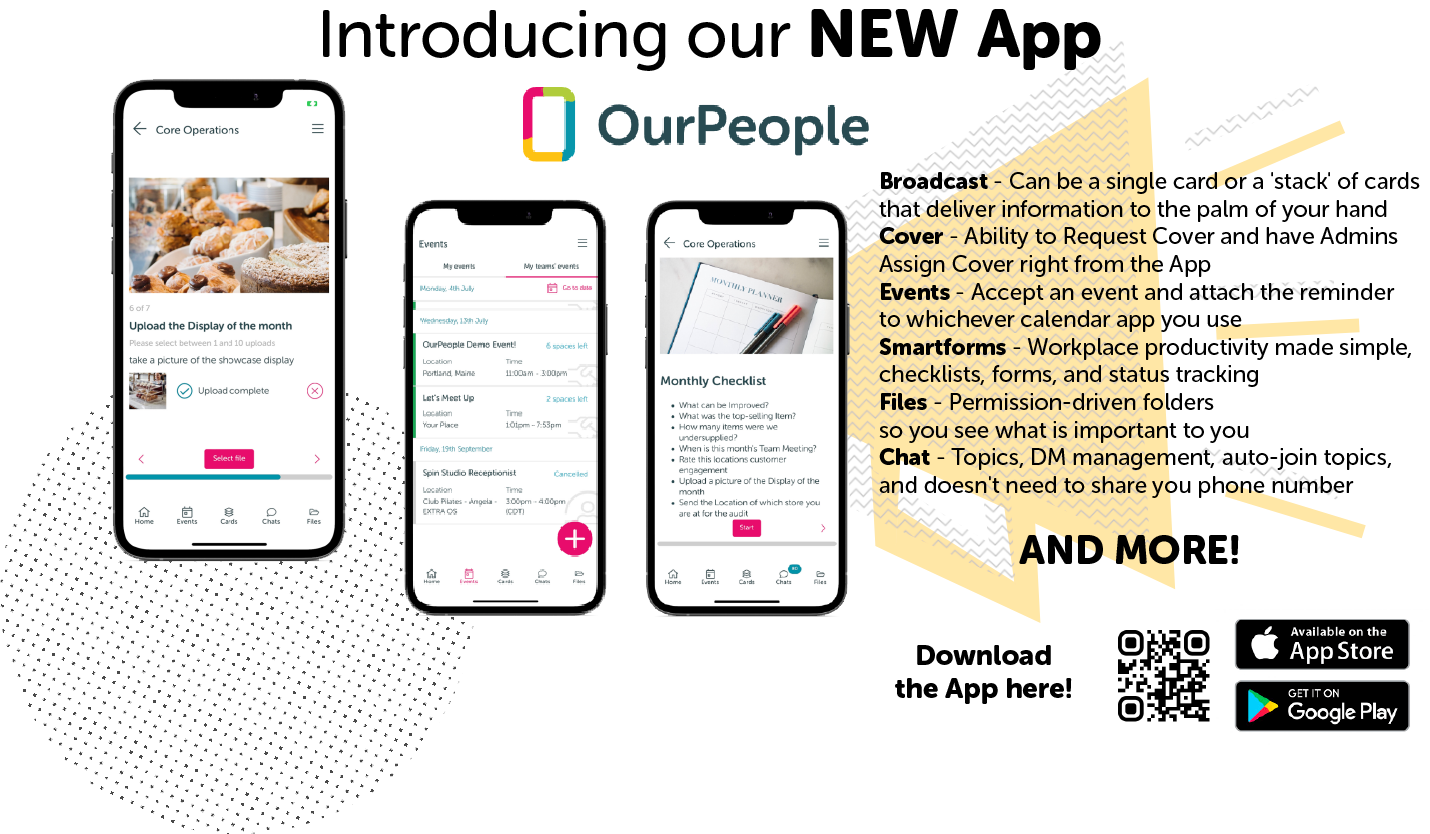 Downloadable Files