This article will help you create a new group chat for your team members.
Step 1: To start a new chat with multiple people tap on the chat icon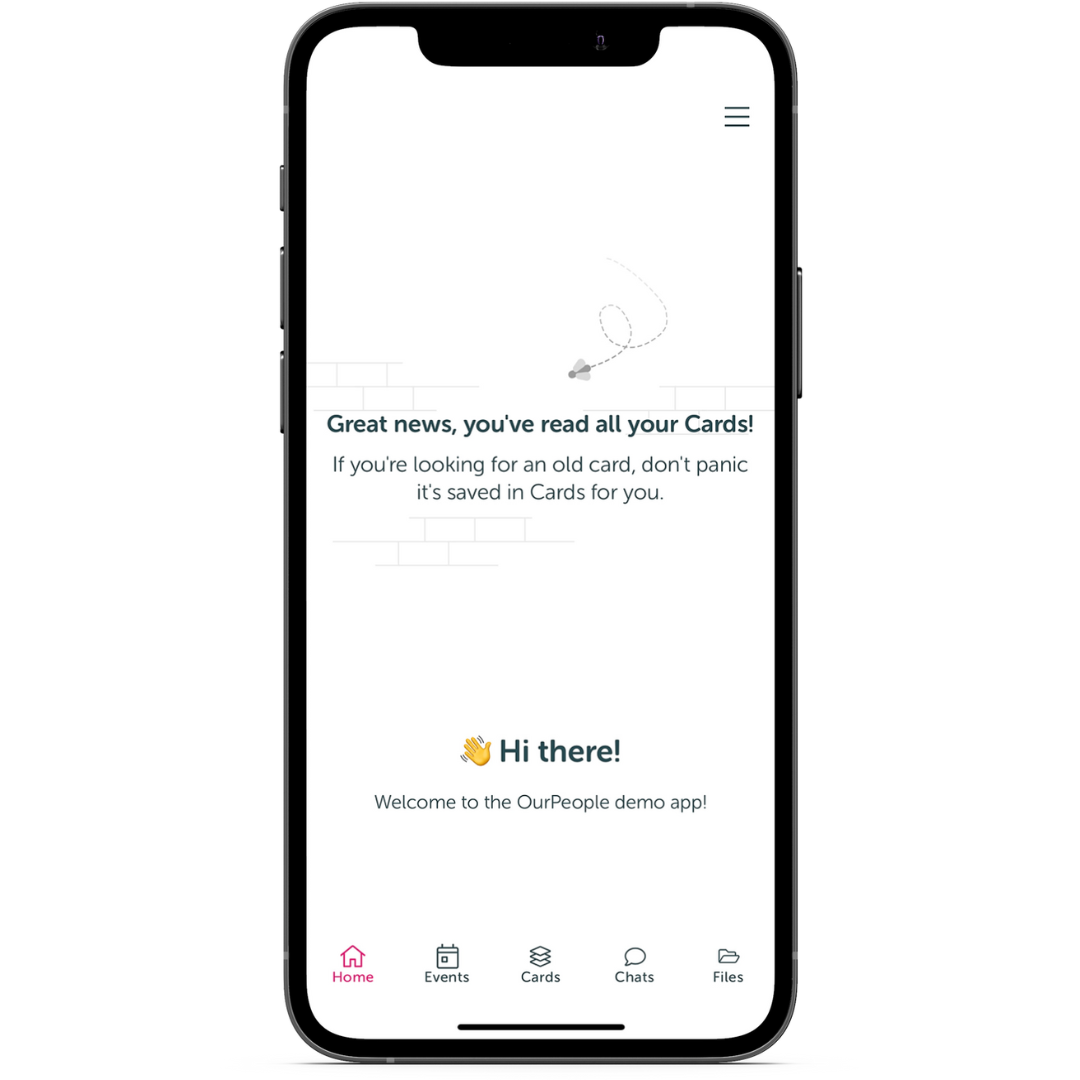 Step 2: Next tap the big pink plus sign button and then select "New Chat"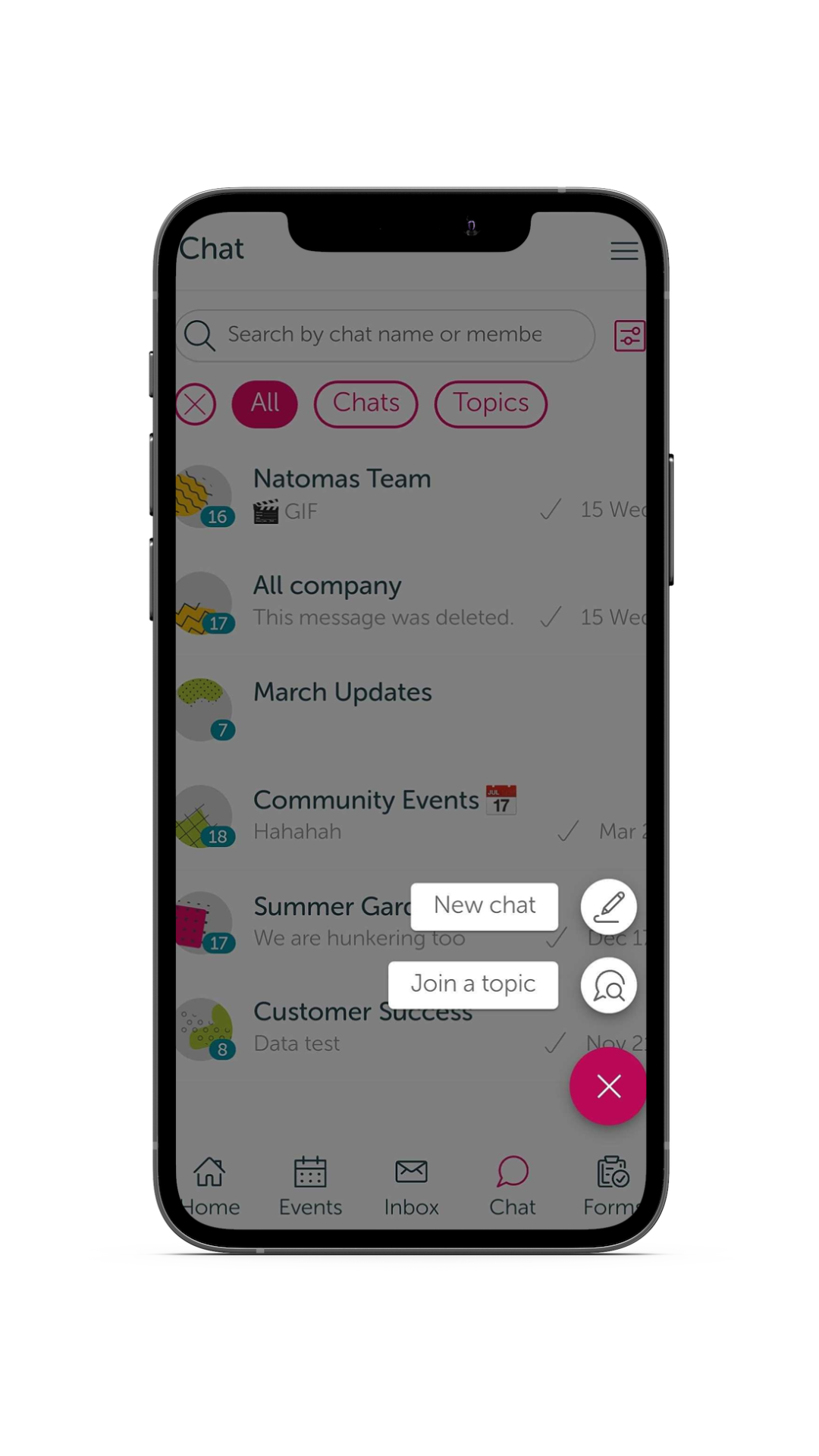 Step 3: Click "New Group Chat" underneath the search bar.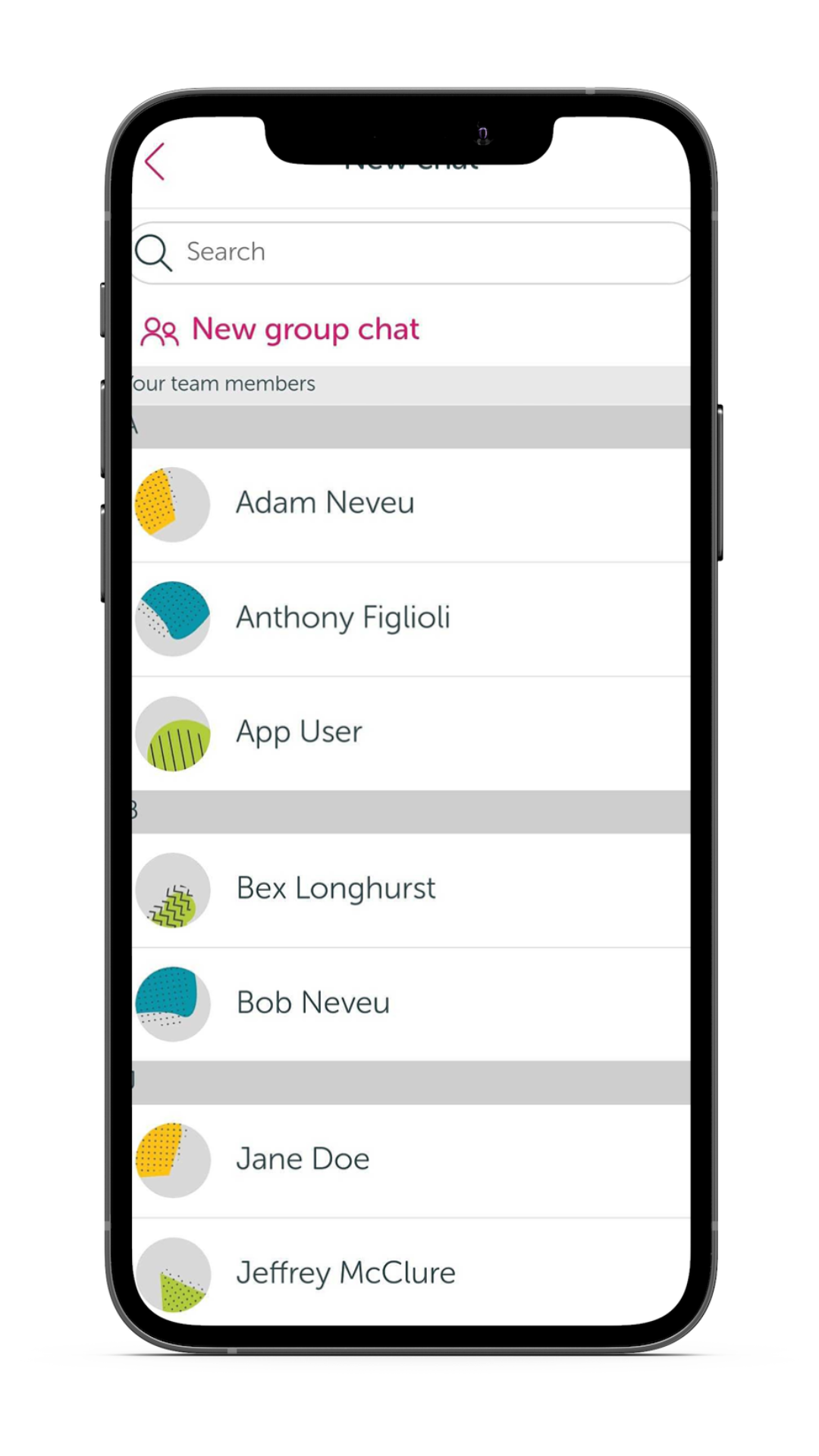 Step 4: Select the users you would like to chat with by tapping on the dot to the right of their name to add them to the list. Their name will appear at the top where you can also click the x to remove them from this list. When you have selected everyone that you want to be involved tap "Next" in the top right corner.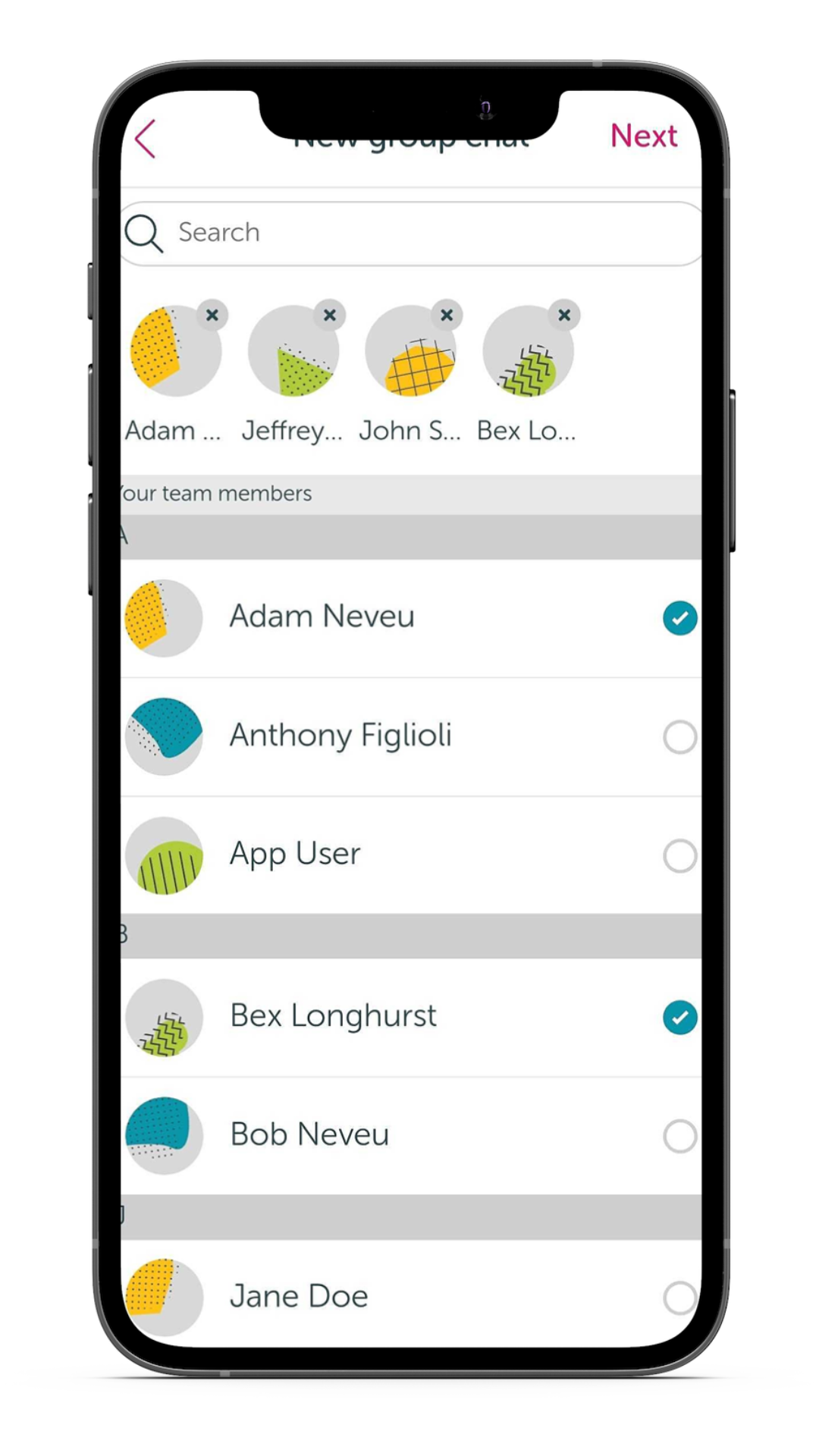 Pro Tip: If you're having to scroll through a lot of users to find someone, it's faster to use the search bar.
Step 5: Create a name for the group chat. When you're finished, click "Create" in the top right corner.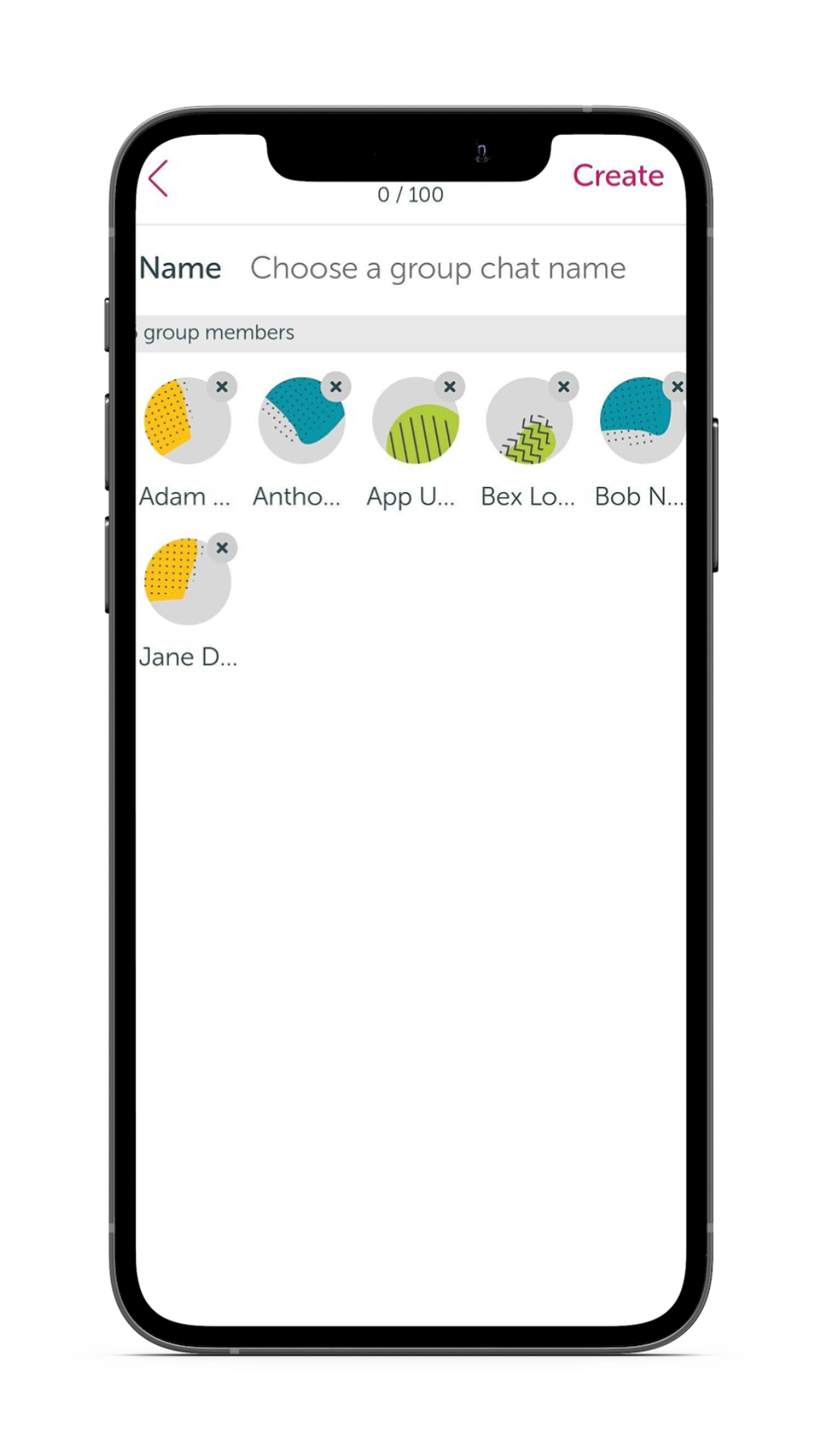 Step 6: Once you've added everyone you want tap the name of the chat in your list of chats to start the conversation.