1. To start a new chat with multiple people tap on the chat icon.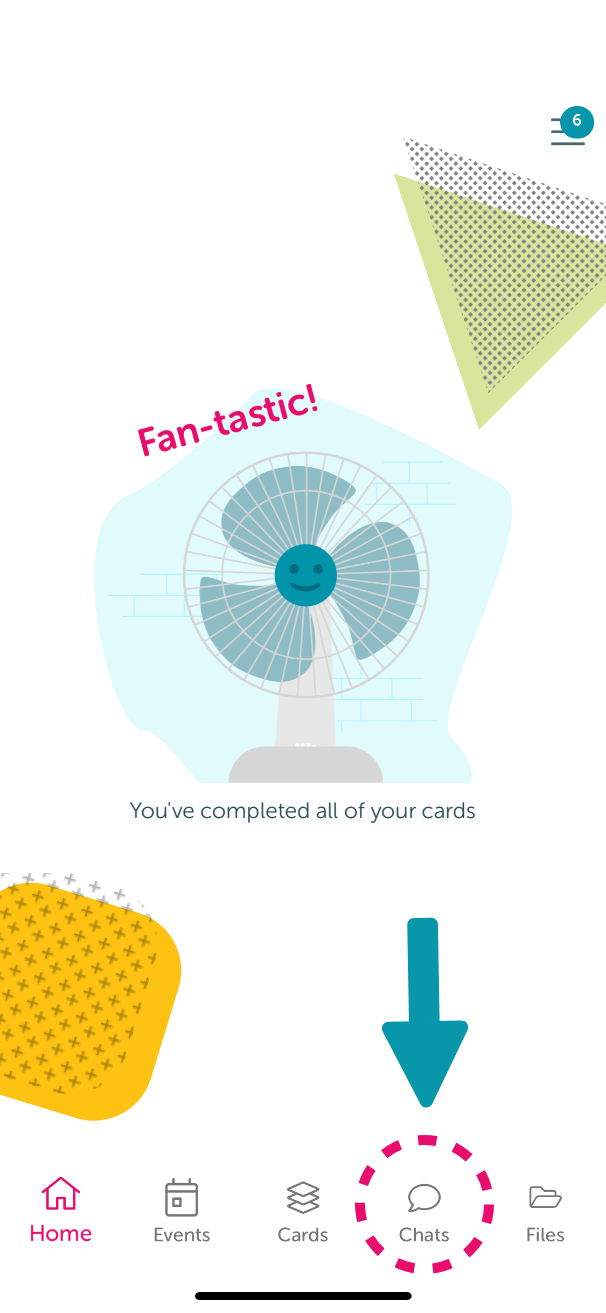 2. Next tap the big pink button and then select 'New Chat'.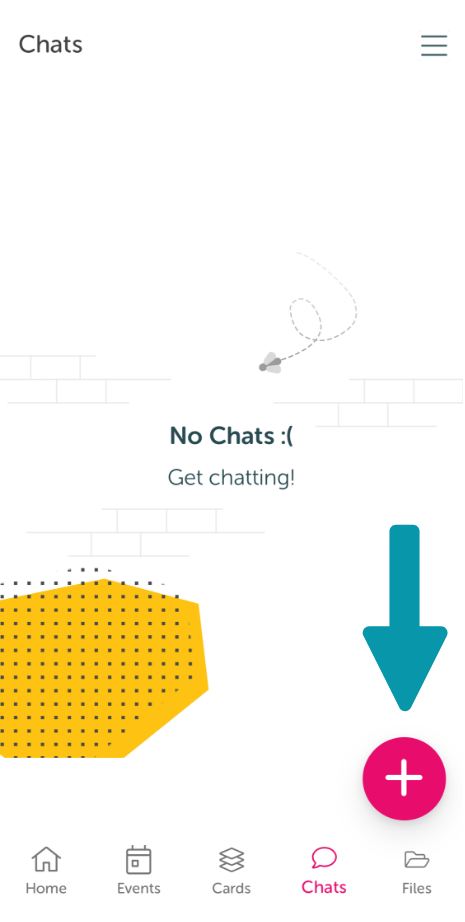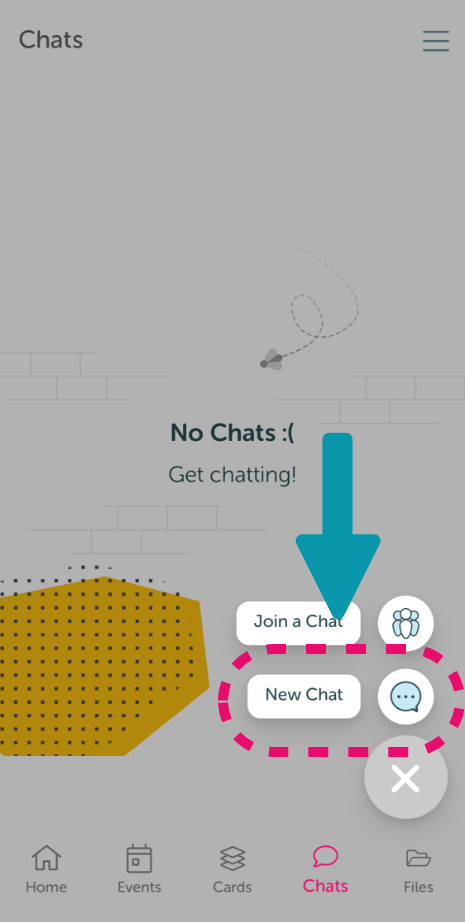 3. Select the users you would like to chat with by tapping on their names or pictures. When you have selected everyone that you want to be involved tap the big pink tick.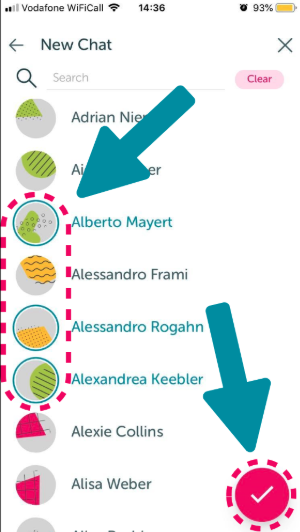 If you're having to scroll through loads of users to find someone, it's probably quicker to use the search.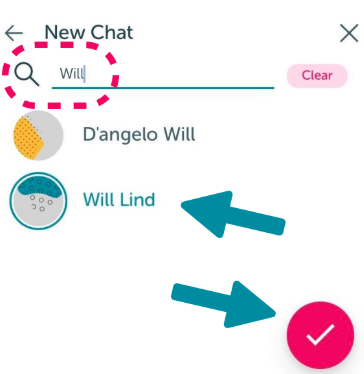 Just start typing the person's name into the search bar and when you've found them tap on them, to find someone else tap the search bar again and type in someone else's name.
4. Once you've added everyone you want tap the pink tick to start the conversation.