Global Admins can use this feature.
STEP 1: To send a bulk invite to all to your team members head to 'People' on the main menu.
STEP 2: Select the people you want to send to.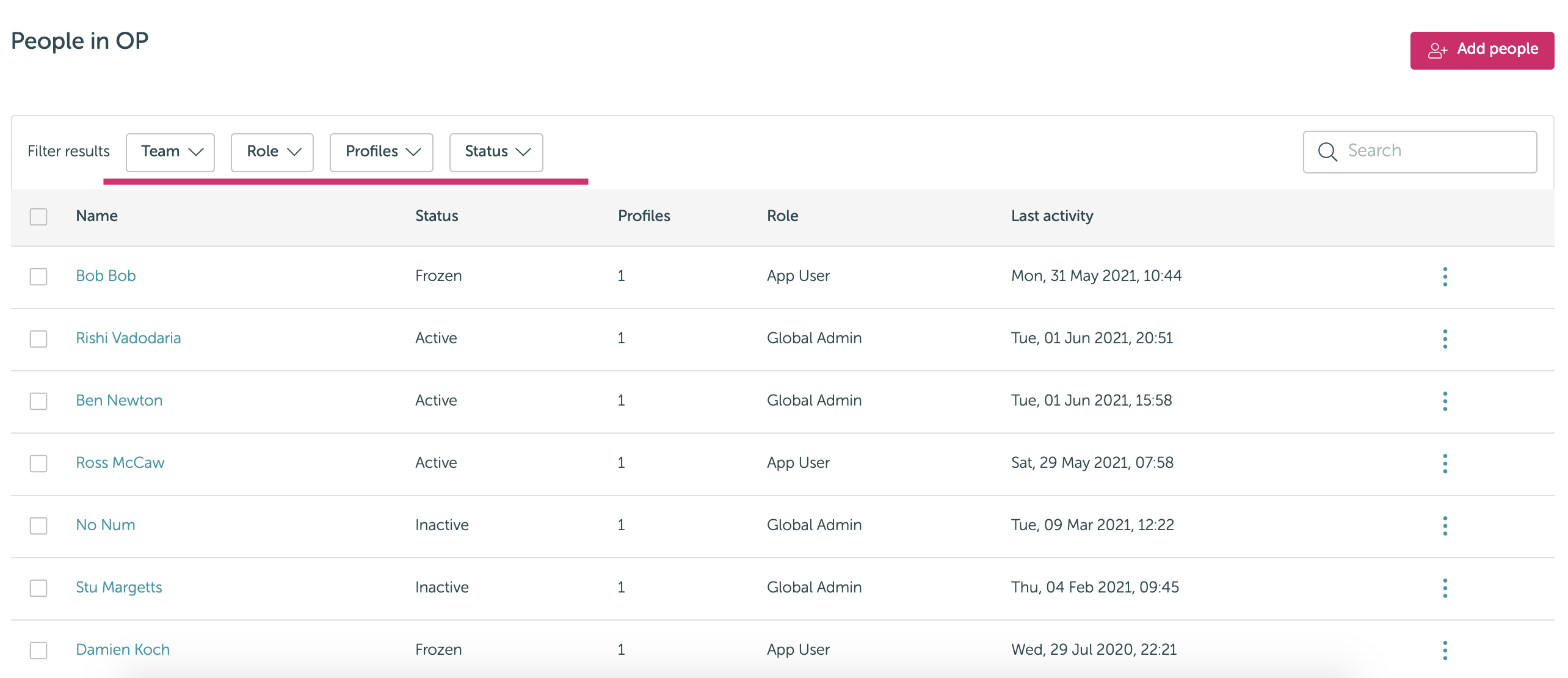 To select the entire page click on the box located next to the 'Name' column. To send to multiple pages at once, click where it says "Select all ## people on this list". You can use the filters to specify the different types of users you want to send an invite to for example 'Not invited'.
Once you are happy with the list of people you would like to send an invite to please go ahead and click on 'Send SMS invite'.
STEP 3: You will then be asked to fill out the time and date of when you would like to schedule the message a long with the content of the message itself.
Remember to add the download link to your message - https://get.ourpeople.com