Any Team Member can be deactivated or "Frozen". Team Members are frozen because they have left the business.
Team Member switch to a different Location or Team? Please read Editing a Team Member.
To bulk Freeze Team Members:
STEP 1: From the Navigation menu, select People.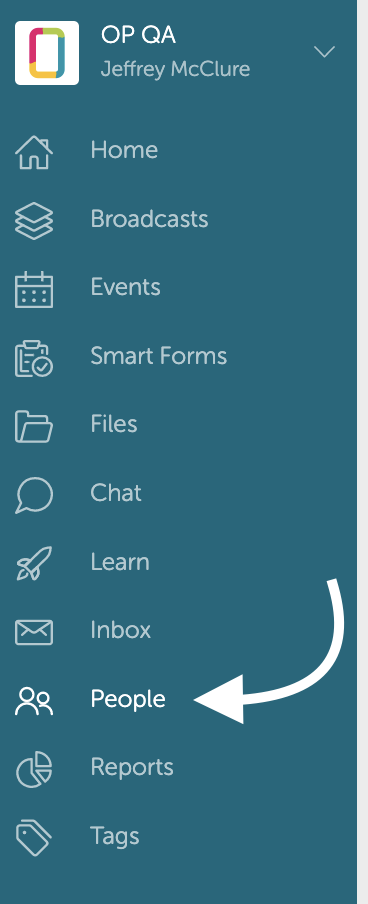 STEP 2: You will now see a list of all of your users. You can filter the users based on Team, Role, Profile, or Status. Alternatively, you can also search for individuals based on any unique identifiers such as name or number.

STEP 3: Once you have filtered the user list please click on the box located next to "Name" of all the users you want to Freeze. Then choose the "Freeze" action. To "Unfreeze" you can follow the exact same steps and click 'Unfreeze'.

Freezing a Team Member removes access to the OurPeople platform entirely. If you wish to change a team member's access or profile please see Editing Team Members.