Welcome to Our People!
The following documentation will walk you through how to log into the app for the first time.
STEP 1: Once you have been invited by your company, you will receive a Welcome SMS to your device, inviting you to download the app.
STEP 2: Download the App (From App store on iPhone or Google Play Store on Android)
There will be a link provided within the SMS message that will direct you to where you can download the App.
STEP 3: Open the App. You will be prompted for your company's  Magic Word. Enter the Magic Word and tap the green circle.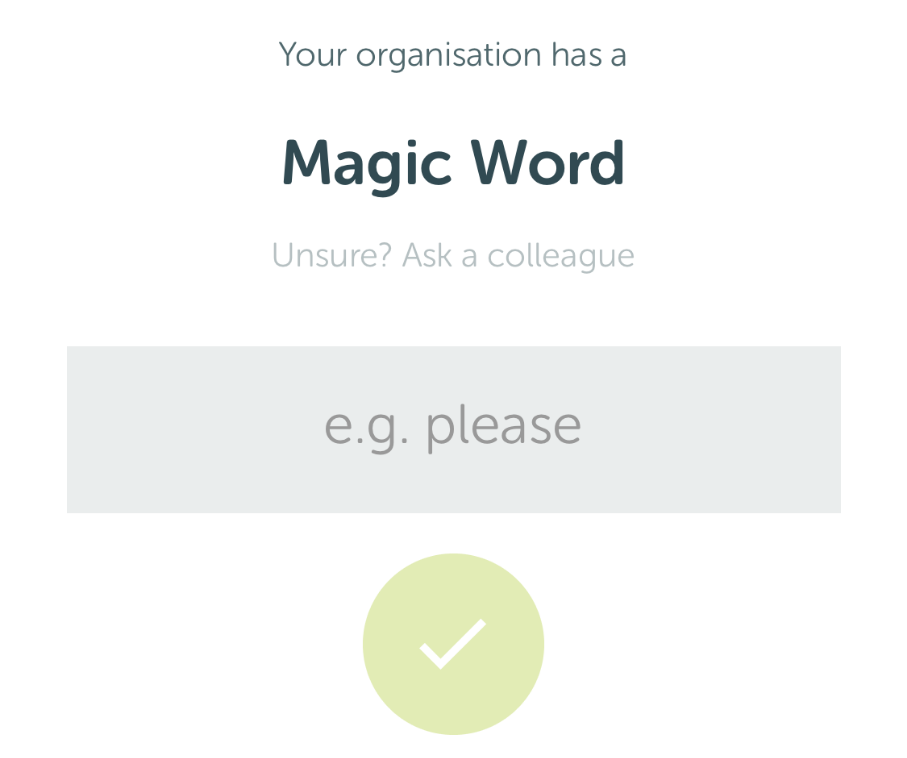 The Magic Word will be provided to you by your company. 
STEP 4: Enter your phone number and tap the green circle.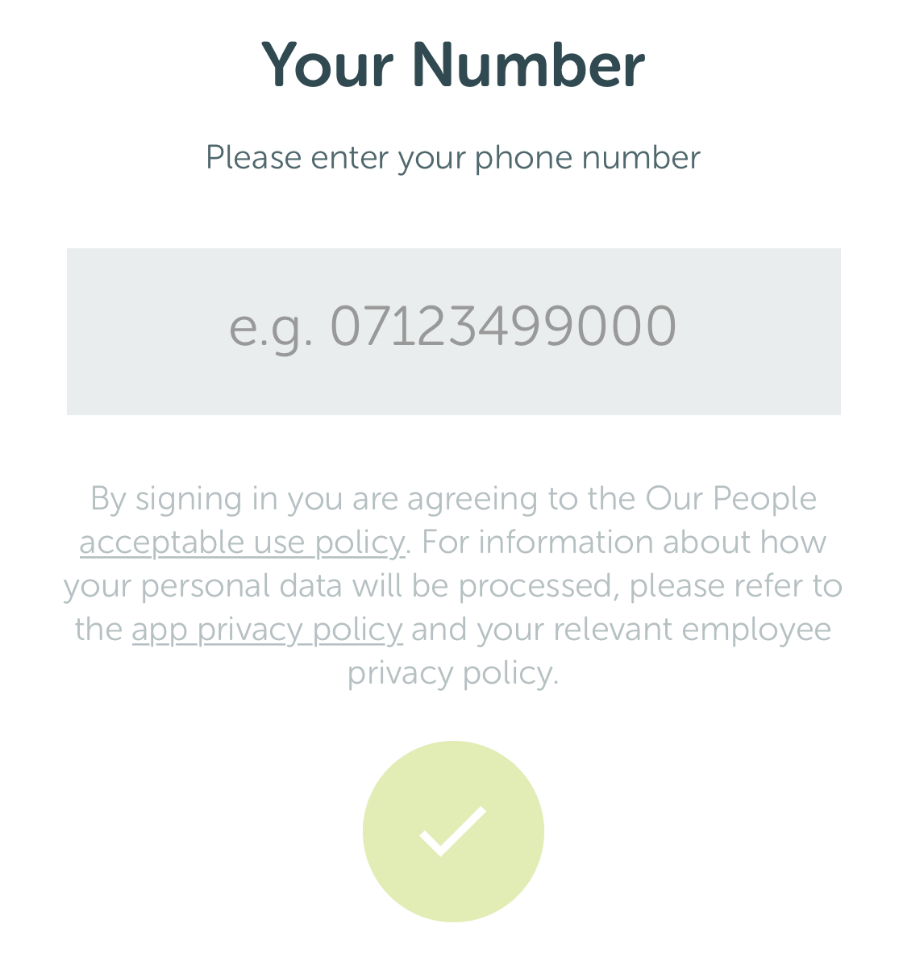 STEP 5: You will receive another SMS message containing a 4 digit code. Enter that code in the box provided, tap the green circle and VOILA! You are in.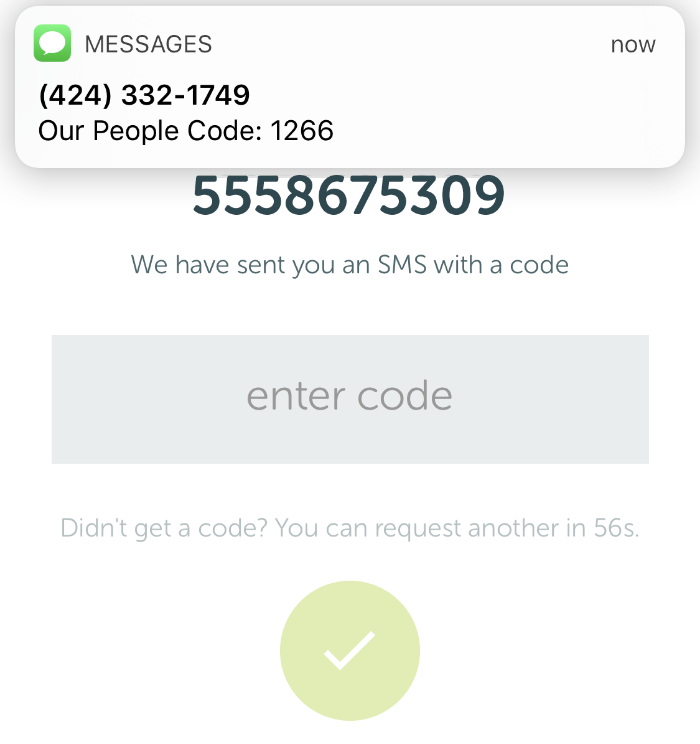 STEP 6: When you first log in you will see a couple of cards that quickly instruct you how to use the App.
You will be logged in automatically every time you open the App! No need to remember any passwords.