If given access, App Users are able to assign coverage to a Team Member who has requested the open shift.
New Team Members will automatically see open Cover Cards that haven't been assigned, even if the team member came on board after it was sent out.
To assign Shift or Class Cover:
STEP 1: You will receive a push notification when someone has requested your cover shift
STEP 2: A Cover card will appear in the OurPeople app or you can click on the Events icon at the bottom of the app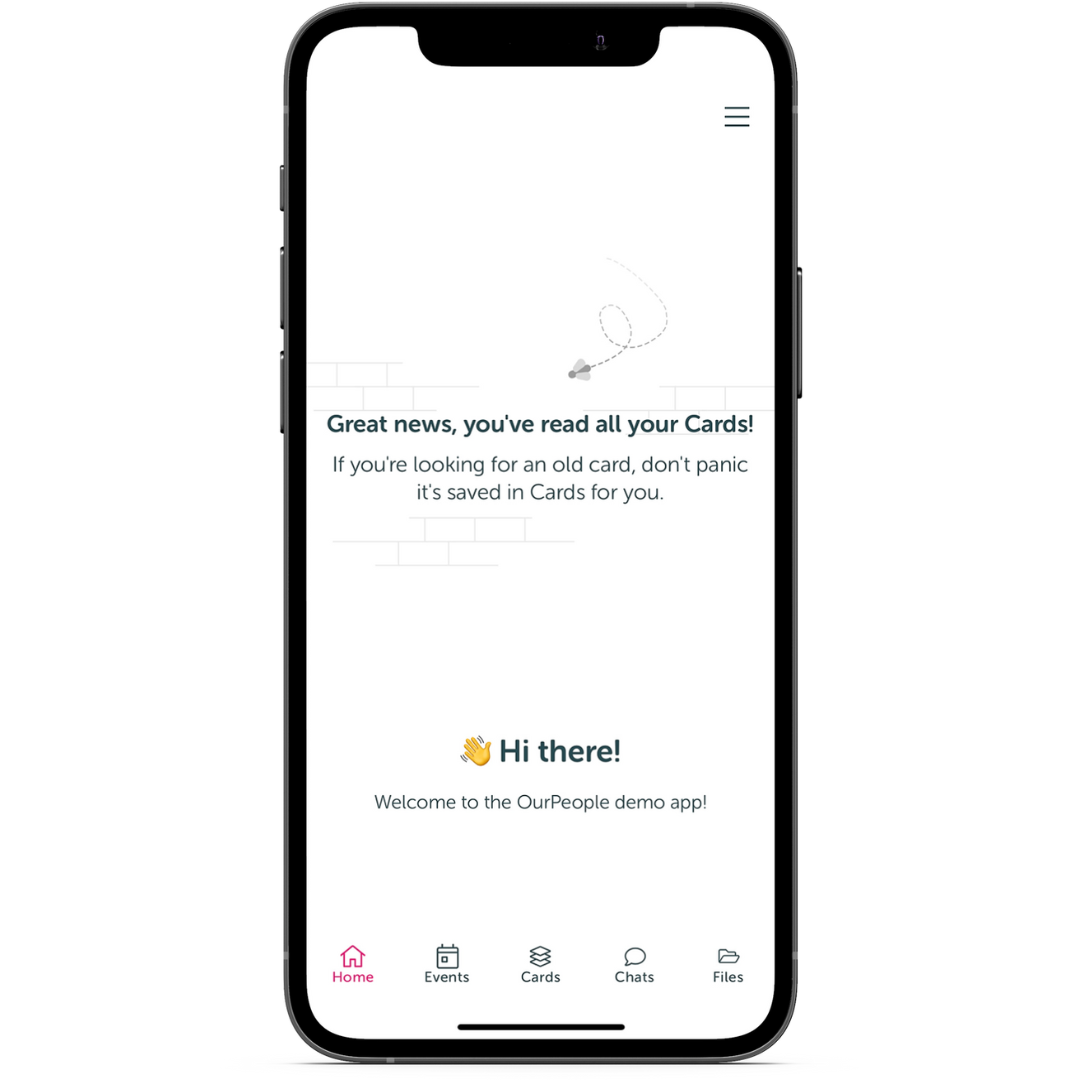 STEP 3: Tap on your cover broadcast. TIP: To quickly find your broadcast, filter by selecting "Events created by me" from the filter menu.
STEP 4: Tap on the cover broadcast that you need to assign. The Team Member who requested your shift will appear under the broadcast detail.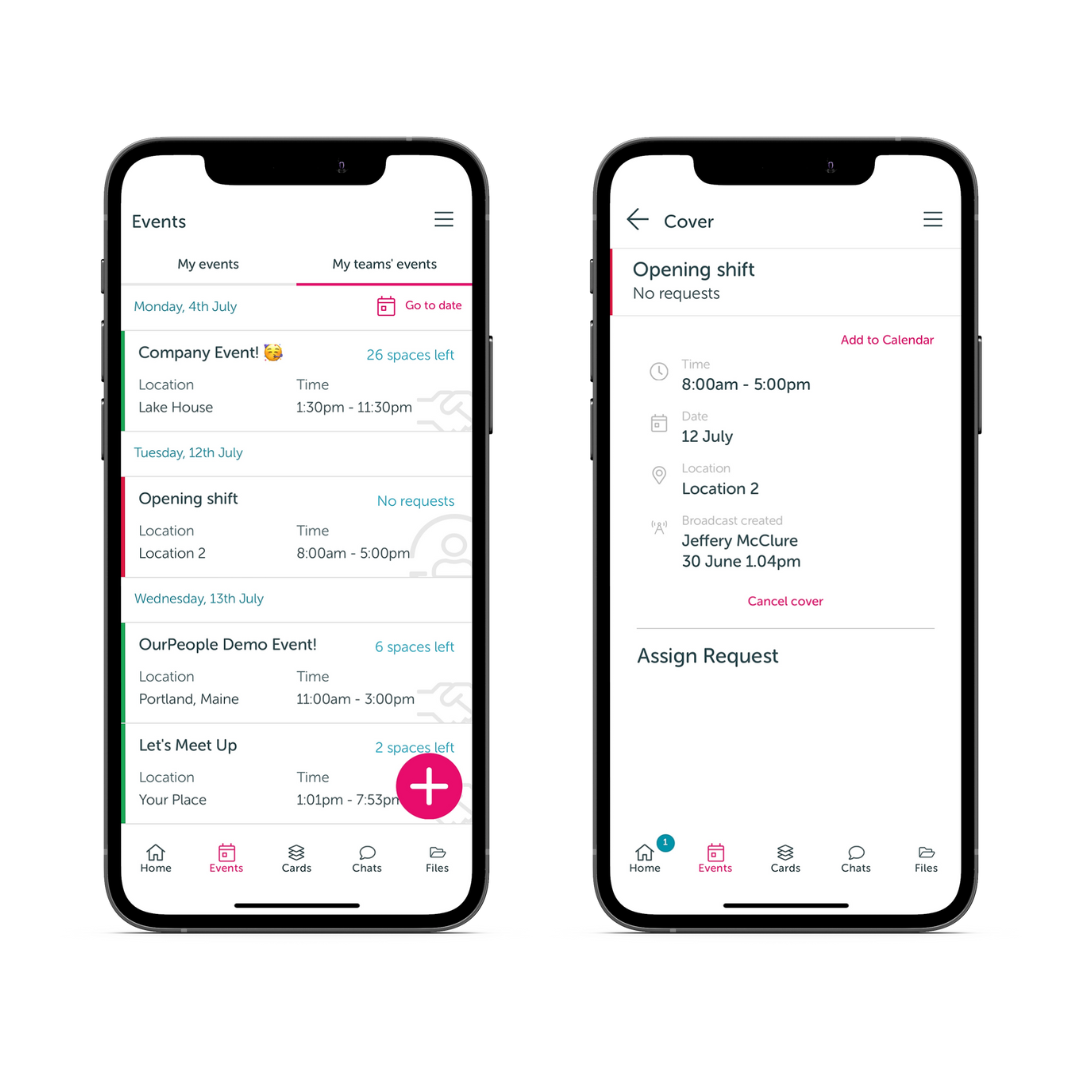 STEP 5: To assign a Team Member, tap on their name and then select "Assign".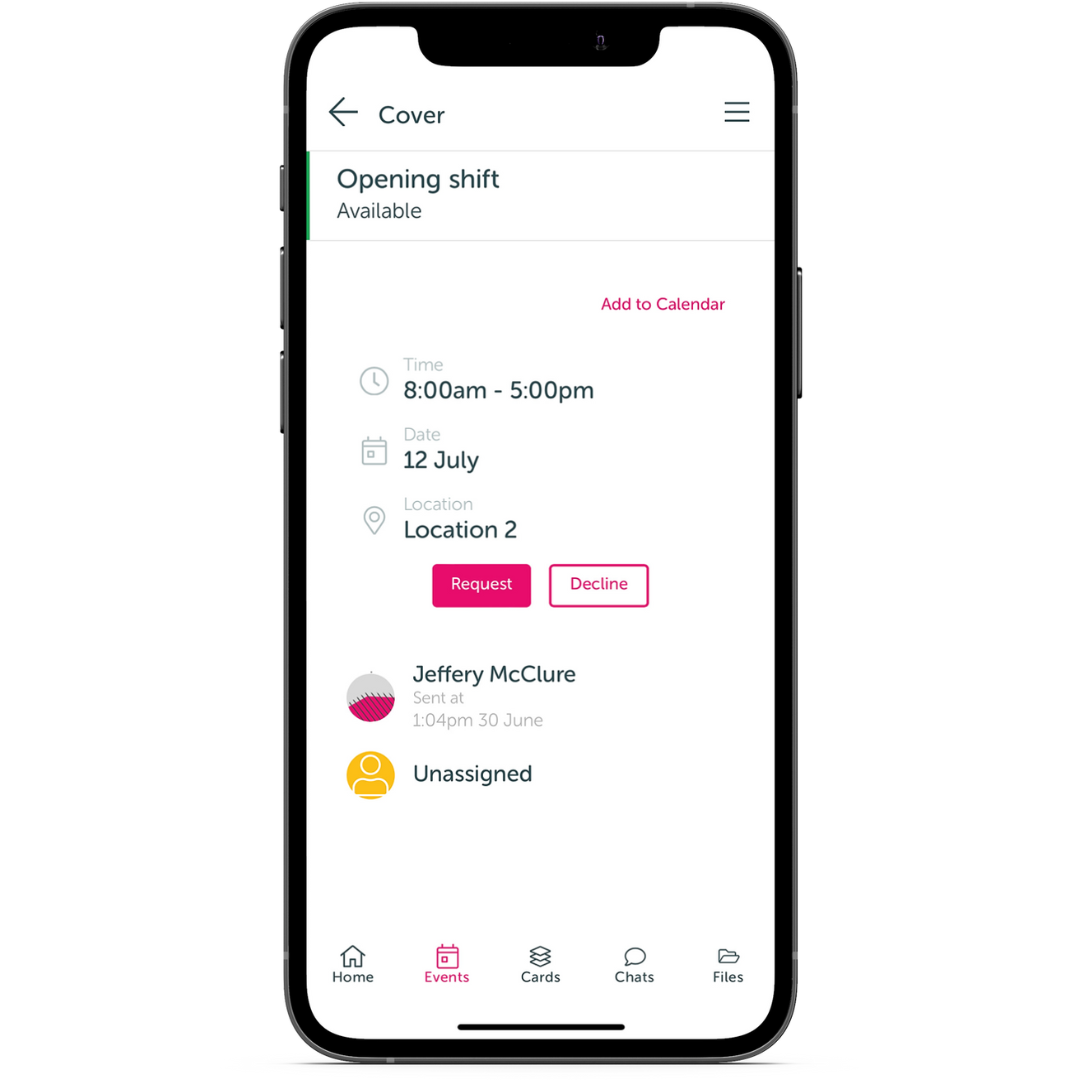 STEP 6: Tap the green check button and the Team members will be notified that they have been assigned the shift or class!