If given the access, App Users are able to assign coverage to a Team Member who has requested the open shift.
To assign Shift or Class Cover:
STEP 1: You will receive a push notification when someone has requested your cover shift.
STEP 2: Tap the "Events" icon from the bottom navigation bar.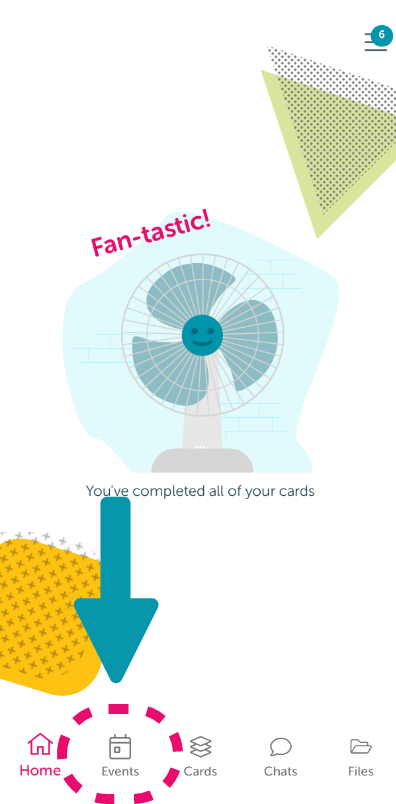 STEP 3: Tap on your cover broadcast. TIP: To quickly find your broadcast, filter by selecting "Events created by me" from the filter menu.
STEP 4: Tap on the cover broadcast that you need to assign. The Team Member who requested your shift will appear under the broadcast detail.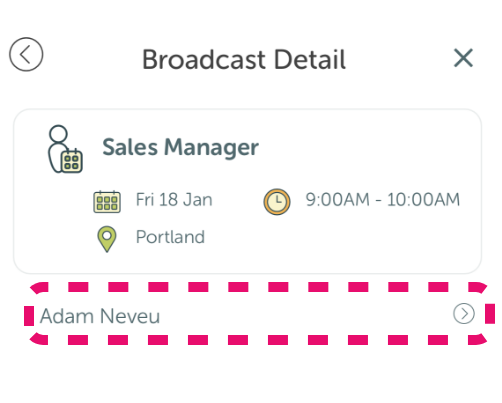 STEP 5: To assign a Team Member, tap on their name and then select "Assign".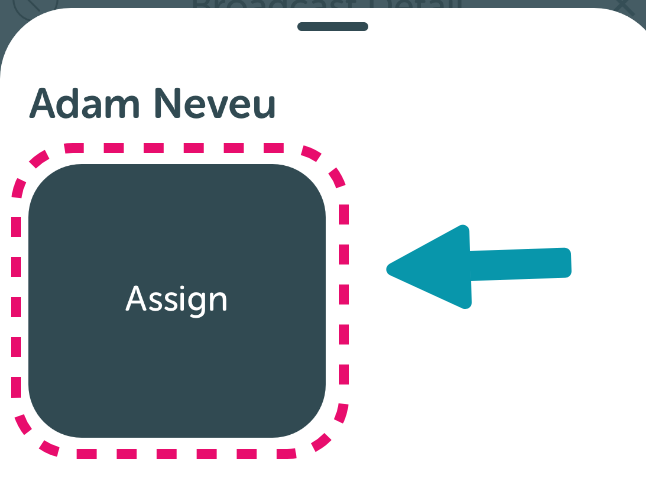 STEP 6: Tap the green check button and the Team Member will be notified that they have been assigned the shift or class!