Who can use this feature?
Global Admin
Group messages are created by Global Admin from the Our People console. Admin can create a topic and select the users that are able to access the group message from their App.
To create a group message:
STEP 1: From the top right corner, select the "Settings" cog.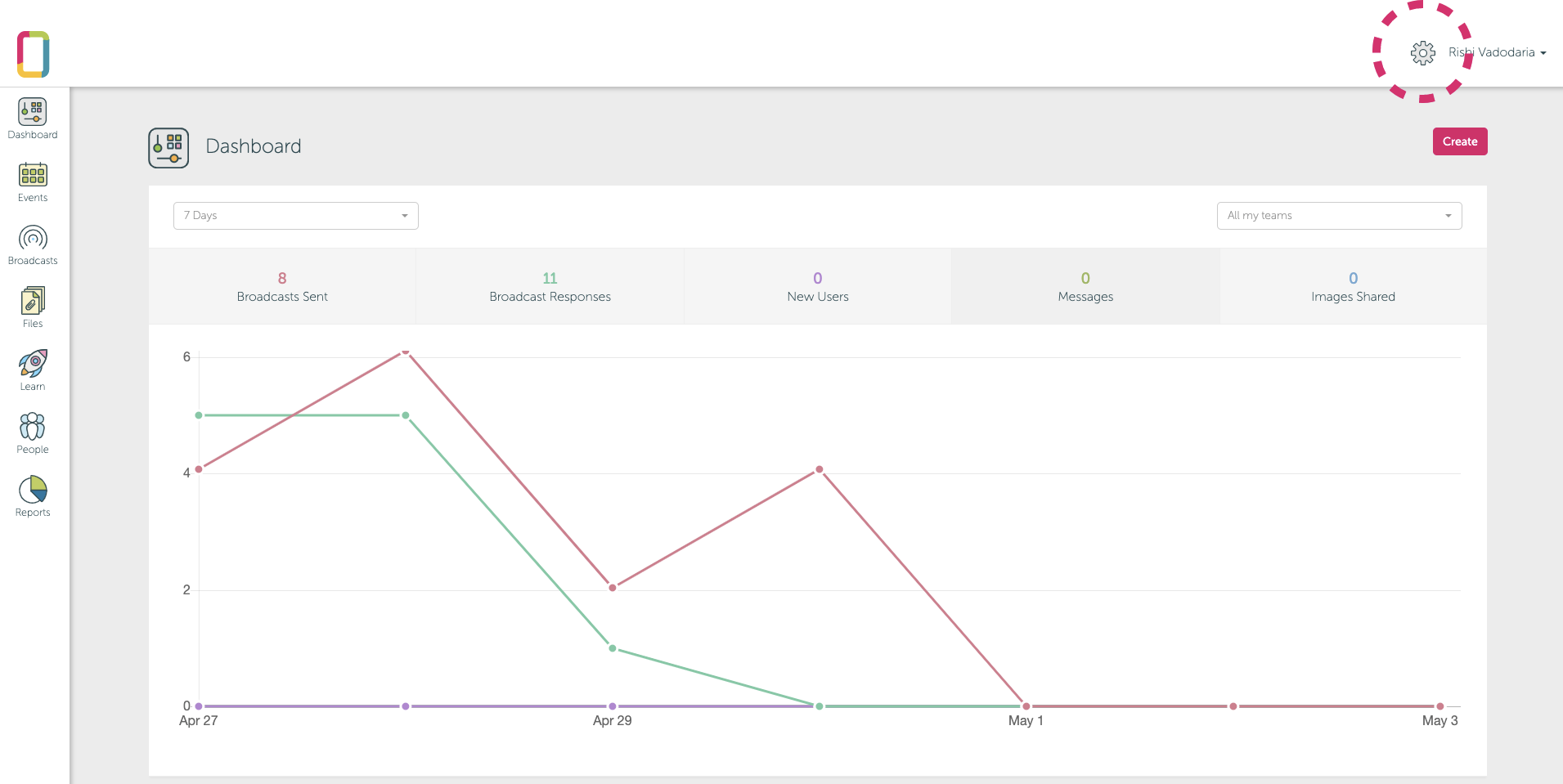 STEP 2: Select the "Topics" tab.
STEP 3: Click "Add Topic" in the top right corner of the Topic screen.
STEP 4: Enter the Title of the Group Chat and a description in the "Title" and "Description" fields.
STEP 5: Select which staff members are able to access this Group Chat by selecting Tags.
To view a list of exactly who will be able to access the new group message, click "View Recipients".
STEP 6: Click Save. Your new Topic will be saved and accessible to the Team Members you have given access via the Our People App.