Who can use this feature?

 Global Admin
Global Admin are the only users able to access the Settings tab. 
This document instructs the User how to create a Region to which a Location/Team is allocated.
To add a Region:
STEP 1: From the navigation menu, select Settings.

STEP 2: From the Settings sub menu, select Regions.
STEP 3: Click the "Add Region" button.
STEP 4: In the Region Name field, type the name of the Region. Example: "London".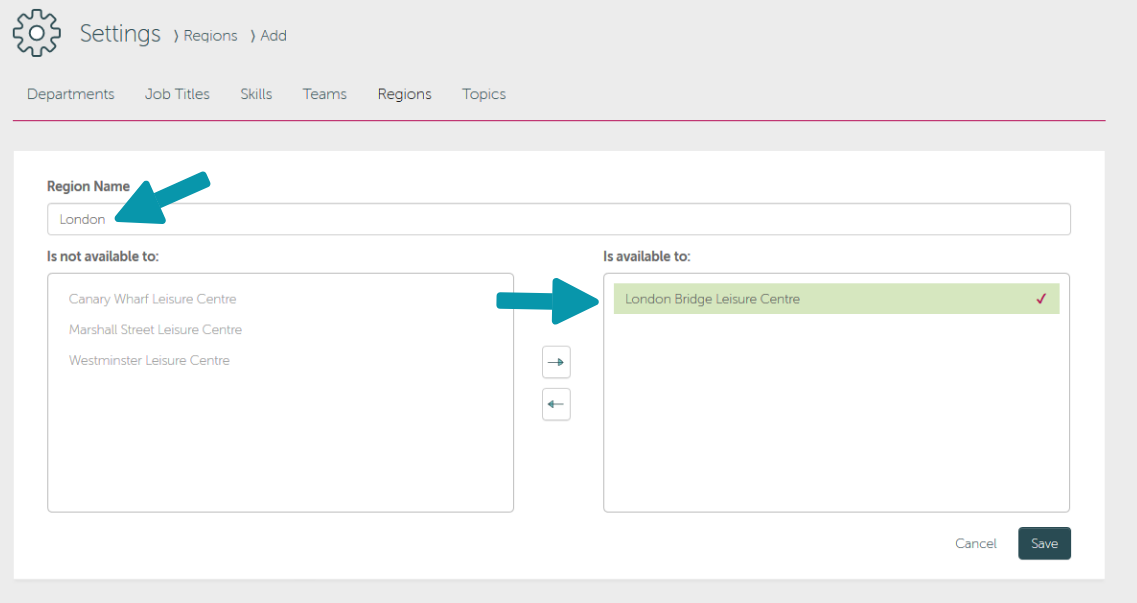 STEP 5: Select which Teams should be included within this Region. Select the Team and click the arrow pointing to the right to move the Team into the right hand "Is available to" box.
If you have not yet added any Teams, this step may be skipped and returned to at a later stage. 
STEP 6: Click "Save". Your region will be saved.