Who can use this feature?

Global Admin
Global Admin are the only users able to access the Settings tab.
This document instructs the User how to create a Region to which a Location/Team is allocated.
To add a Region:
STEP 1: From the navigation menu, select Settings.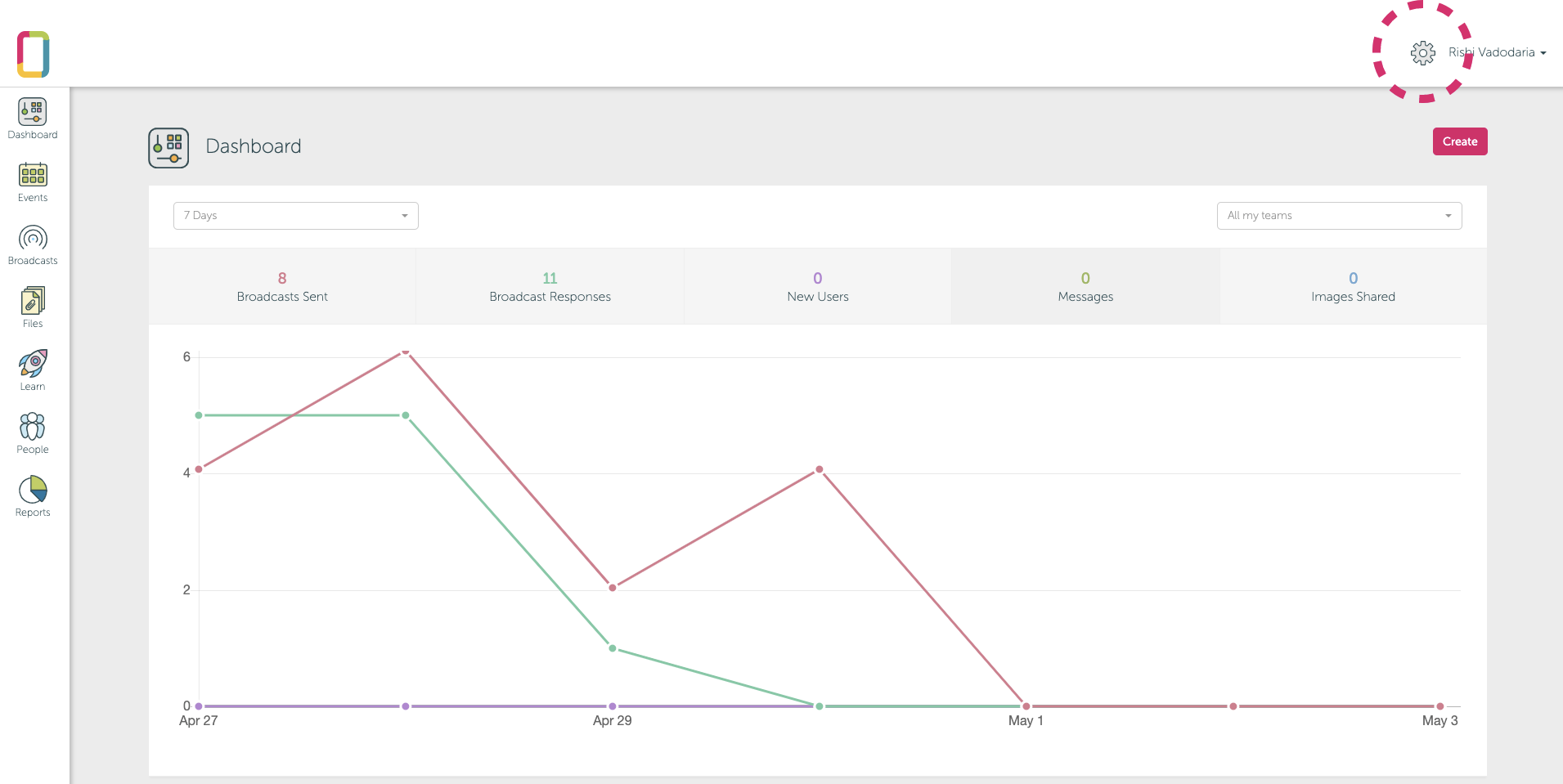 STEP 2: From the Settings sub menu, select Regions, click the "Add Tag" button.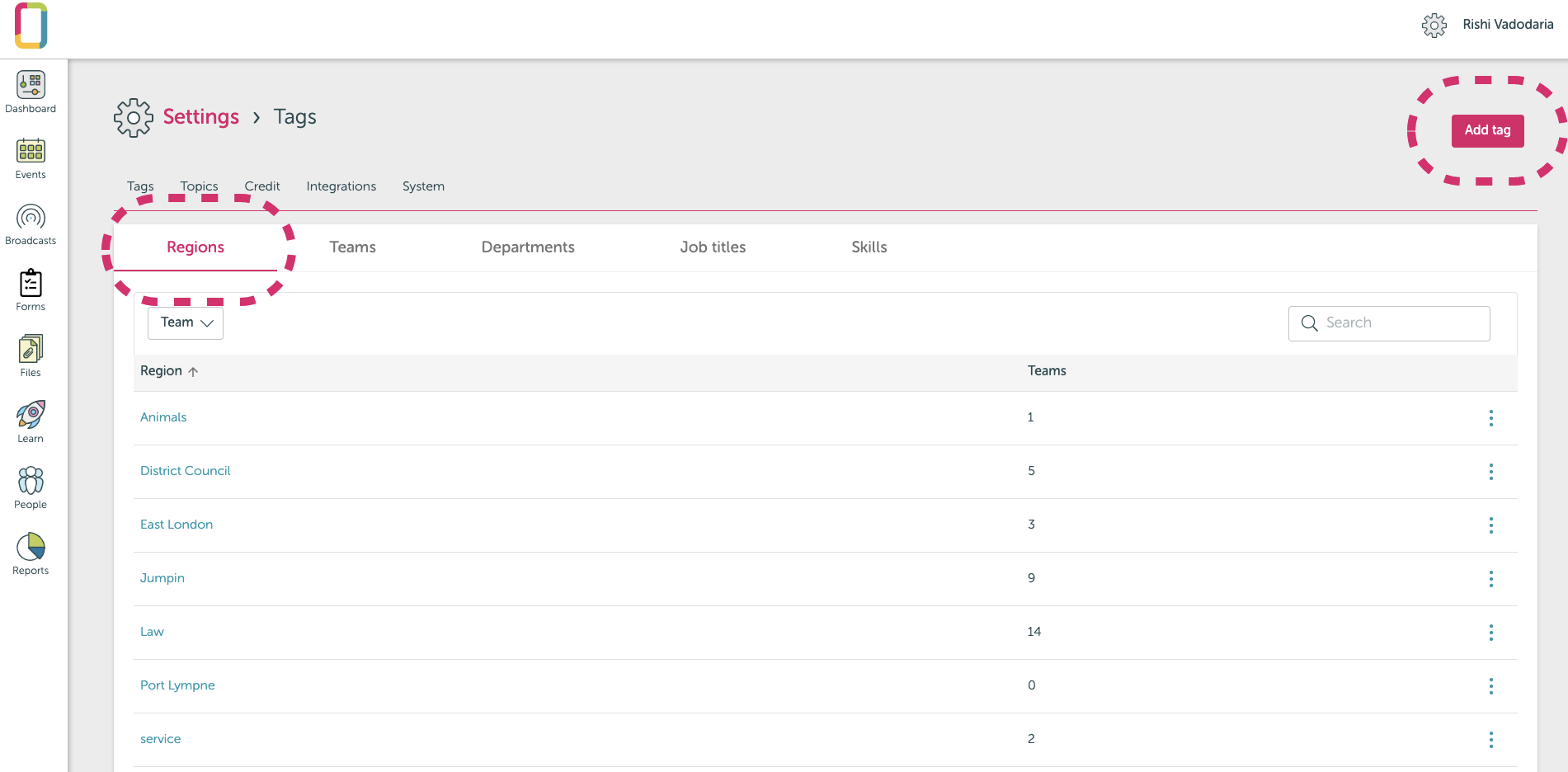 STEP 3: In the Tag Name field, type the name of the Region. Example: "London".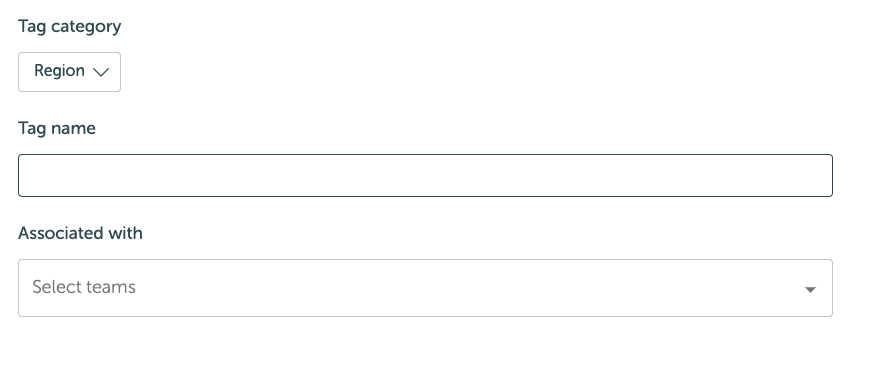 STEP 4: Select which Teams should be included within this Region.
If you have not yet added any Teams, this step may be skipped and returned to at a later stage.
STEP 5: Click "Save". Your region will be saved.