When Team Members are first invited to OurPeople, they are invited via SMS and set to "Pending". Their account is activated by downloading and logging into the OurPeople app.
To view a list of Pending Team Members:
STEP 1: From the navigation menu, select People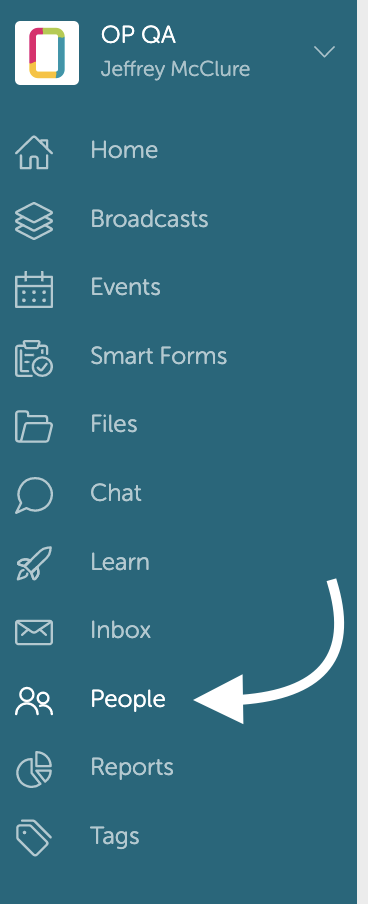 STEP 2: Select "Invites" from the People tab

STEP 3: A list of Team Members who are currently Pending will be visible on screen. The Team Member's First and Last Name will be visible. The number of teams the individual has been invited to as well as their last login will also be visible on screen.

If you are a Global Admin or Team Admin for multiple teams you will be able to filter Pending users using the "Filter results" drop-down above.

Status - This shows if the invite is Sent, Pending, or Cancelled.
SMS or Email - A green Check means it was sent through as an SMS or Email. A red check means it was not sent through by SMS or Email
View Report - shows the Team Admin the Team Member's Pending profile.

STEP 4: Clicking the menu button to the right of the screen and choosing "View Report" will load the menu shown above.
From "View Report" The Admin can resend the invite, deactivate and edit the user.