Who can use this feature?

   Global Admin   

 Team Admin
When Team Members are first invited to Our People, they are invited via SMS and set to "Pending" until their account is activated by logging into the Our People app.
To view a list of Pending Team Members:
STEP 1: From the navigation menu, select People.

 STEP 2:  Select "Pending" from the People tab. A preview of the number of Pending Members for your available Teams is visible in (Parentheses)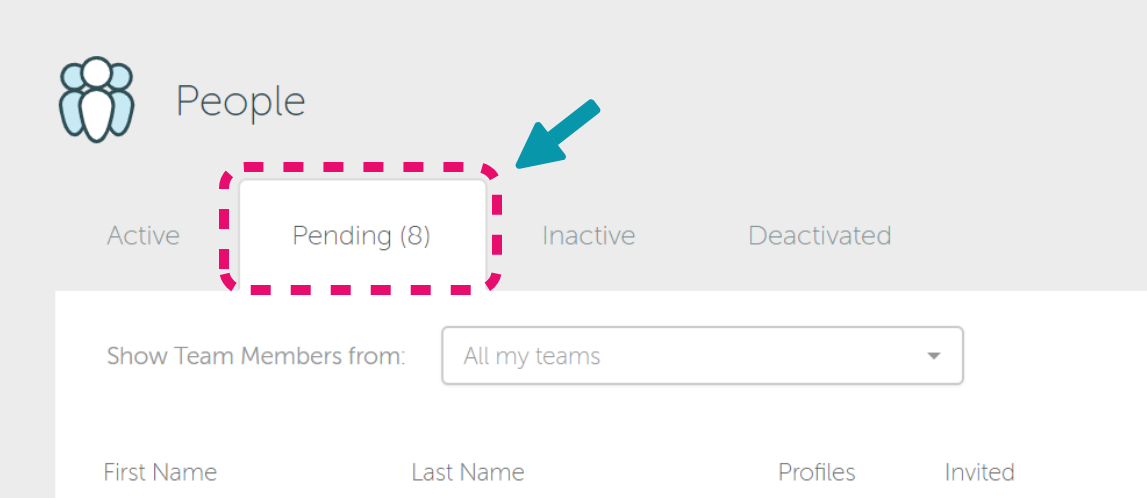 STEP 3: A list of Team Members who are currently Pending will be visible on screen. The Team Member's First and Last name will be visible only if entered when they were invited, otherwise these fields will appear blank. The number of teams the individual has been invited to as well as their last login will also be visible on screen.
If you are a Global Admin or Team Admin for multiple teams you will be able to filter Pending users using the "All my Teams" drop down above.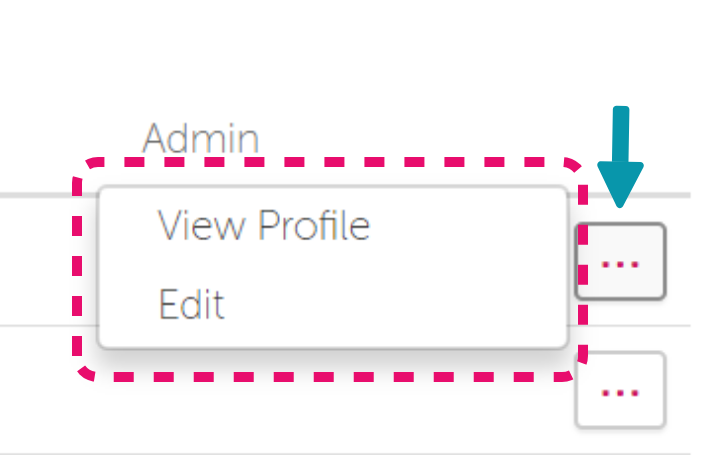 STEP 4: Clicking the menu button to the right of the screen will load the menu shown above.
View Profile - shows the Team Admin the Team Member's Pending profile.
Edit - allows the Team Admin to alter the Team Member's account, for example, add their name (if not already added), change their Teams or update their phone number.
 From "View Profile" The Admin can re send the invite, deactivate and edit the user.
"Resend Welcome SMS" will resend the invitation originally sent to the Team Member as a reminder.

The icons under "Admin" show the level of access that the user has. If the top circle is blue, then they are a "Global User". If the second two circles are blue, they are a "Team Admin". If no icon appears, they are an App User and do not have access to the console.