This help document continues from Step Two: Recipients. Please read Step Two: Recipients first as this document will not make sense in isolation.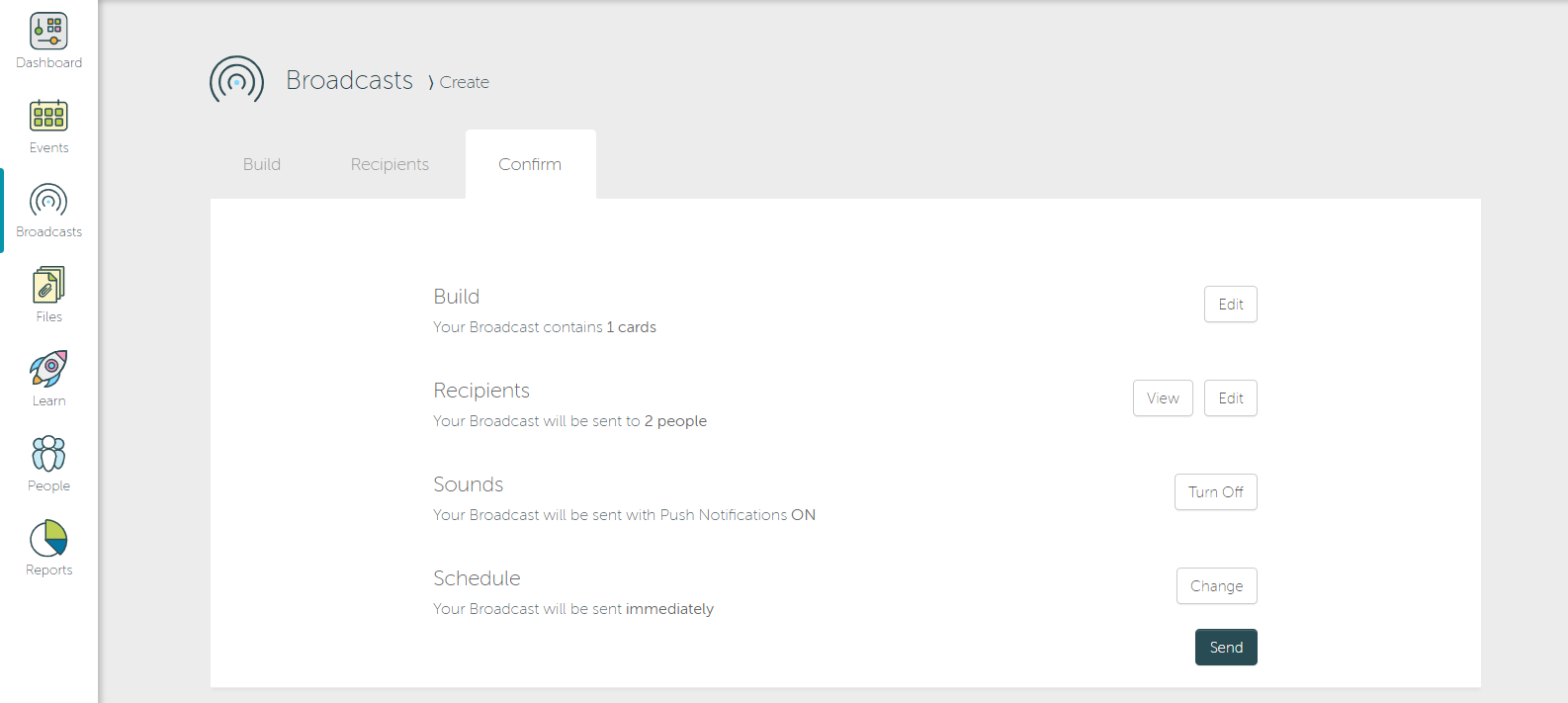 The Confirm tab provides the Team Admin or Global User with a summary of the Broadcast ahead of sending it to all staff.
"Build" summary shows the number of Cards that were included in the "Build" tab. Click "Edit" to make any changes.
"Recipients" summary shows the Team Members that were included in the "Recipients" tab. Click "view" to see all recipients or "edit" to make changes.
"Sounds" By default Broadcasts are sent with Sounds /Push Notifications on. However, it is possible to send a Broadcast "silently" so that the Team Member is not disturbed. They will view it the next time they log into the Our people app. To turn Sounds/ Push Notifications off, simply click "Turn Off".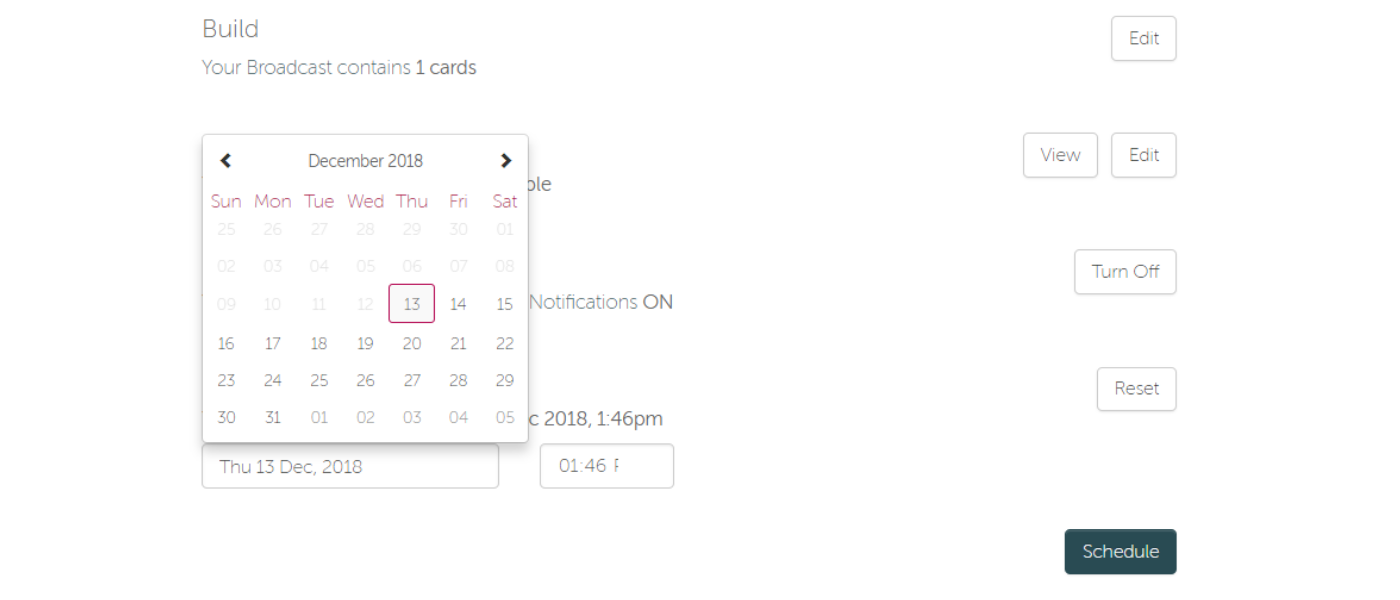 "Schedule" If desired, Broadcasts can be Scheduled to be sent at a later date or time. Simply enter the date/time the Broadcast should be sent.
Cancelling Scheduled Broadcasts: If you have decided you want to cancel a scheduled broadcast after you have created it, simply archive the broadcast via the menu button on the "Broadcast" page and it will not be sent to your Team Members.
When you are happy with your Broadcast, click Send. Your Broadcast will be sent!