This help document continues from Step One: Build.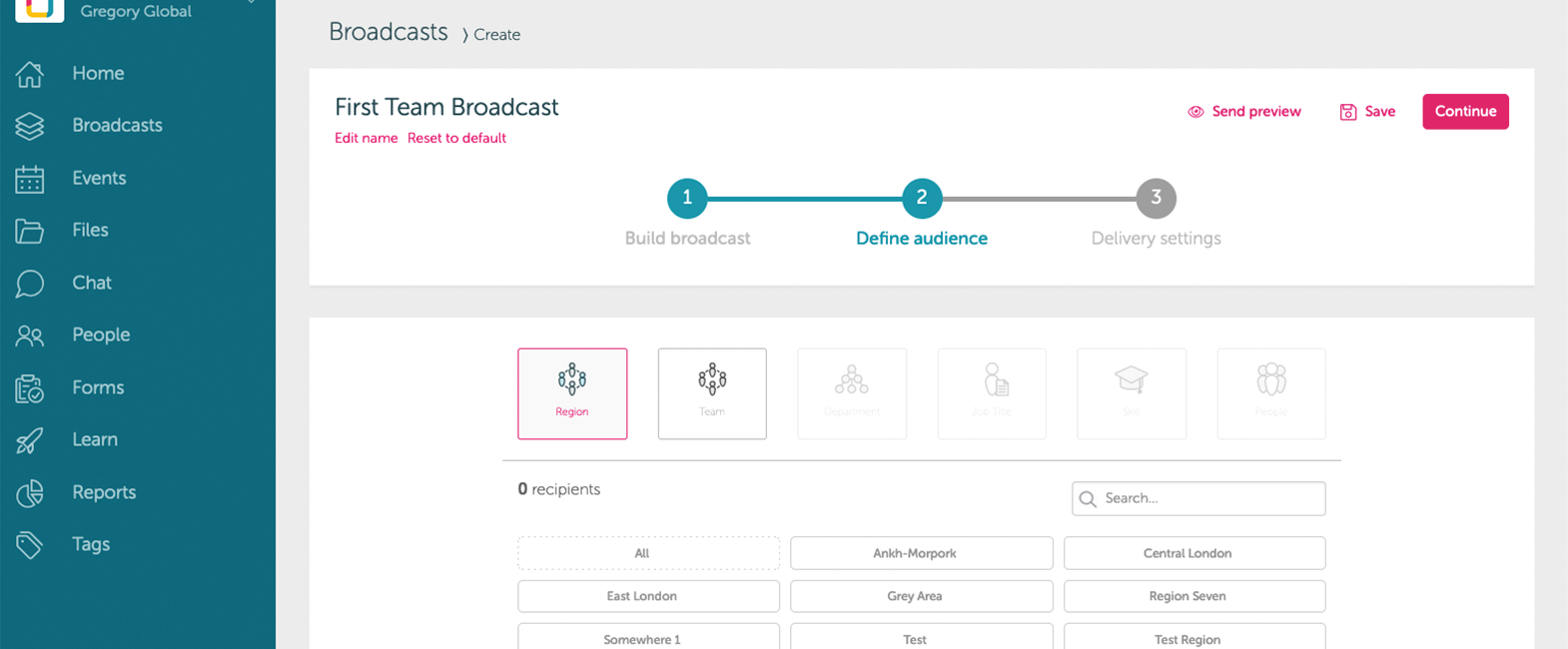 STEP 1: Select a Team or Teams.
Note: "Team" will automatically be hidden if the Admin only has access to one single team.
The Define Audience step allows the Team Admin or Global User the ability to decide exactly which Team Members should receive the Broadcast.
At the top of the screen, different types of Tag can be selected via category. A Team must be selected as a first step.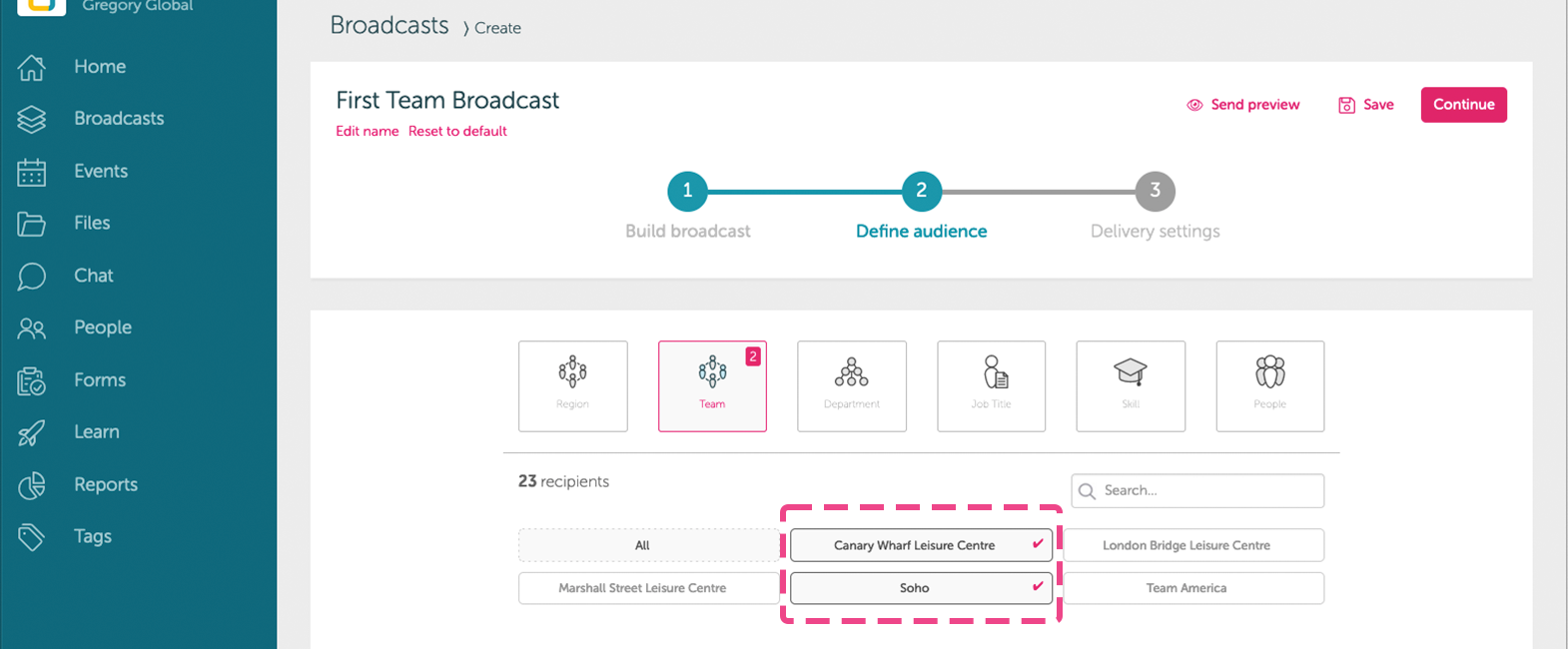 STEP 2: Select specific Tags.
When a Tag is selected, a check mark will appear within the tag button, to mark it as selected. Note that the number of Tags selected in each Tag Category appears as a blue number. In the above example, two "Team" tags have been selected, therefore a "2" appears on the Tag category.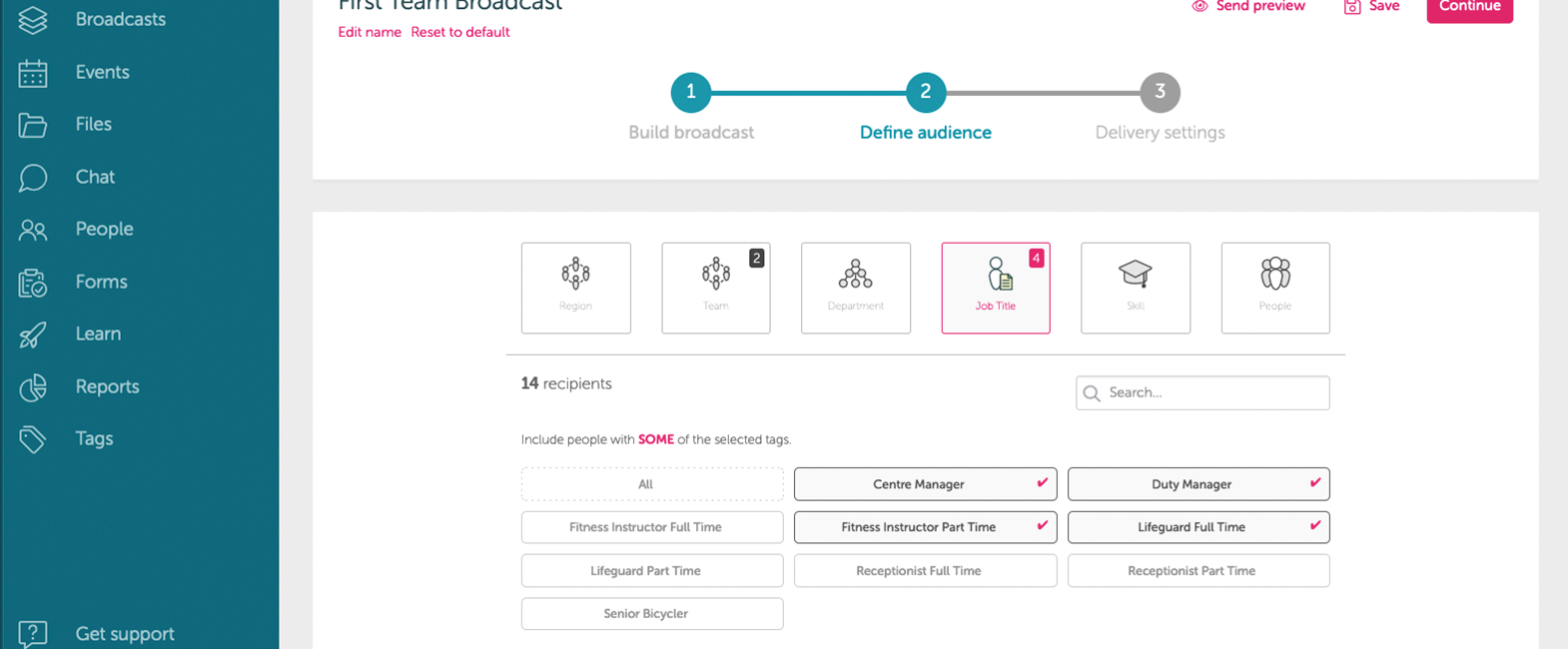 Once a "Team" has been selected, it is then possible to select as many Department, Job Title, Skills or People Tags as required. In the above example, two Teams have been selected, with four Job Titles also selected.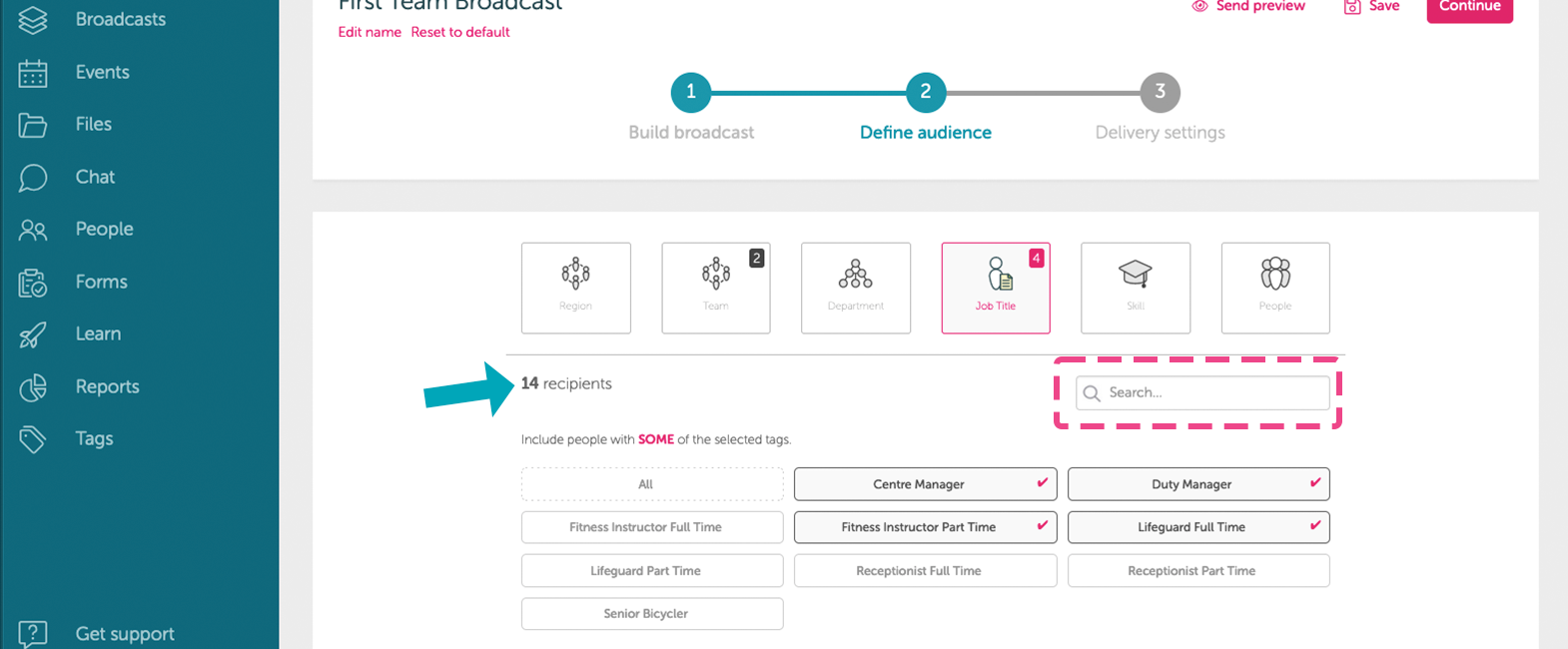 If a large number of Tags are available, it is possible to use the "Search Tags" box to locate the desired Tag. Note that the number of Recipients included in the Broadcast is counted live on screen.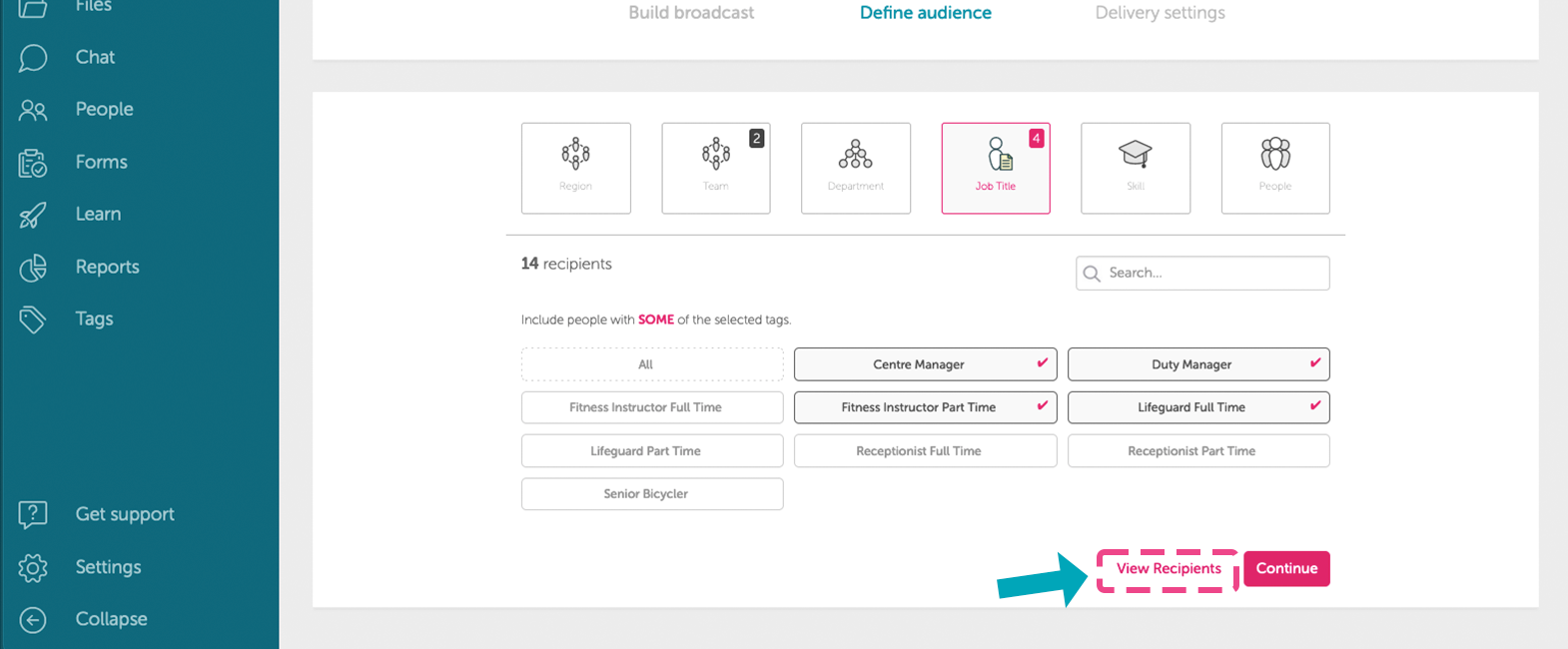 To view the Recipients included in the Broadcast, click the "View Recipients" button. This will show all Team Members included.
STEP 3: Click Continue. Progress to Step Three: Delivery Settings.