Who can use this feature?
Global Admin
Team Admin
As the world looks to re-open, businesses are taking additional steps to ensure the safety of their employees and customers. Many companies are using OurPeople to assist in facilitating safety procedures and Daily Surveys are a great way to help improve safety and compliance for your team.
Information provided including survey questions below are general and included as an example. You must consult and comply with your local and national government and authority regulations. For more information and guidelines please visit
CDC.gov
or
GOV.uk
(👉 Skip to Covid-19 Question Examples)
How to build the survey:
STEP 1: From the Navigation menu, select Broadcasts.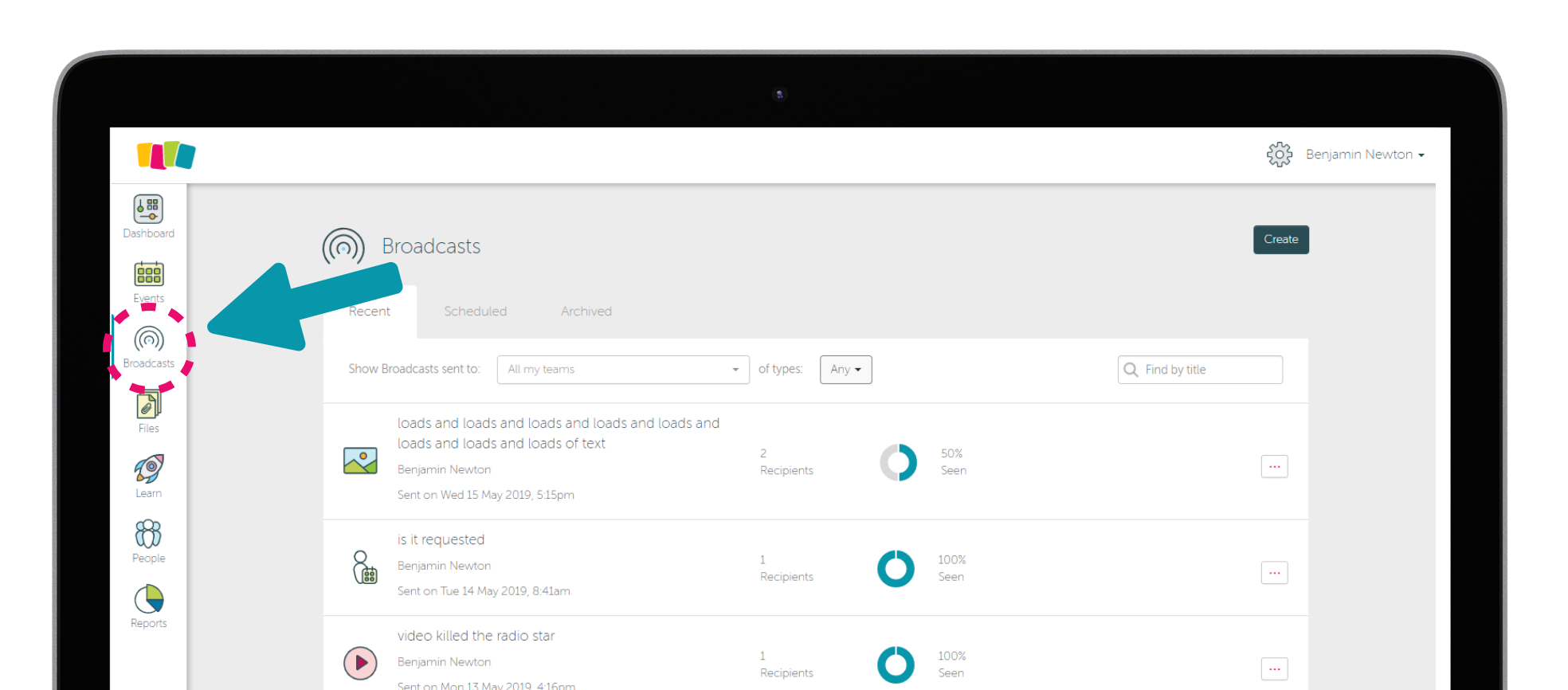 STEP 2: Click the Create button.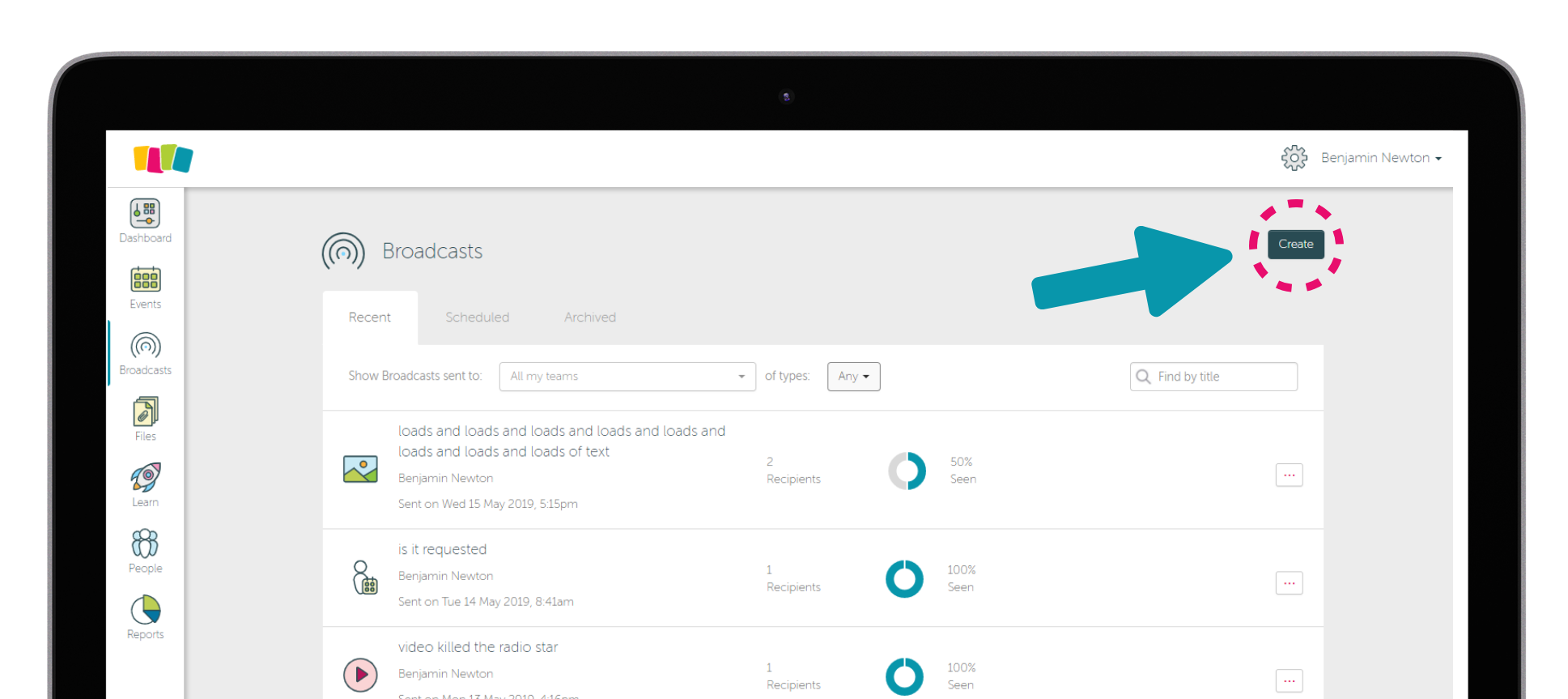 The Create Broadcast screen will load. There are three tabs that make up this screen. The Build tab is the first step.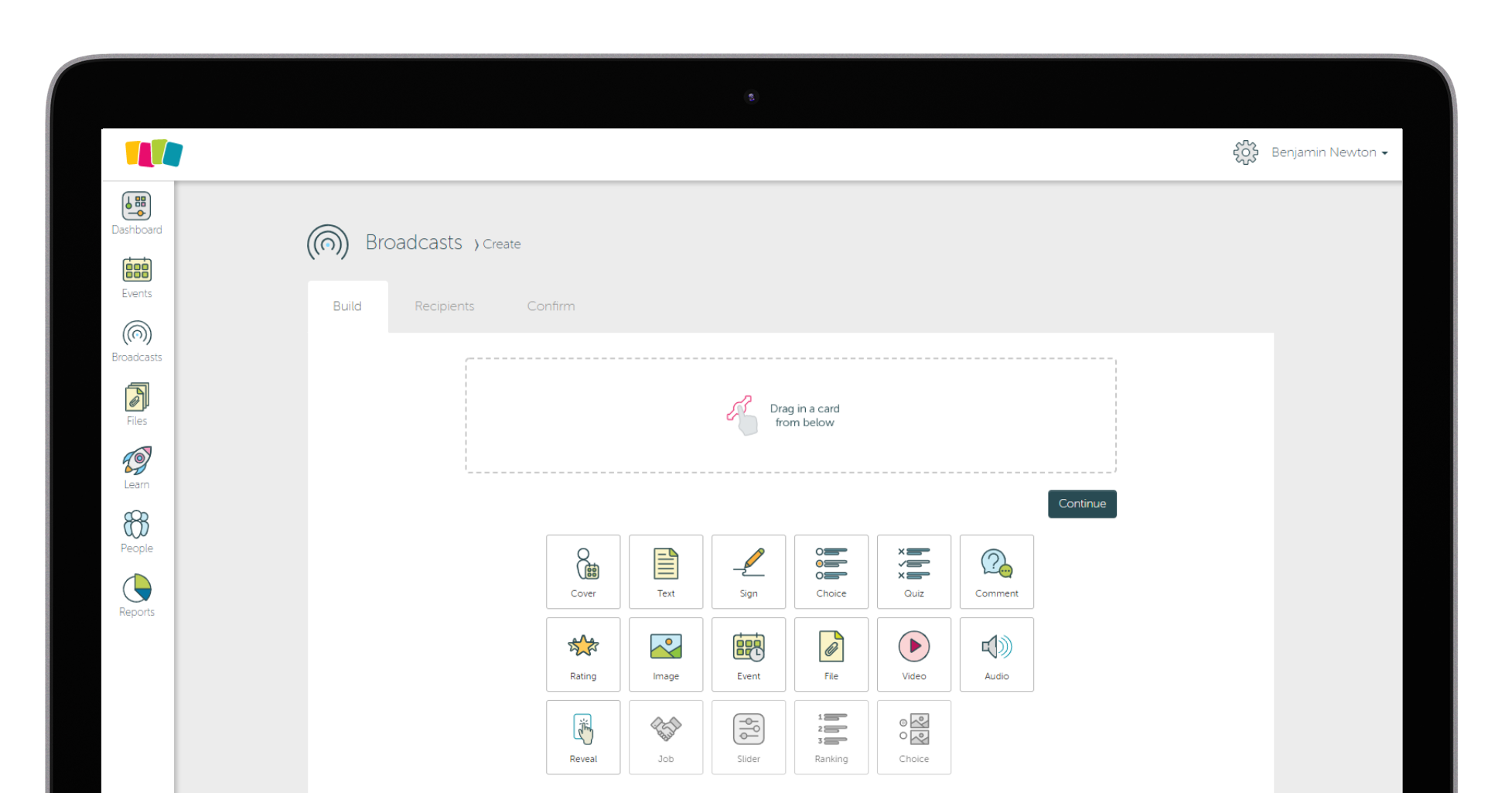 STEP 3: Drag a card up into the dotted line area of the screen.
For this example, we are using Choice Cards.
Dependent on the type of survey you are trying to send you might want to include more than Choice Cards. Learn about more Card Types here!
STEP 4: Type or Copy and Paste your Questions.
In the above example, the Team Admin dragged in a Choice card. This is limited to 90 characters, so as the message is typed, the number will count down automatically.
Over to the top right of the card is "Help" which links to the help documentation for the Choice Card. The "X" will remove the Card from the Builder.
STEP 5: Add more questions, drag multiple Cards into the builder to create a "stack".
Stacks are limited to a maximum of 30 cards.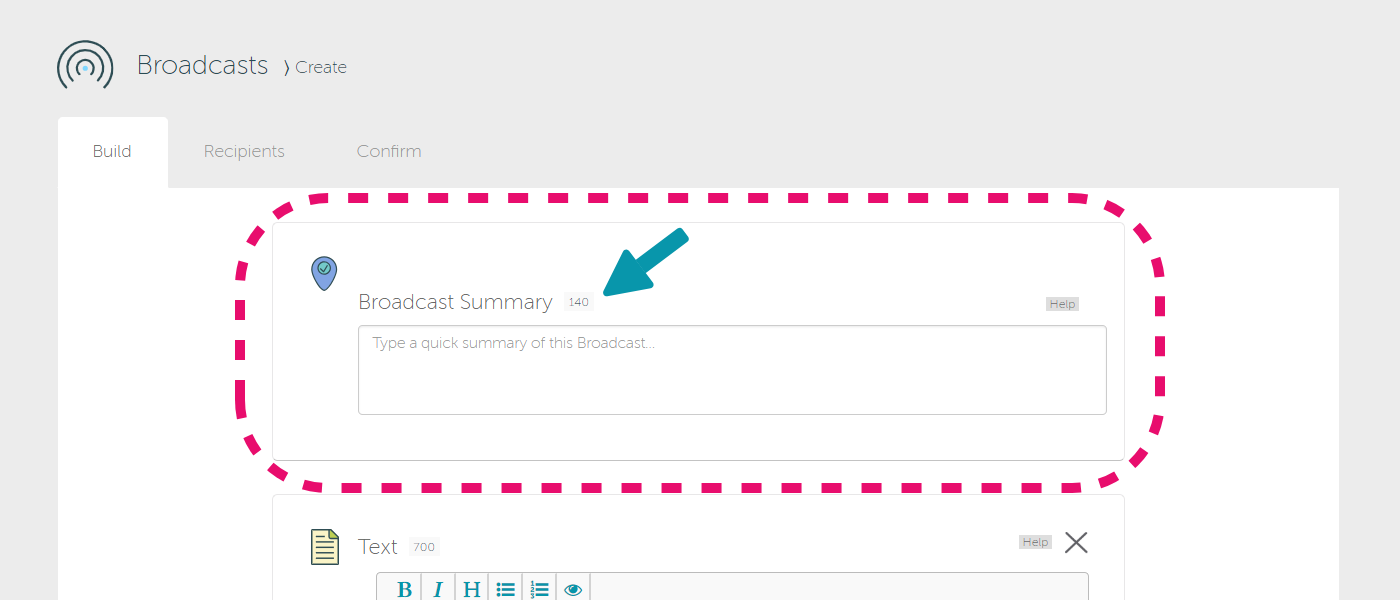 All cards can be added as a single broadcast but multiple broadcast cards sent together, will automatically create a "Broadcast Summary" card (pictured above) This is the very first thing the Team Member will see when they receive the Broadcast so make sure you give it a relevant title such as "Covid-19 Daily Health Check-In".
STEP 6: When all content has been added to the Build, click the Continue button. Progress to Step Two: Recipients.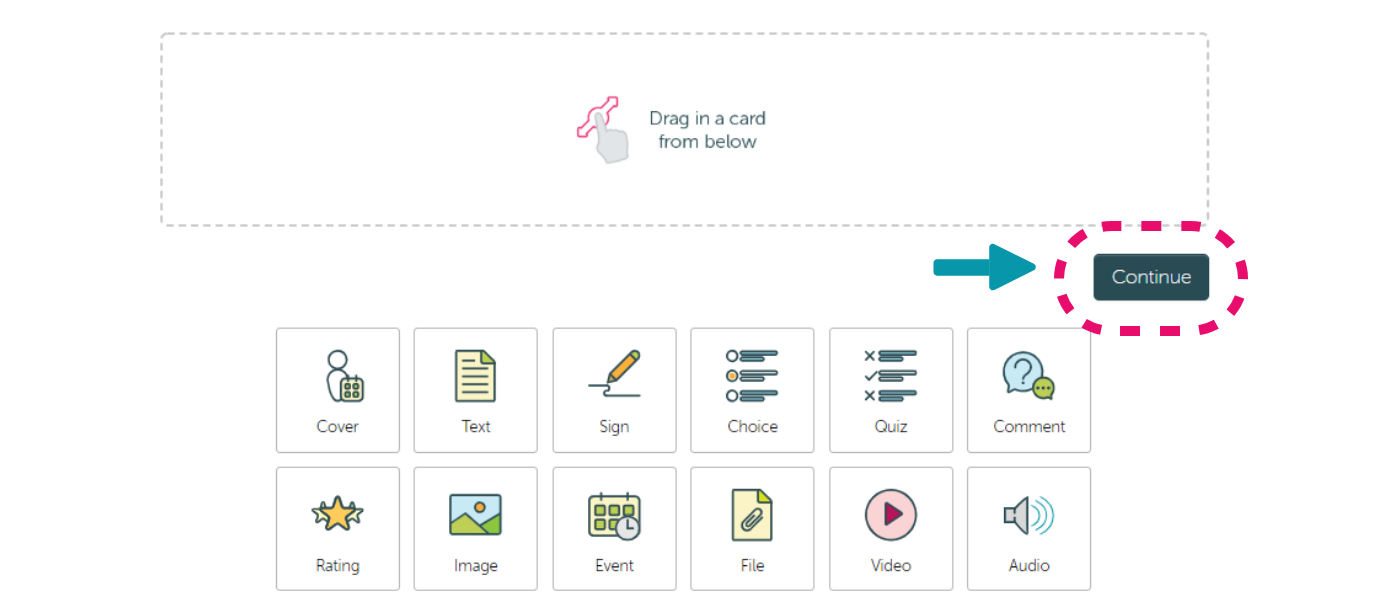 Covid-19 Question Examples:
Below are a few example questions used in the video tutorial. Feel free to adjust them as needed and per your local business regulations.
Choice Card 1:
In the last 14 days have you been tested for COVID-19 or are you waiting for test results?
Answers:
Yes - I tested POSITIVE

Yes - I tested NEGATIVE

No - I am WAITING for a result

No - I HAVE NOT needed testing
Choice Card 2:
In the last 14 days have you traveled internationally?
Answers:
Yes

No
Choice Card 3:
In the last 14 days have you had contact with / cared for someone diagnosed with COVID-19?
Answers:
Yes

No
Choice Card 4:
In the last 14 days have you participated in a study that exposes you to the virus?
Answers:
Yes

No
Choice Card 5:
In the last 14 days, have you experienced any cold or flu-like symptoms?
Answers:
Yes

No