When you launch the Web App you can choose to access OurPeople with different options. You can choose to have a One-time Code, Password, or use an ADP SSO. This will allow you to choose which method is easier to access your Inbox or Forms from a browser.
Global Admins and Team Admins will still need to use a Password to access Admin Functions within OurPeople.
Step 1: Loggin into your Company's unique OurPeople URL. Next, you'll see a new screen that will prompt you to choose how you'd like to sign in.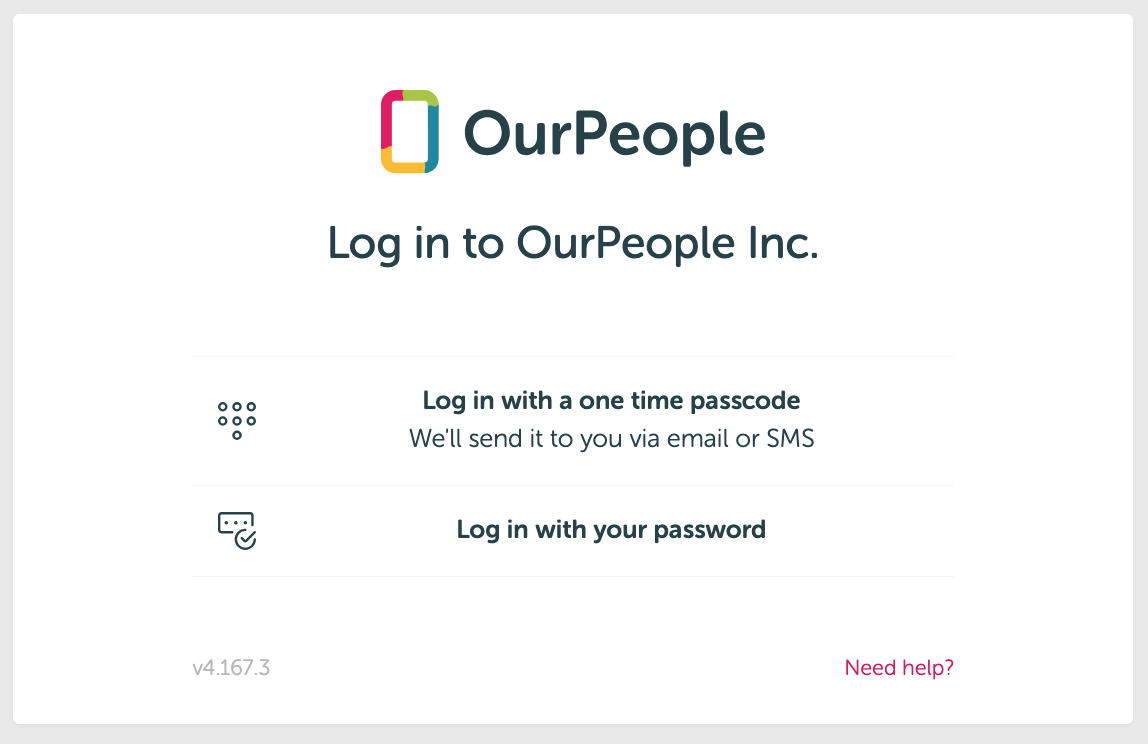 Log in with a one-time passcode: From here you just need to enter either the mobile number or email address for your Profile.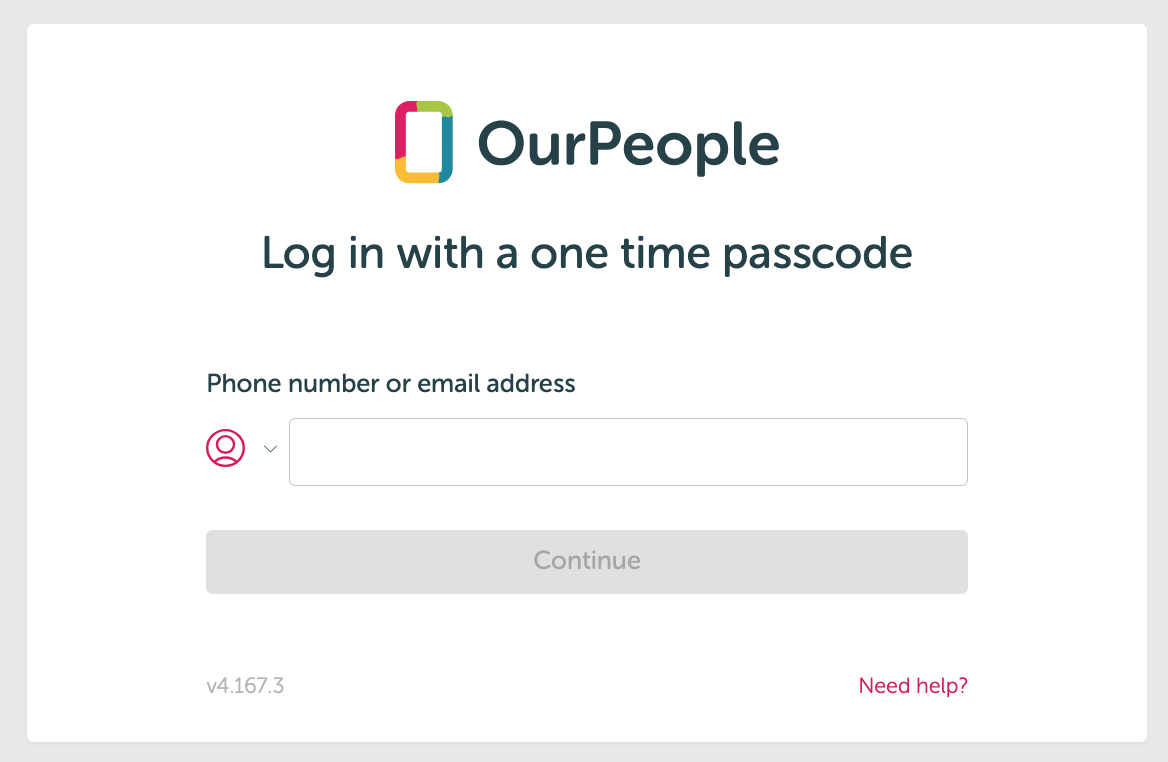 Log in with a password: You can still continue to log in with a password. Global and Team Admins will need to log in with a password in order to perform Admin-level functions.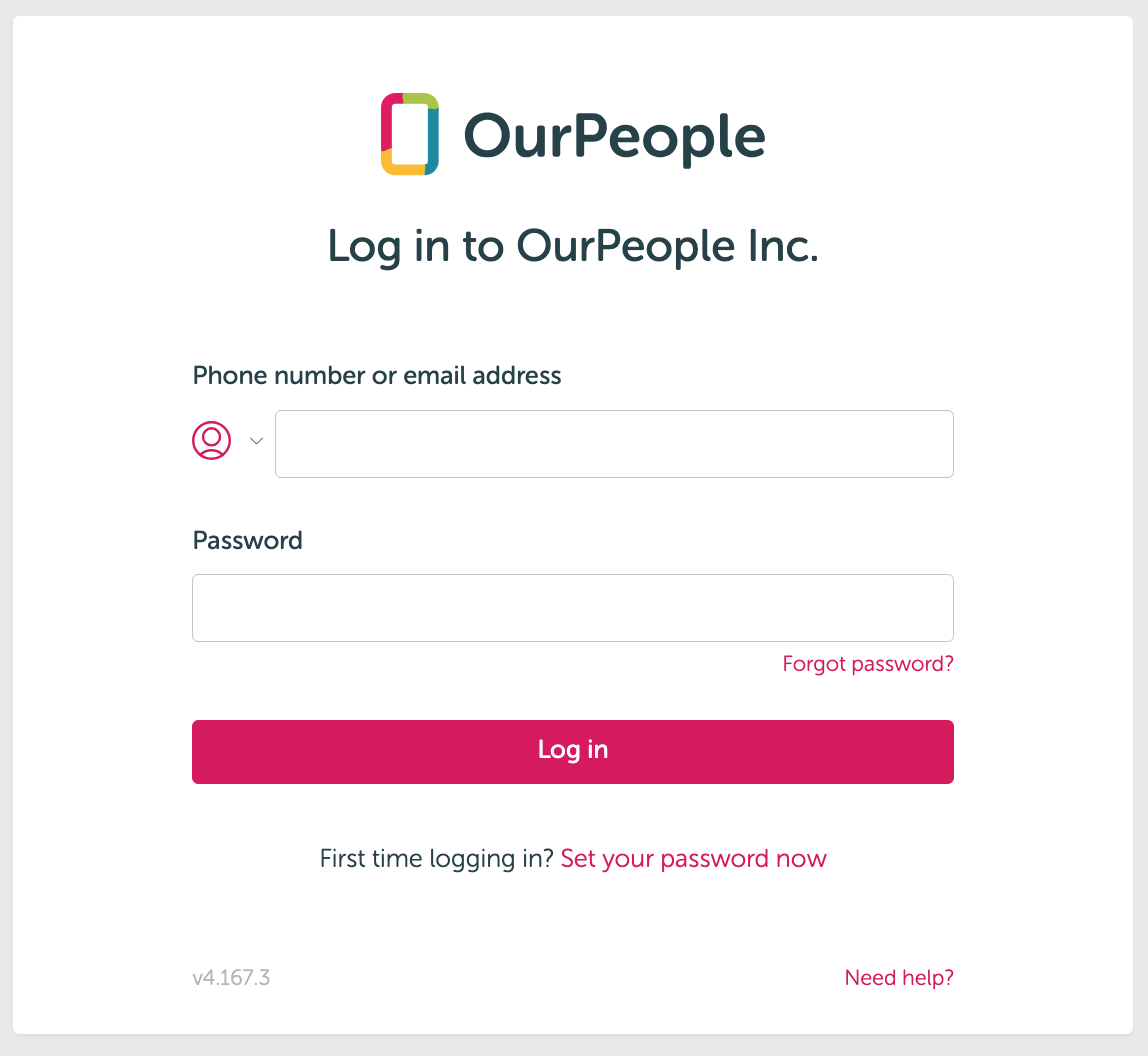 Log in with an ADP SSO: Customers of ADP have access to an ADP SSO option, from here you will use your ADP credentials to log into OurPeople.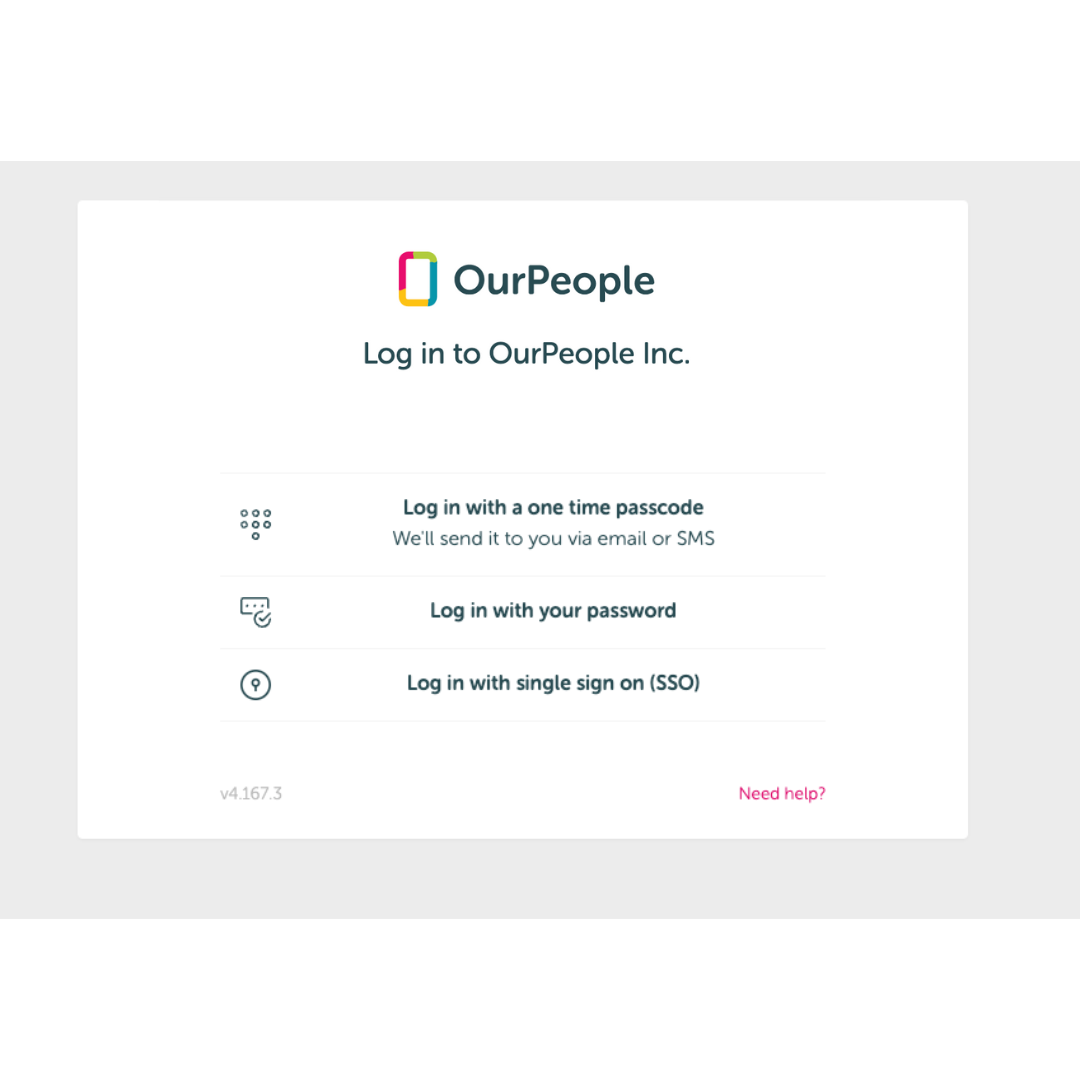 Now all employees at any permission level can use the ADP Sign In button on the web to sign in using their ADP credentials.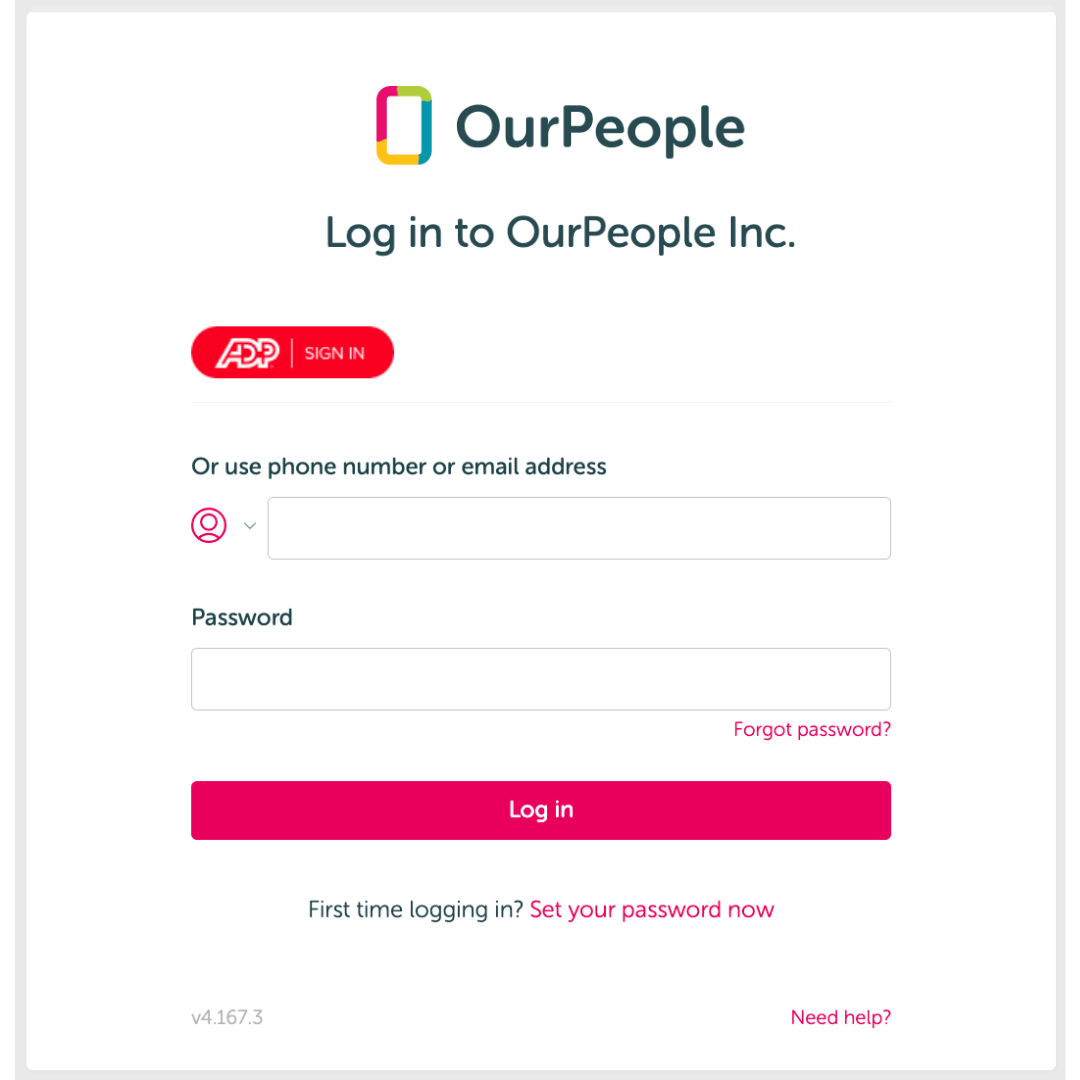 This will still allow only access to the tools and menus based on their OurPeople permission settings.