Please note: This feature is in an early public beta. If you would like access to this please submit a ticket here: Request Access
You can use this tab to view previously submitted forms on your OurPeople mobile app.
Step 1: Click "Forms" to view the list of Smart Forms available to you. You will see "My Submissions" in the top right corner.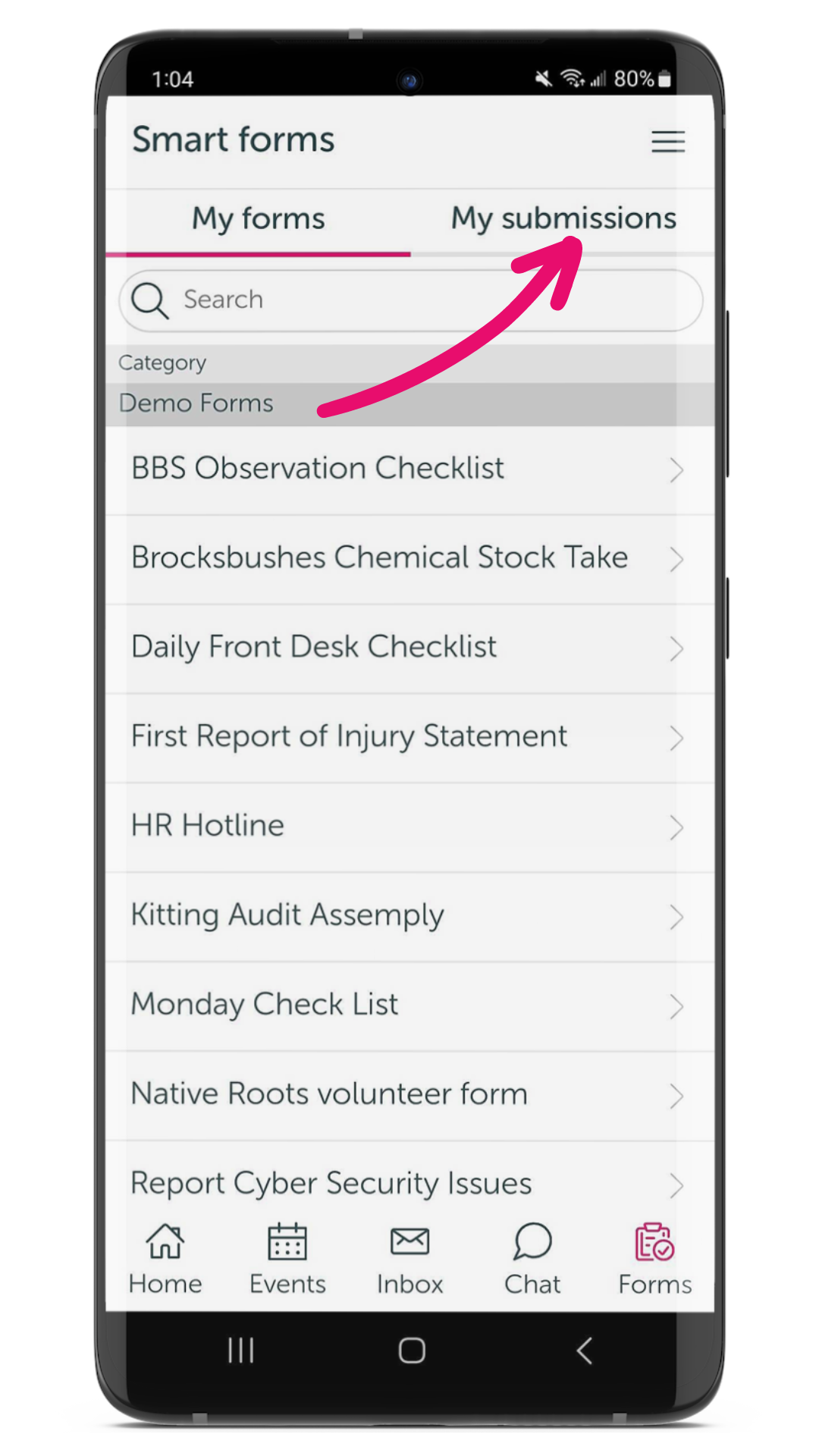 Step 2: Click "My Submissions" to view the Smart Form submissions you have personally submitted.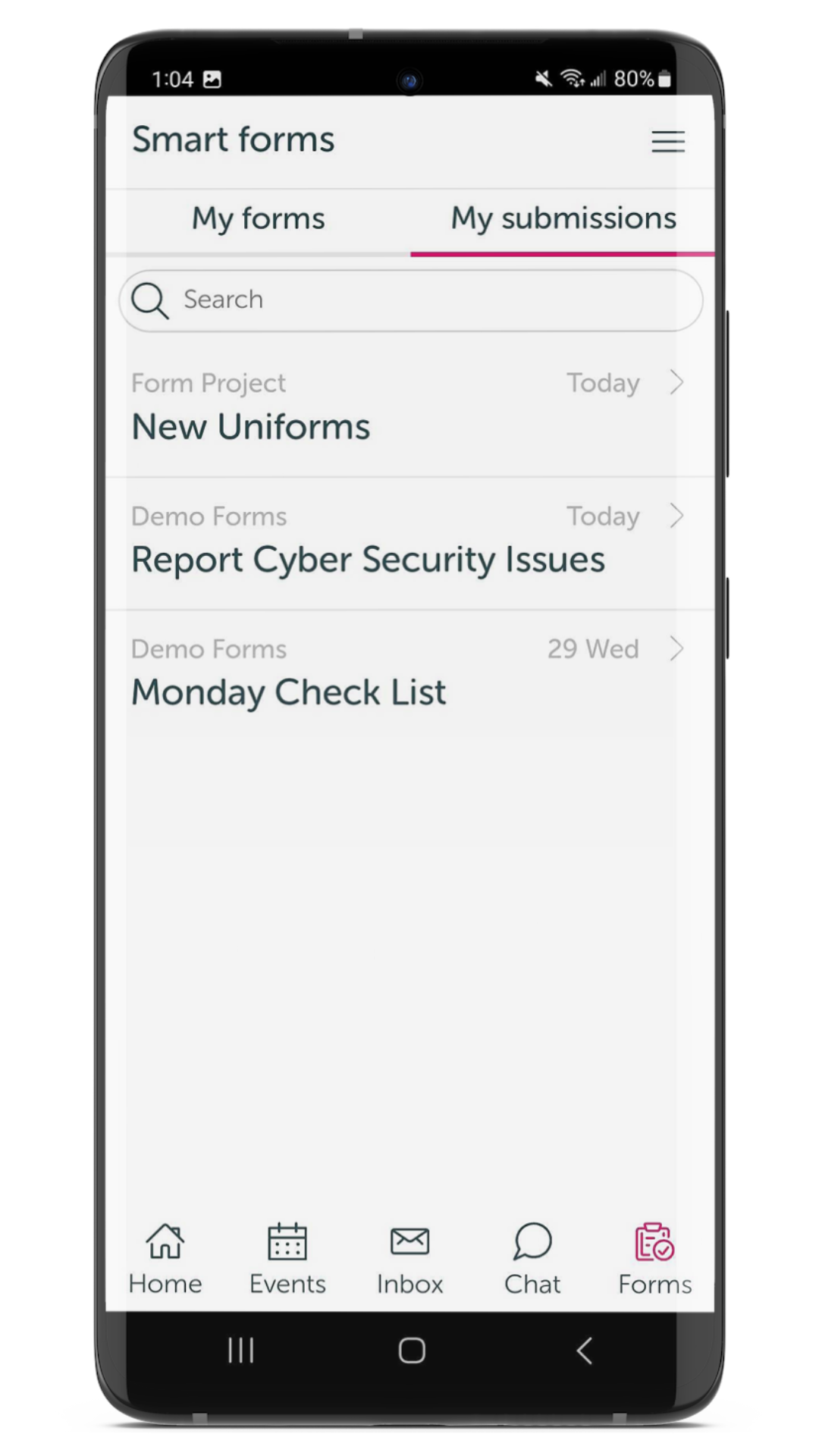 Step 3: Click the submission you wish to view. Once you've selected the submission to view, You will be able to review the answers you've provided. 
Keep in mind: Smart Form submissions can not be edited once they have been submitted.