This is where you manage user imports from a third party such as ADP, Paychex, or CIPHR. This is the middle ground between your HR system and OurPeople where you can manage user access.
To get started, click "People" in the menu on the left-hand side of the screen. 
Once on the People page, click "Manage third party import" in the top right corner. 

The third-party HR system is the point of truth for all employee data. If data is changed there, it will automatically be updated in OurPeople, but NOT vice-versa. 
This prompt will appear at the top of the page:

By clicking "Automatically import people", users added or removed from your HR system will be automatically added or removed from OurPeople as well. This is a good option for those that use OurPeople company-wide. 
For those who may only use OurPeople with certain departments, the option to "Manually approve access", gives Global Admins the ability to allow and deny access manually instead of the system doing it automatically. 
Manage people import:
This list includes all the employees whose access is pending.
User access can be allowed or denied from this first section of the page. This view can be filtered by Region, Team, Department, Job Title, or Skill.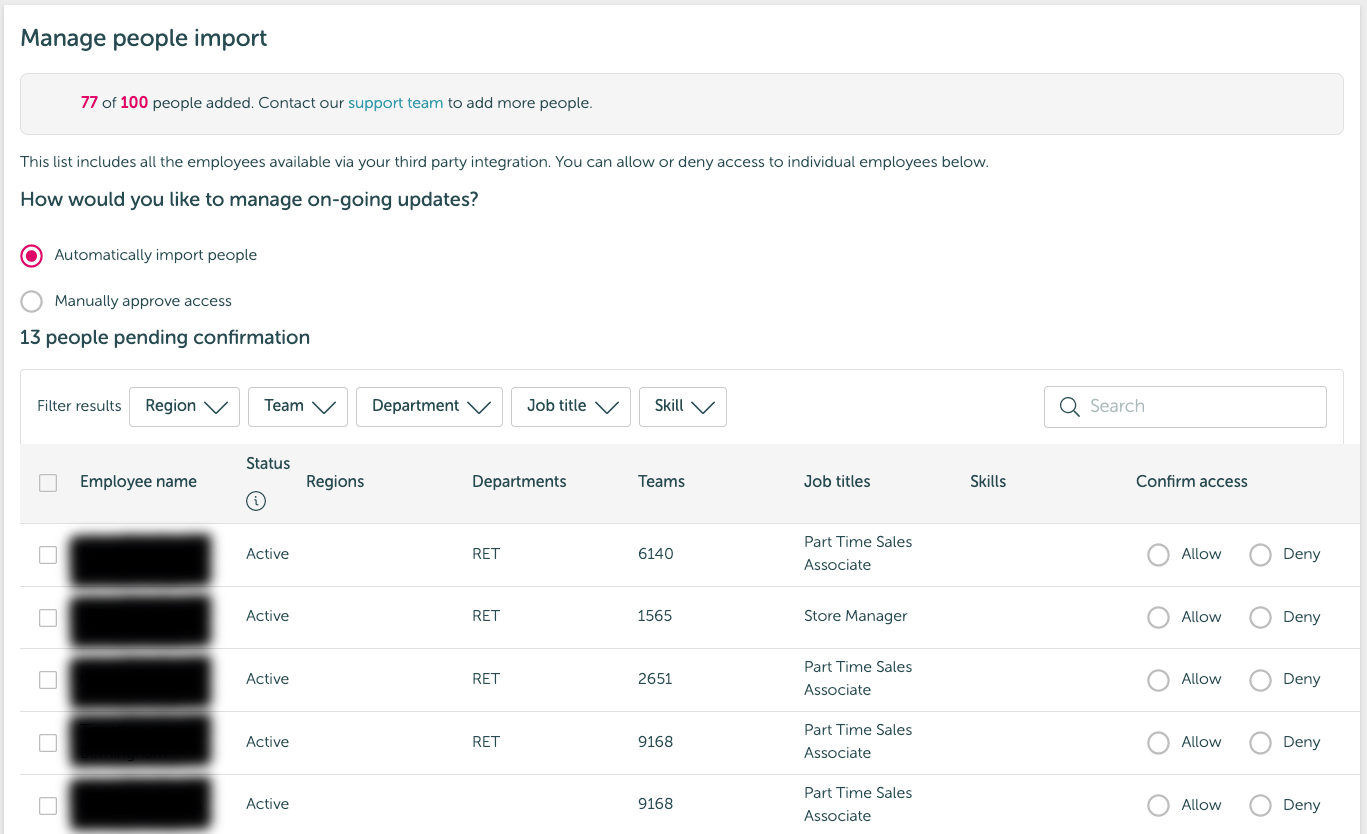 Clicking the check box next to Employee Name selects all users needing a status update. In this case, it's 13 users. You'll have the option to allow or deny all 13 users.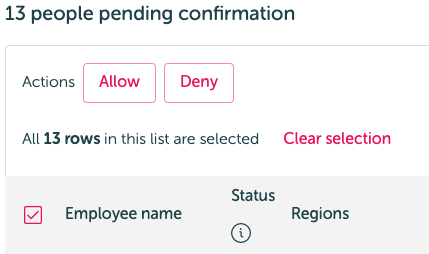 Update OurPeople Access:
This list includes people that have been allowed and denied access to OurPeople.
People's access can be updated at any time. This view can be filtered by Region, Team, Department, Job Title, Skill, and Access.