Please note, this page is only available to Global Admins.
The ability to change user tags can be easily updated individually or in bulk. Promotions, job title changes, switching teams, or acquiring new skills can all be edited from this view.
To get started, click "People" on the menu on the right-hand side. 
From this page, click "Profiles." This is where bulk editing can take place.
This view can be fileted by Teams, Job Titles, and Skills. Advanced filters allows for even more options such as region, department, individual users, status, and user roles. 

In the following example, we will show how to move multiple users from one team to another.
In this case, team members from the team titled "Customer Success" will move to "IT Support".
To do this, click the dropdown menu "Teams" and select the team(s) you'd like to filter.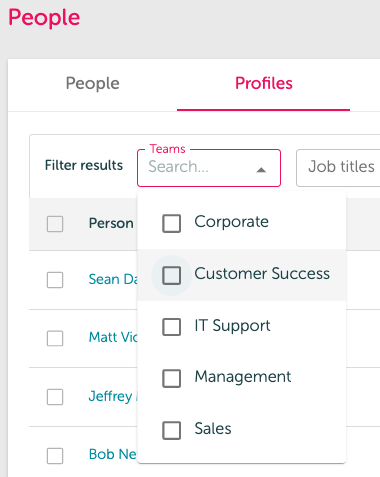 Once you've filtered this view, select the users you'd like to make changes to.
In this case Jeffrey, Rachel, and Melanie will all be moving to the IT Support team.
In order to make this change, click "Replace Tag".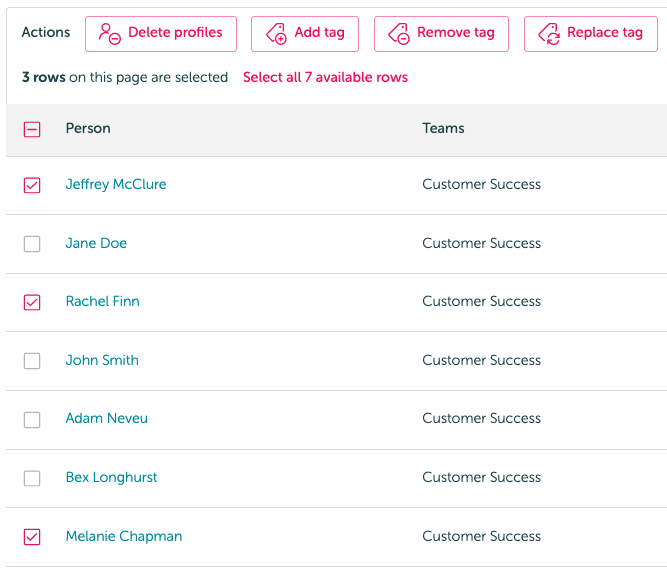 This pop-up window will appear so you can make the adjustments to these users team tags.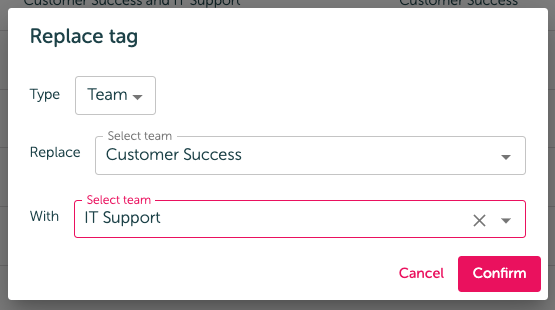 Now, when you filter by "IT Support", you will see these newly added users with the correct team tag.