In the top right-hand corner of the OurPeople app, there will be a menu button that will give you access to your notification settings. From here, you can click Manage Notifications to snooze or customize your notification methods.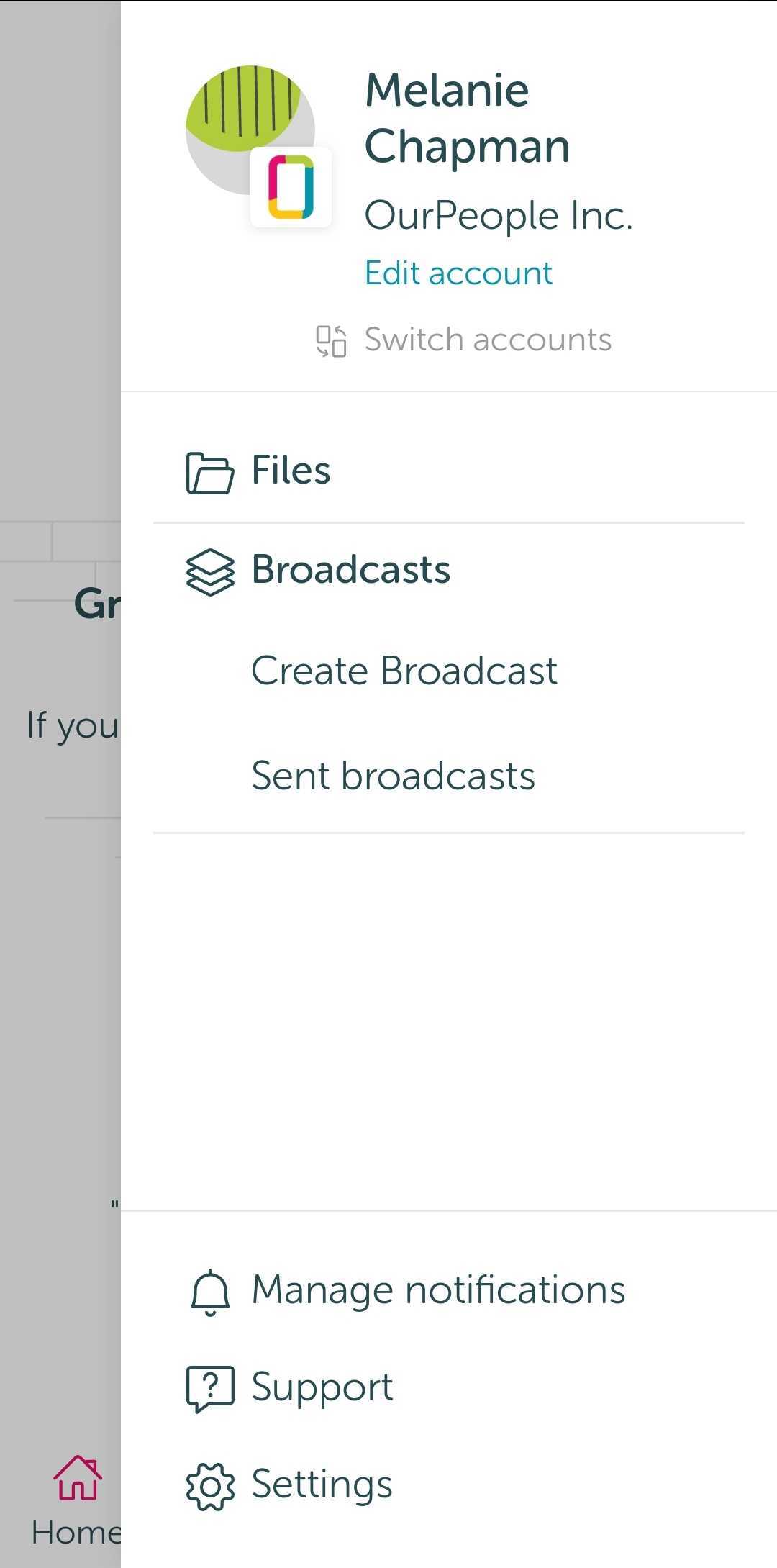 Manage Notifications
This is where you can manage how to receive updates. Push notifications will come directly from the OurPeople app, but if you'd prefer SMS and/or Email notifications as well, you have the option to choose whichever best suits your needs.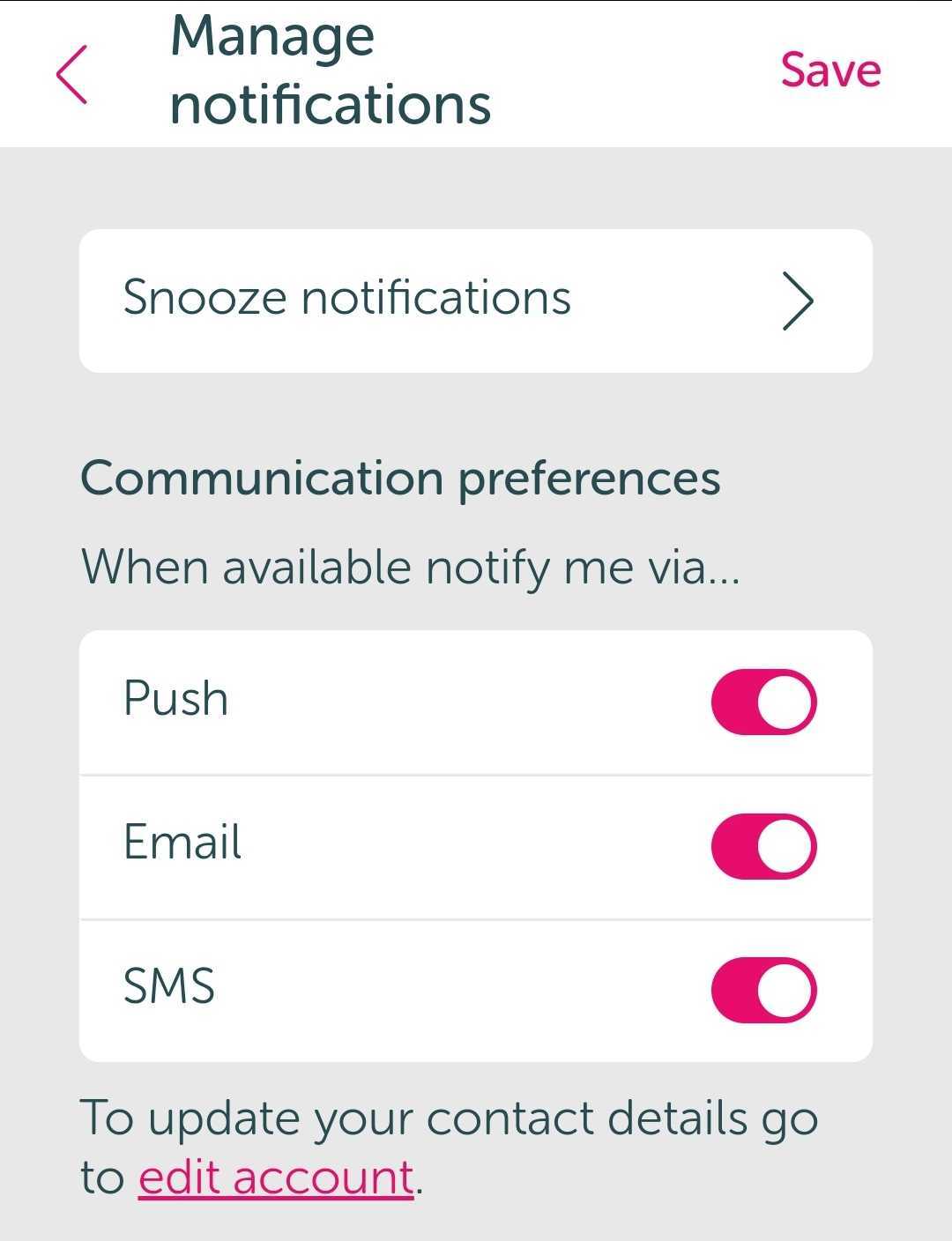 Click 'edit account' to edit your phone number and email address.
Snooze Notifications
You also have the option to snooze notifications. For example, if you will be on vacation for the rest of the week, you can snooze all notifications while you're away. You also have the option to snooze for shorter periods or a custom date.